Hey.
Time is running out and we are chasing it. We are working hard to not to delay our deadline. But its really hard to stick to the plan sometimes.
We are updating each asset of street more than 3 times and eventually outcomes are brilliant. First stage is modelling, texturing and placing objects. Secondly, we working to make it look old to reflect dirty, destroyed and grungy look of environmental. Final stage is making latest touches to fit in scenery with tiny modifications.
Now we can play without rehearsal.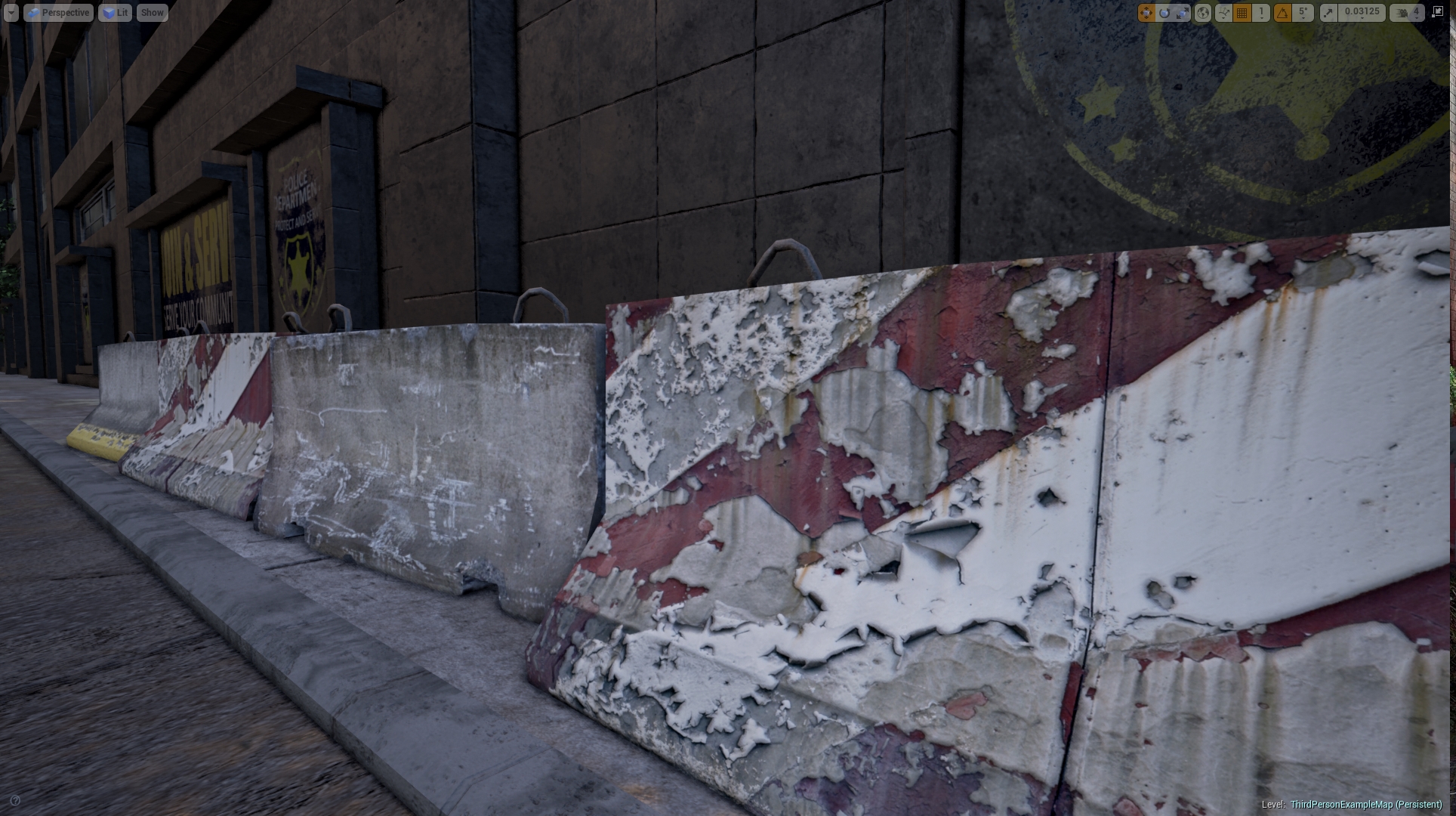 Pavements
Better than real street tiles. Renewed glossy wet look with 2k texture resolutions. Pavements are now well balanced and adopted to the street. Our municipality works. :)
Police Station
We love Police Stations and LAPD from the movies. Now we have one of them.
Inside and outside totally will be designed 8 floor with full function rooms. This place will take more role in the game for sure. We believe you like the theme and colors we have chosen.If you need firearms, rifles or ammo this is the right place to start looking for. Available guns are in this place are special than the common ones.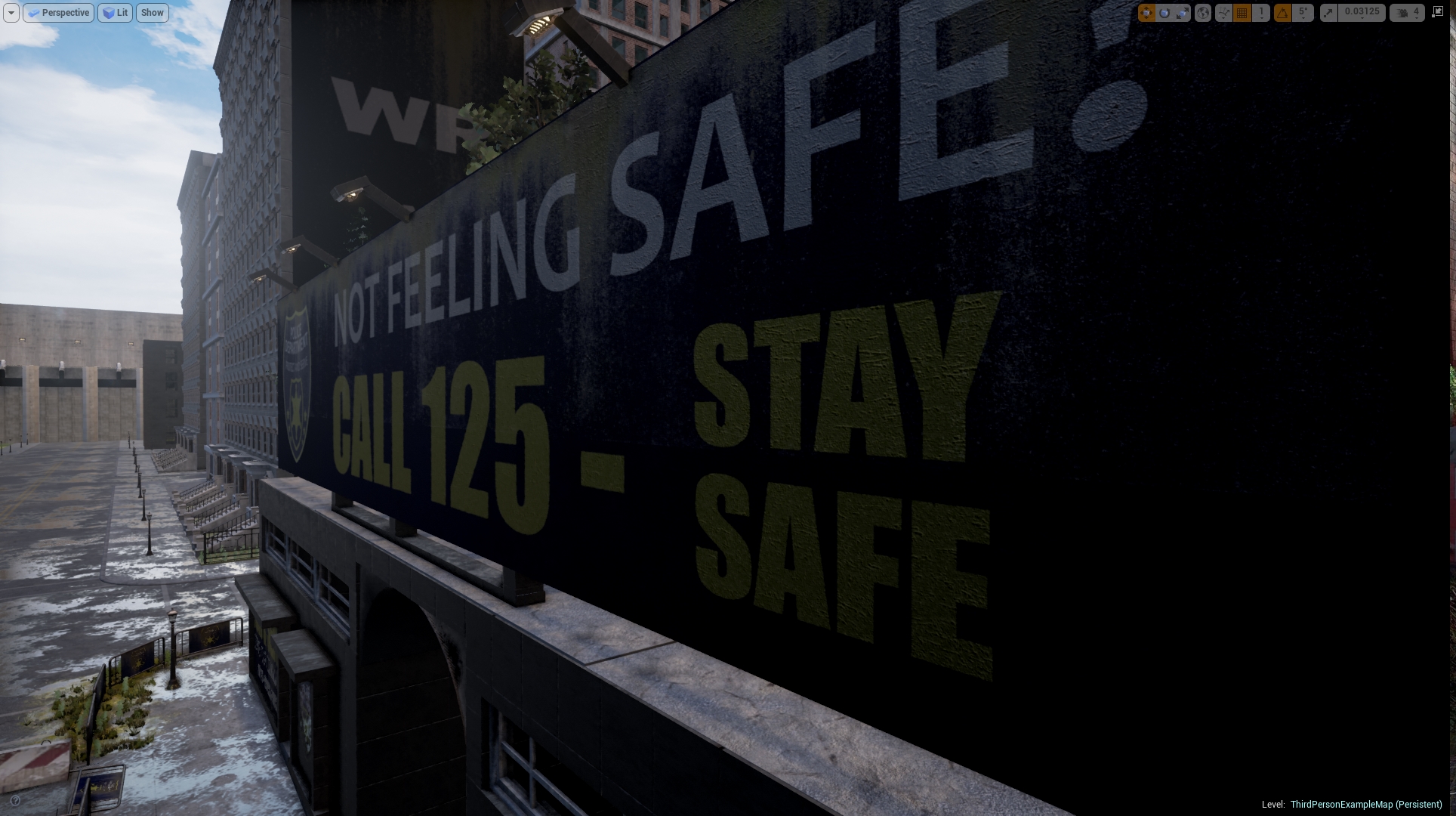 Police Station Loots
If you are lucky enough, by going deep in police station, you can find rare epic weapons that would make you king of the prison. Be carefull this place is so demanded place, you can find yourself in trouble suddenly.
New Stores, New Buildings
We have prepared more buildings. They will be the big part of the gameplay environment because of each building and room will be available to use as shelter or safehouse. 3 More stores have been prepared. WR Mobile will let you to loot electronic parts, devices. John's Bakery will let you to find vital survival items like food, crafting parts and water. "b" is another electronic store that provides electirical goods, crafting parts, materials etc.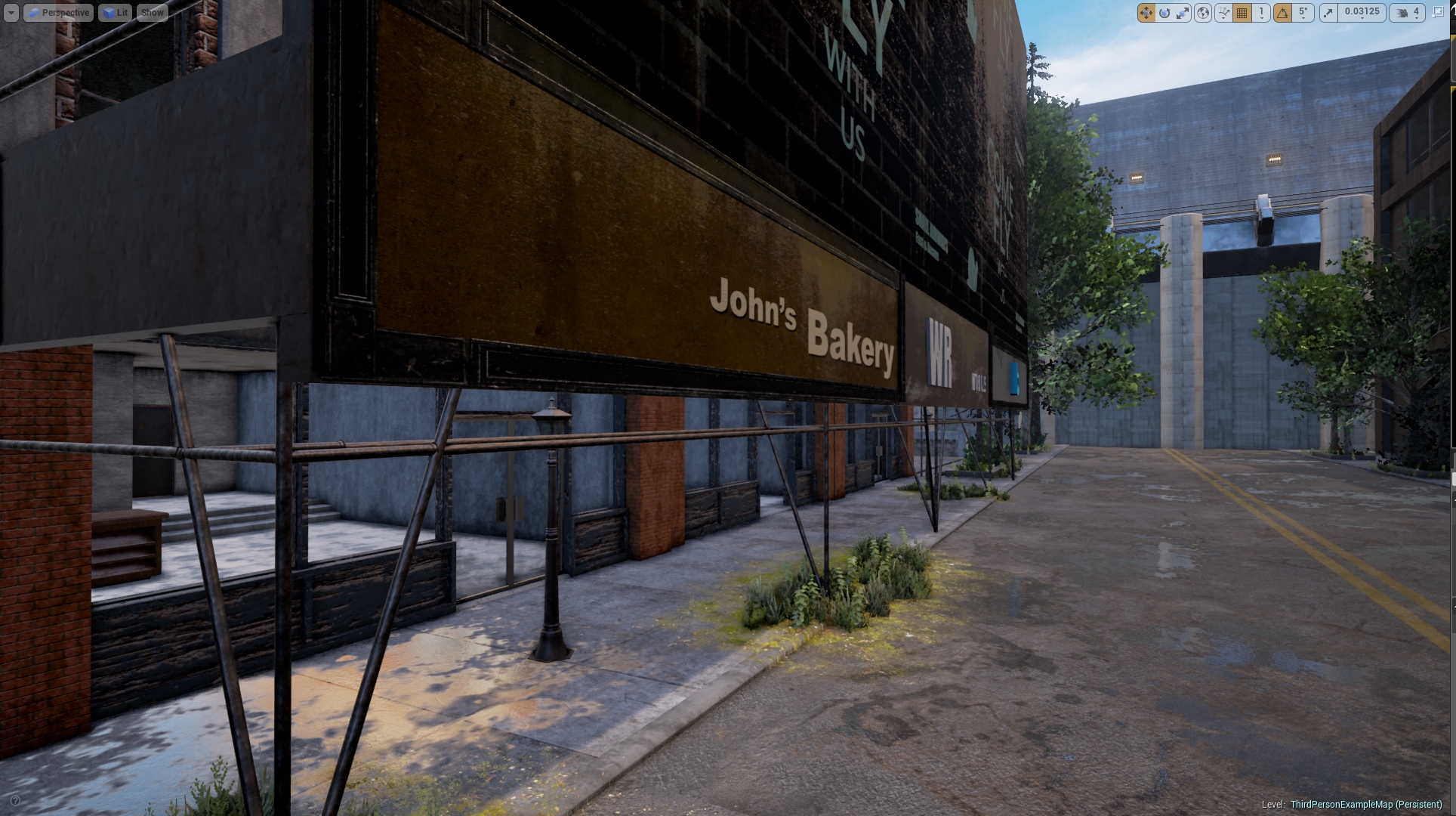 Each store has its own looting pool that vary through its type. You have to get right store to meet your exact needs.
Event System
There are specific "Event"s which are being carried out every midnight that awards participating prisoners with weapons and gears. Events are announced via city speakers and alarmed at the city center. Color of the alarm lights reflects the threats or awards that event contains.
There are 4 types of events that we have been preparing so far.
New events wont be announced, until previous event has been completed by the prisoners.
Hospital Lunatics
By the announcement of this event, 10 to 15 lunatic crazy and extremely dangerous patients are being let loose through out the hospital basement rooms. The purpose of the prisoners are killing each one of them. They drop extremely usefull items to let prisoners survive for days. The problem is, Hospital bottom basement floors are pitch dark, and lunatics can hear your footsteps from meters away.
Reapers of The Army
By the announcement of this event, 5 to 10 heavily armored and geared army specialists join the party. They enter the prison through 5 different doors and take position on specific locations. They are hard to beat, strong and cruel. If you can take them down you can have the equipments.
Mangy Dogs
Hunger, crazy and feral dogs will be sent to the prison with this event. Each one of them are kept hunger for weeks and drugged to became rabid. They will be sent through different doors to random locations. If you get bitten by one of them, painfull and slow death will be waiting for you if not healed soon. And getting fully healthy will take about 2 days. So watch out if you hear howling.
Poisoned Gas
With this event, when the time hits midnight, Poisoned Gases will be released to the streets. Prisoners wont be able to survive this event without Gas Masks. At the middle of the event, there will be airdrop at city center that contains vital equipments and weapons as a award of this event. Prisoners will struggle to find and loot that airdrop within highly posined and toxicated gases with low view distance because of haze that gases caused.
The Prison Game: Theprisongame.com | The Prison Game Youtube | @ThePrisonGame