Thank for voting on the Mojang Pepparakakshus Showdown! 42,143 of you have spoken, and the winner has been decided.
Before I disclose the victor, here are some action shots of the teams working away and a breakdown of the team members. Massive thanks to Thomas Arnoth for the work-in-progress images. Equally massive thanks to Linn for organising our afternoon of creative fun.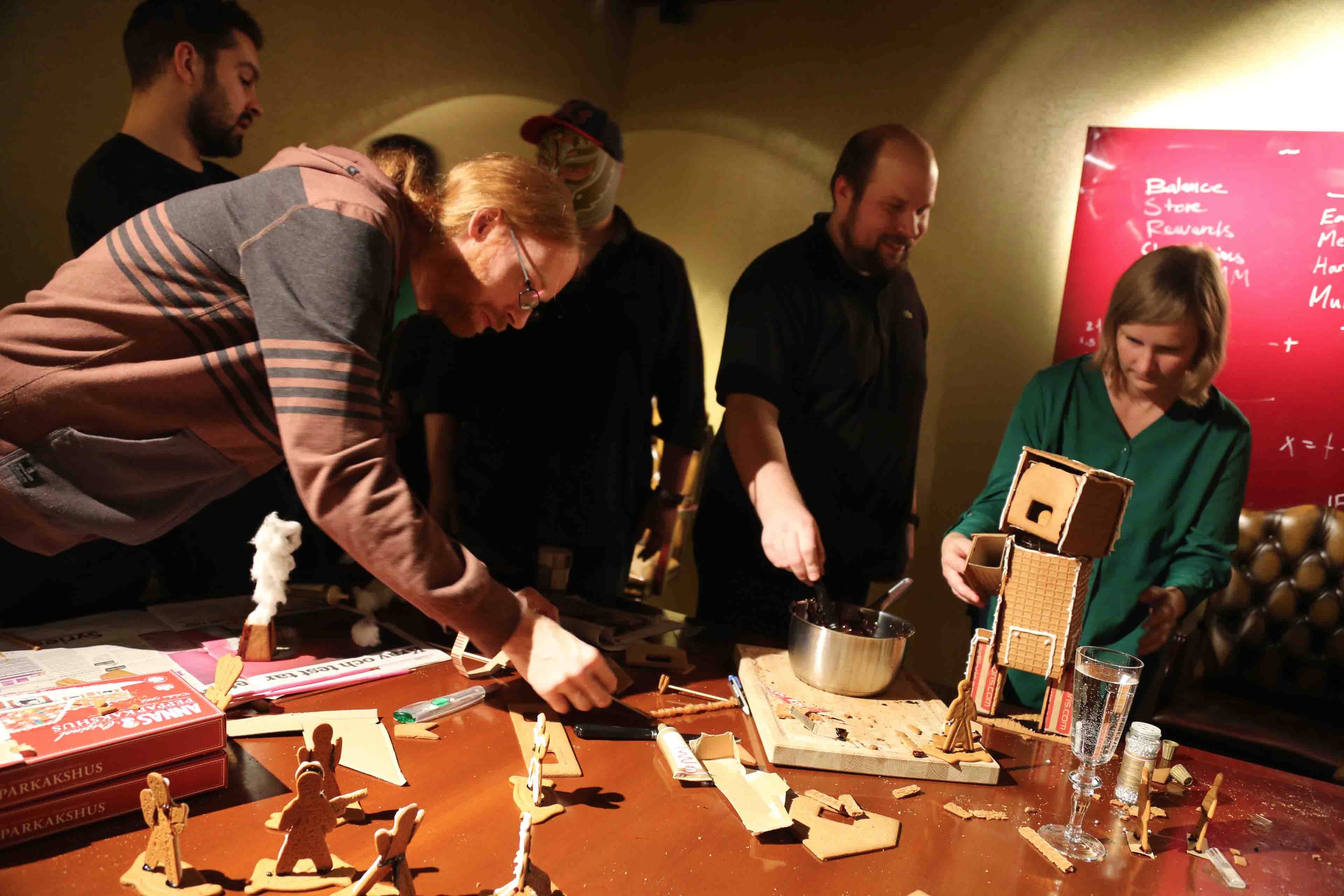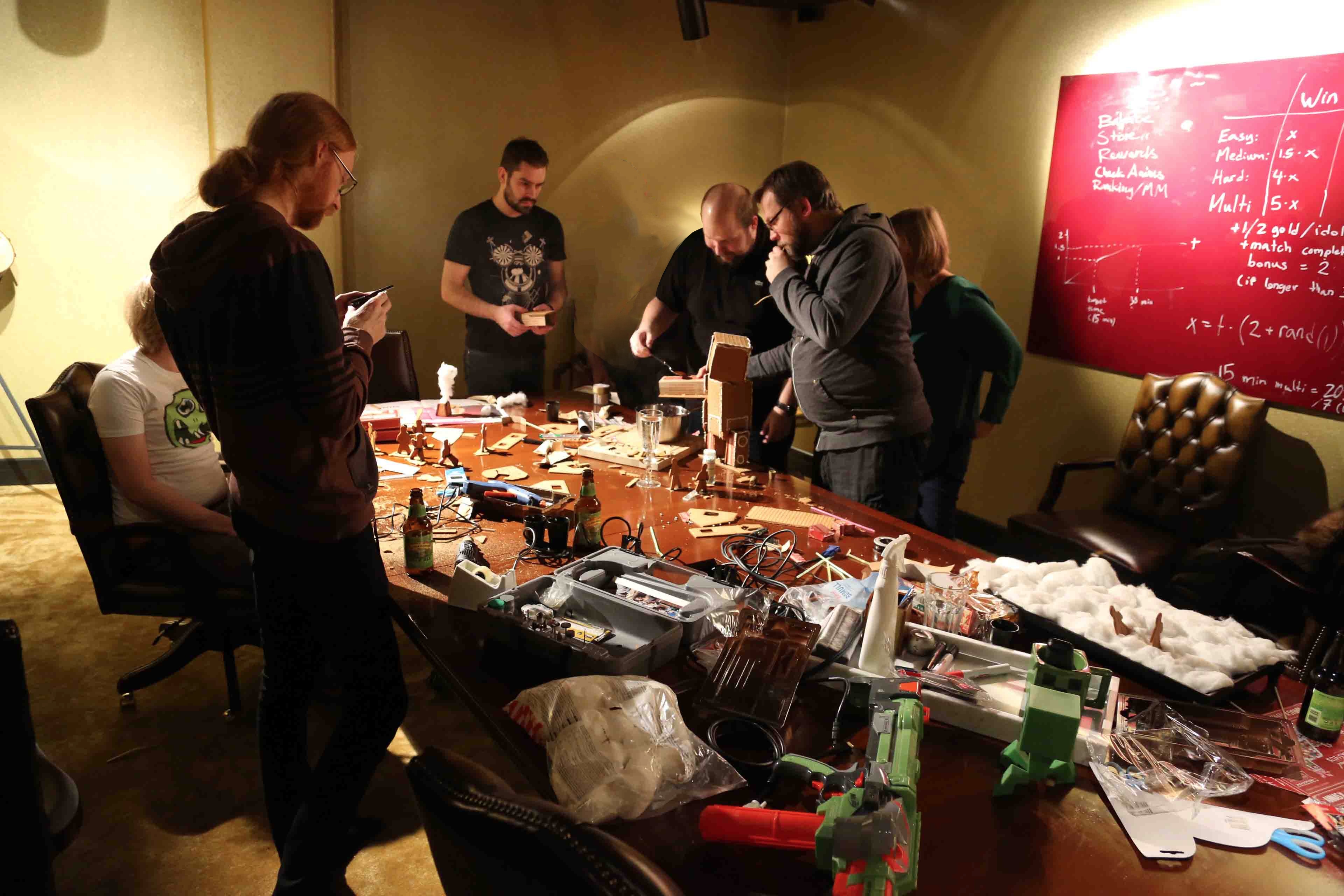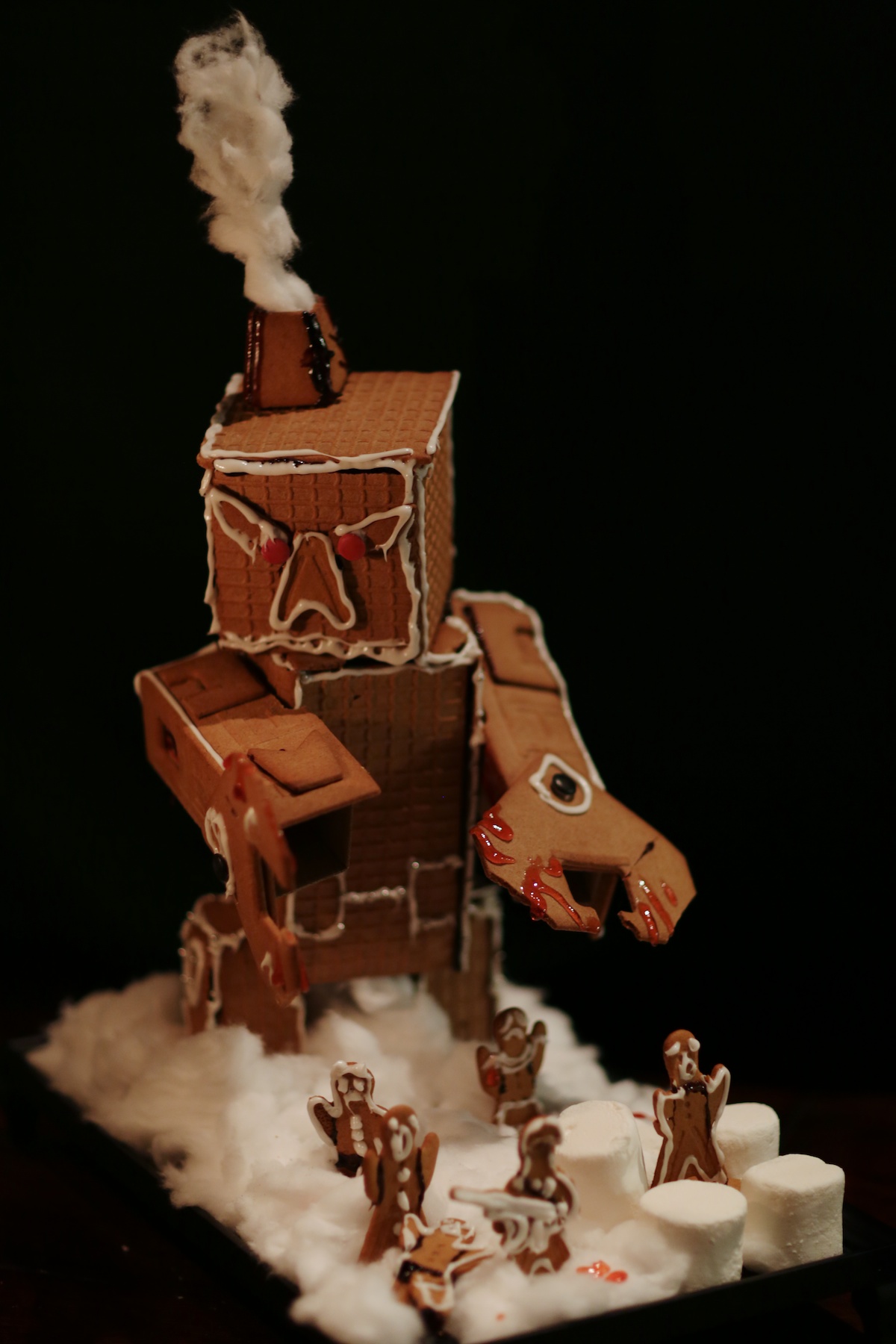 Team Fully Edible
Jakob, Jonatan, Johan, Poi Poi, Tobias, Lydia, Aron and Jon
The Ginger Heroes
Carl, Leo, Kris, Måns, Daniel K, Vu and Lan (Vu's bro)
And the moment you've all been waiting for! Here are the results: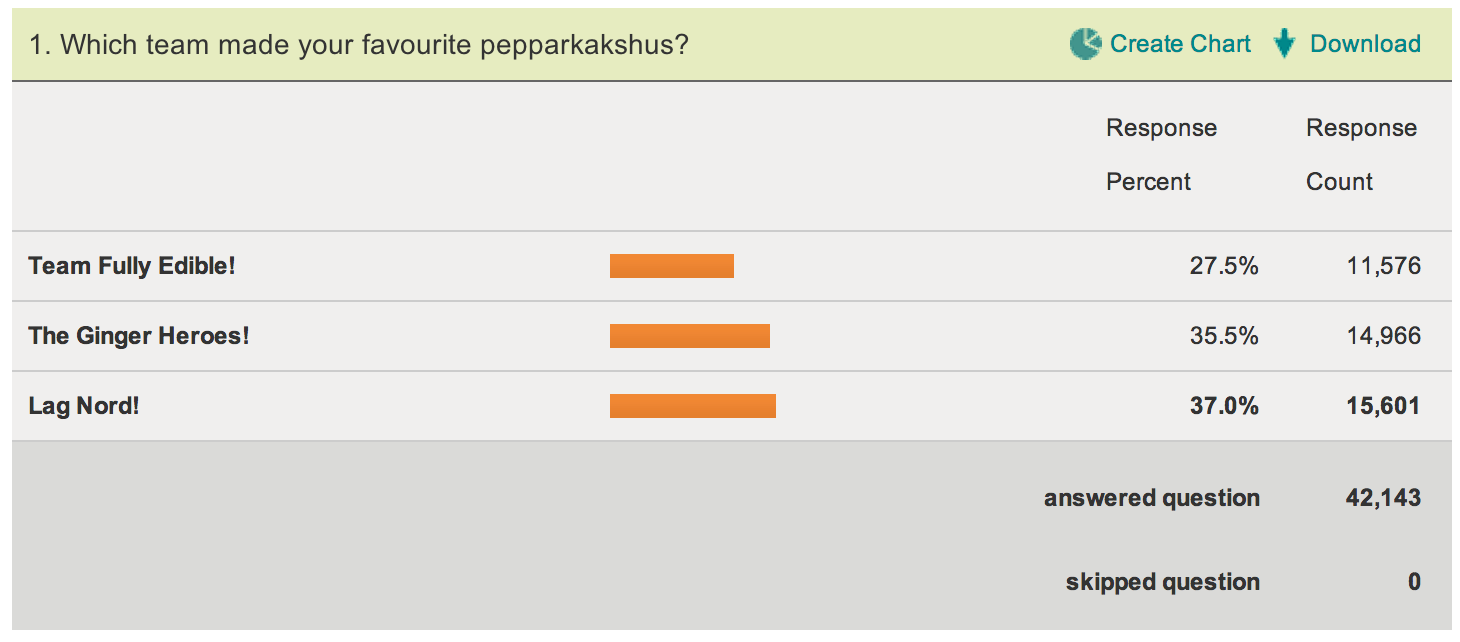 The glorious Lag Nord took the victory with a 1.5% lead over The Ginger Heroes. Nail-biting stuff. Team Fully Edible took third place.
Have a great Christmas everyone! And thanks again for voting! You guys are the best.