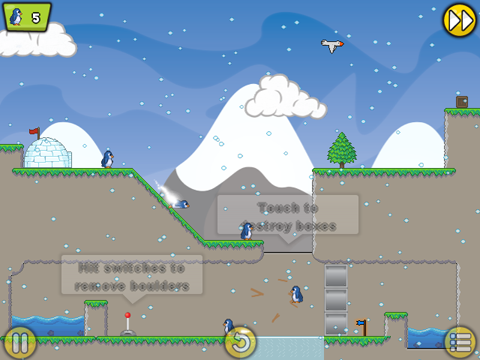 "This game has been a long time coming and I'm sure it will live up to mine and other people's expectations. Featuring 48 puzzling levels, cute pixel graphics and regular updates Penguin Trials is no small game."
Description:
Penguins' sense of direction was never the best so when traveling on very long journey's they recruited other people to guide them. Helped by the humorless General Flap you must hone your skills before leading the little penguins onto the ice. The Penguin Trails isn't a small game by any stretch of imagination with 48 levels coming bundled with the released version it will quench your first for some good old puzzle fun. Oh and it will also make you go awwww… a bit!
Ps: I will be writing a longer blog post outlining my journey throughout its development at some point in the near future.
Thanks,
Eamon