THE PATH TO DIE

First official teaser trailer of the video game The Path To Die from Cat Logic Games.
The Path To Die is an action adventure videogame in 2D overhead view. It is presented in detailed pixel art with exploration, highlighting its fierce fighting to the death with traditional Japanese weapons. In the game we will travel to Feudal Japan, during a period of change in which we become a Samurai without work, whose only aim is to once again be useful. In this adventure we will visit different areas of a large Imperial Palace with its huge gardens, pagodas, cemeteries, villas and lakes where we have to infiltrate and face a large number of enemies guarding it in search of something impossible that is believed to be lost.
Art
The artwork of the Path To Die is characterized by the influence of beautiful traditional Japanese art and its peculiar way of illustrating battles and characters.The design of the narrative scenarios, unlike other pixel art games, has a unique creation process which is longer and more complex, but at the same time also provides us with the opportunity to offer players some very special detailed scenarios as though they were painted on a canvas.
Combat
The combat system is one of the most important aspects of the Path To Die and is designed to be played with a gamepad, because unlike other games in which we attack by pressing buttons, here the various attacks are performed by moving the right hand stick.For this they have developed specific controls designed so that, in an intuitive and fun way, the player can attack in different ways according to the movement that the stick makes. Thus if the player, for example, takes a semicircle from left to right, they will attack in that way. This allows the player to
immerse themself in combat making him or her the one who wields a katana and cuts their enemies, improving the gaming experience and enabling the player to use their repertoire of attacks appropriately in any given situation.
Gameplay
The various extensive areas of the game can be explored with total freedom. As the player advances in the story he or she will find new buildings or areas that can be accessed through the use of objects or keys.Often the player will encounter elements that prevent them from continuing their journey or moments in which following a fight, their injuries require immediate attention and that is where the exploration rewards the player, as these lack of indications force the player to orient themself and find out how to further progress towards their goal, often through the notes and tracks that can be found and that may be used to discover secret loot or new hidden roads. Scattered around the map, we often find save points represented as typical folios of Japanese calligraphy which save our game.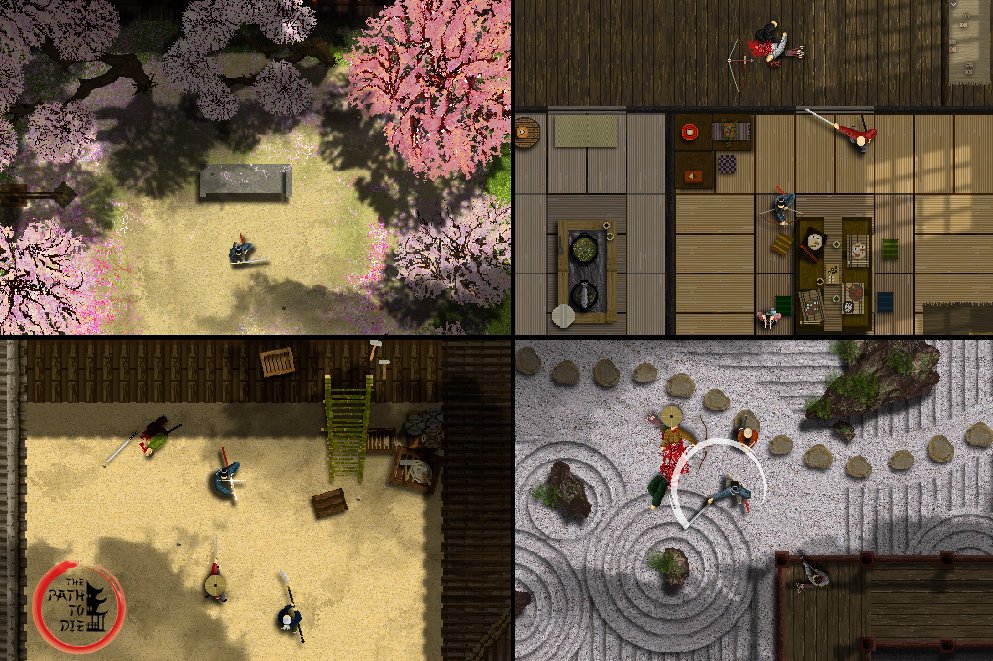 We will be soon on Steam Greenlight and Kickstarter!