Do you like space traveling the cosmos with your pals? Do you like Carrier class vessels capable of jumping sectors and docking fighters? Be sure to check out the new Odin Class Supercarier. Because who doesn't like crew based starships, we do. Interested in Joining the Beta? Visit us at EpicSpace.net.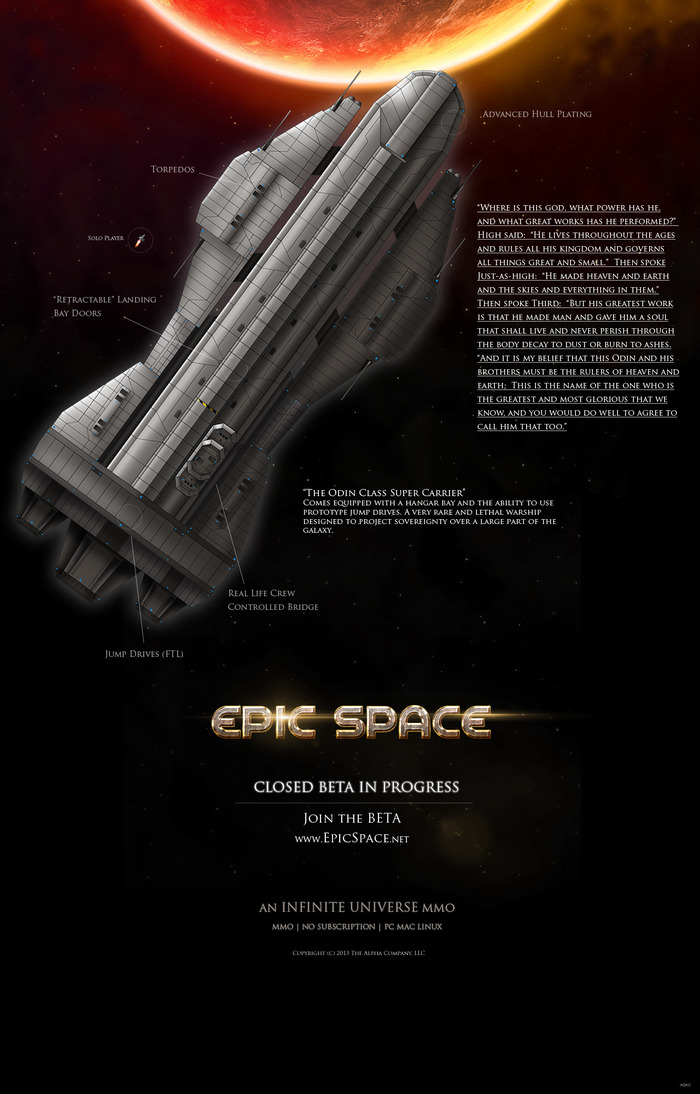 Larger Version
About Epic Space Online:
Epic Space Online is an ambitious and captivating 2D MMO that hosts players in a single universe with absolutely no borders or boundaries. You can fly in any direction in a procedurally generated universe.
In ESO, players are involved in an intergalactic gold rush which has them vieing for Sectors. The more sectors you control, the more revenue you generate. Trade, Pirate, Conquer, or Negotiate to your objectives in this Infinite Universe. Available for PC, Mac, and Linux.
Visit us: EpicSpace.net