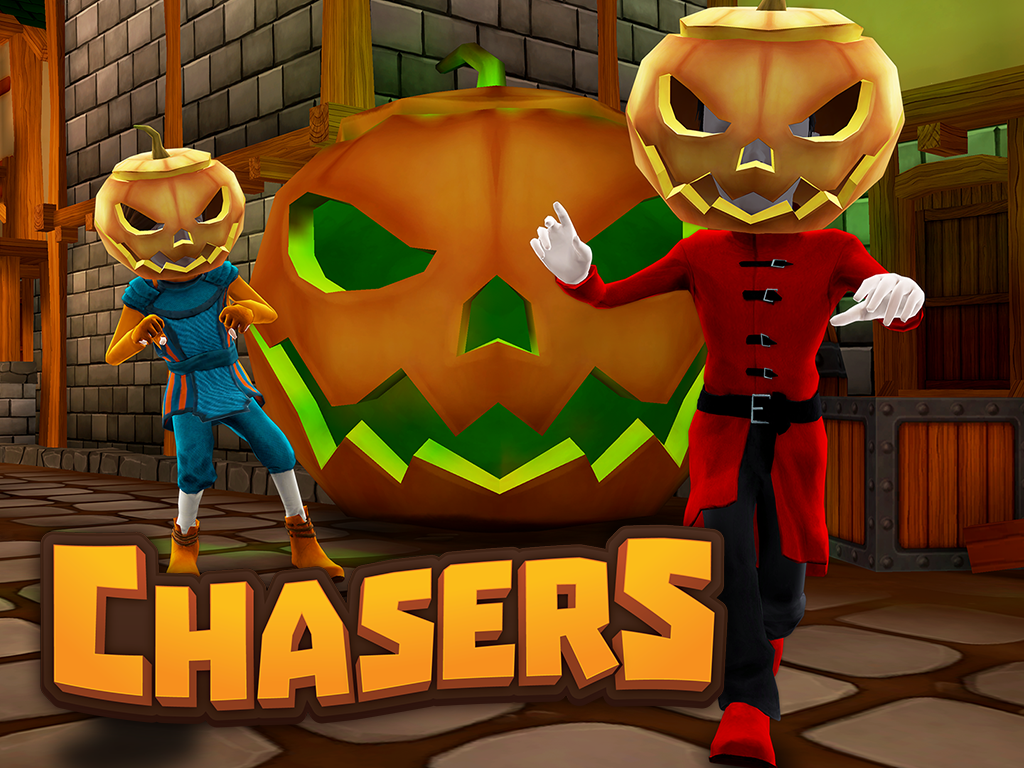 The night has come to town with the first big update for CHASERS that includes a new content as well as a lot of bugfixes and performance improvements. And as the release of After Dark coincided with Halloween, some spooky stuff couldn't be missed.
Above all, the update adds the night mode to the game so now you can chase goofy gnome robbers under the starry sky. Moreover, two new characters can join your team – vampires Drac and Lizzy who came to town for Halloween and who has special and powerful abilities that are active only at night. And speaking of Halloween, there are also jack-o'-lanterns about the town (even o chasers' heads) that will stay there for some time.
We also implemented a new and more convenient way to invite Facebook friends to CHASERS and plenty of fixes, thanks to which the game performance increased.