Hi everyone!
We've put a lot of effort and time into our game again. @LightYarn is doing the programming magic (he'll eventually tell you more about the new functionalities he built in) and me (Rain), I'm working on our second map - the Kitchen Map - which I'll present to you in a few screenshots and words.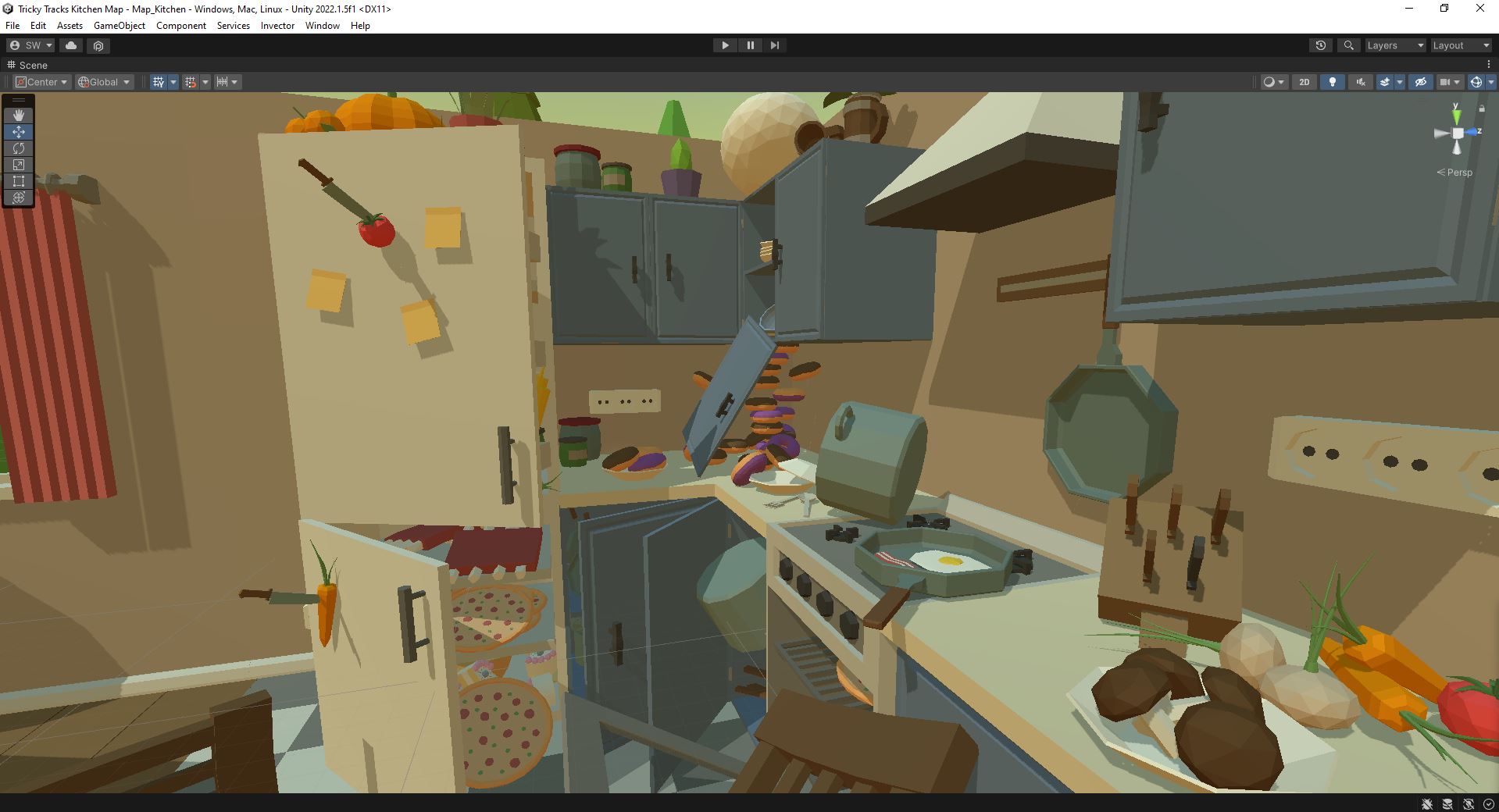 So what is the Kitchen Map about? While we were a robot trying to get away from their Seeker in the Industrial Map, now we're a veggie. Or fruit. And of course we're trying to get away from the chef who is trying to make some delicious meal out of us. OR we're on the chef's (Seeker) side and trying to catch that cheeky fruit. Or veggie.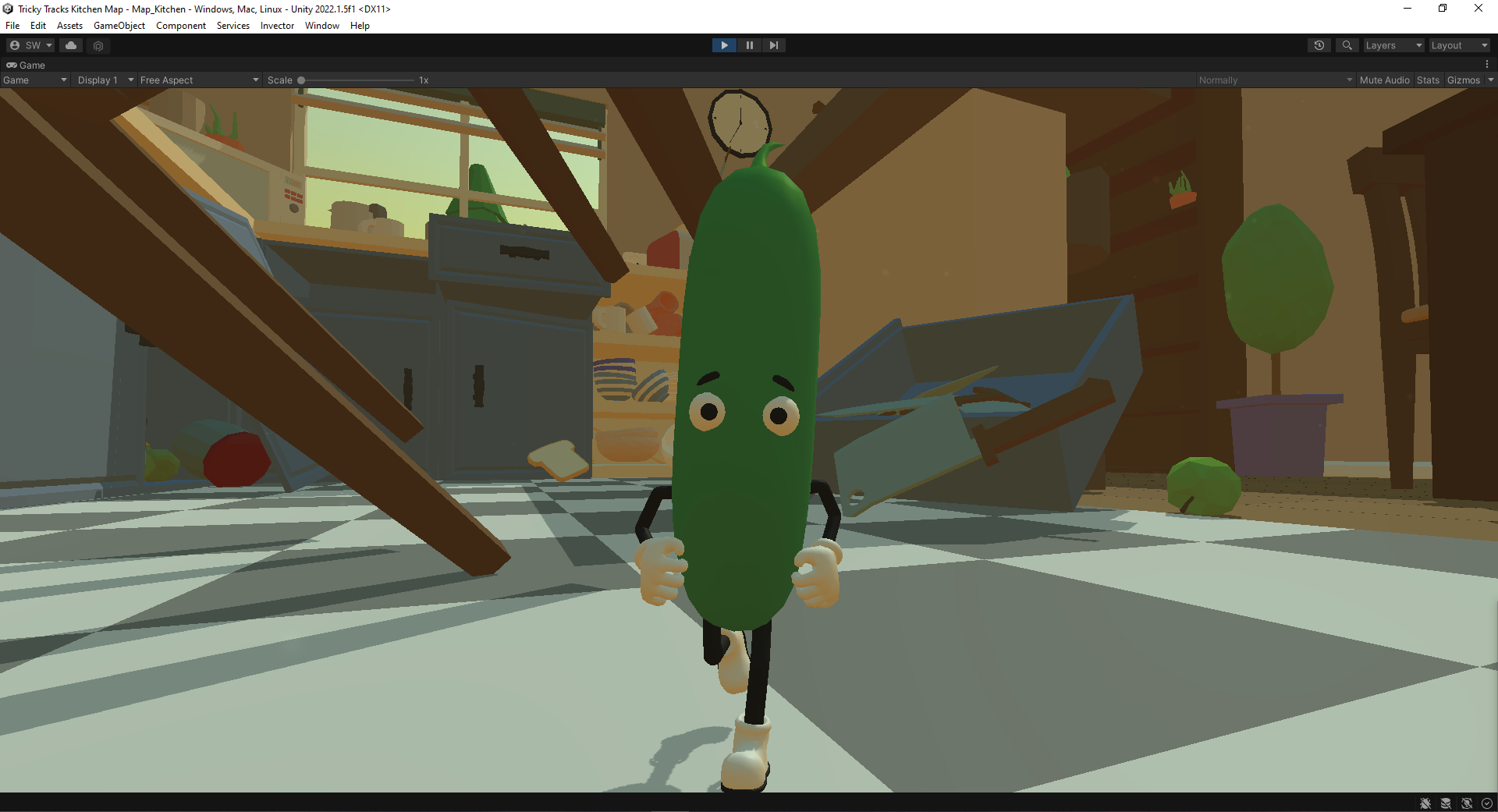 Right now, you'll only be able to play as a cucumber but we're planning on interchangeable characters - either random or you'll be able to pick the veggie of your choice. Same with the chefs.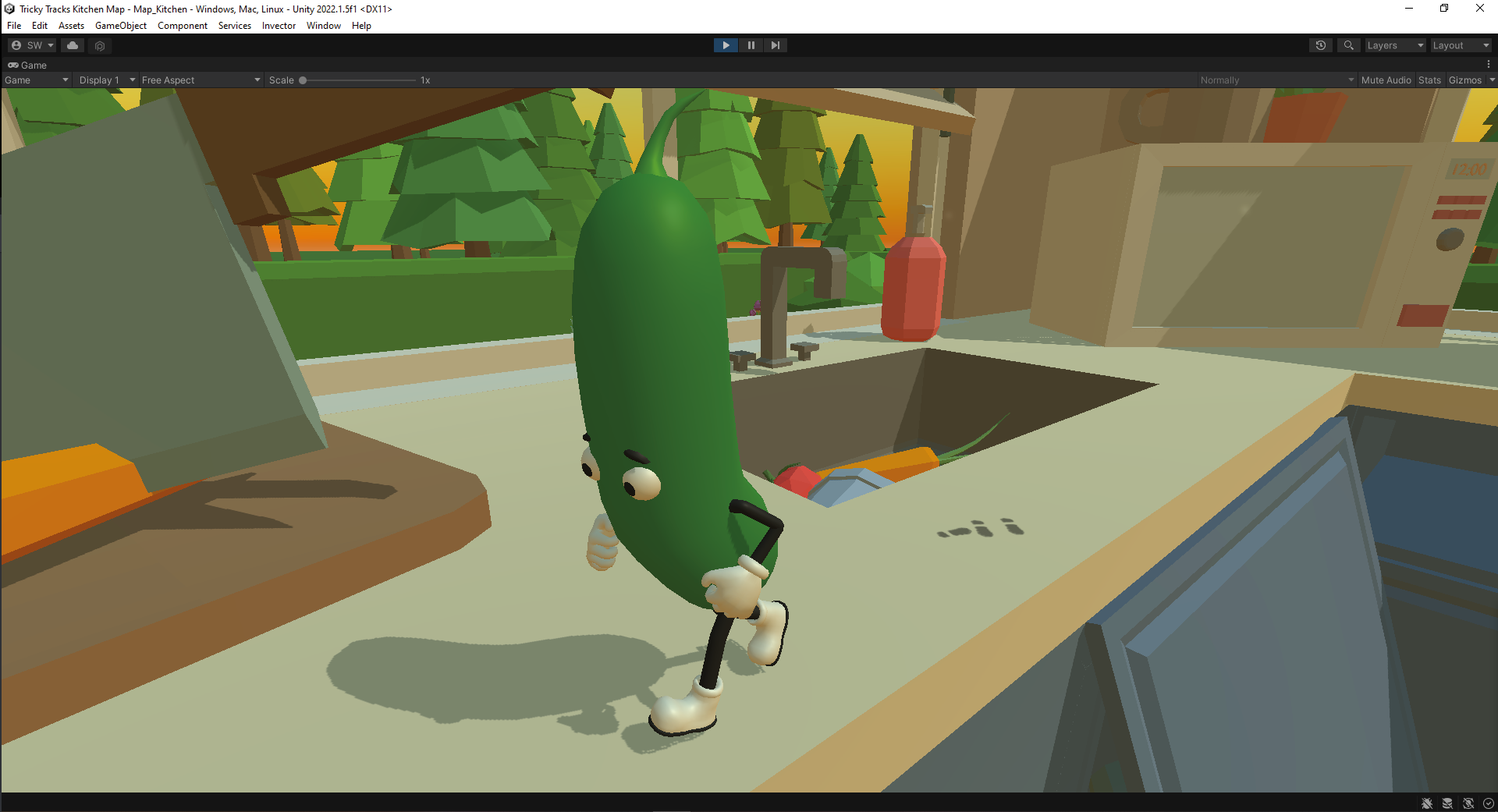 It's not entirely done, yet. There are still some areas I haven't finished, yet - such as the dining area and some other smaller parts. I'm going to put some more stuff on the ground and prepare some shelves and a roof of course. Place the hiding props and we're done.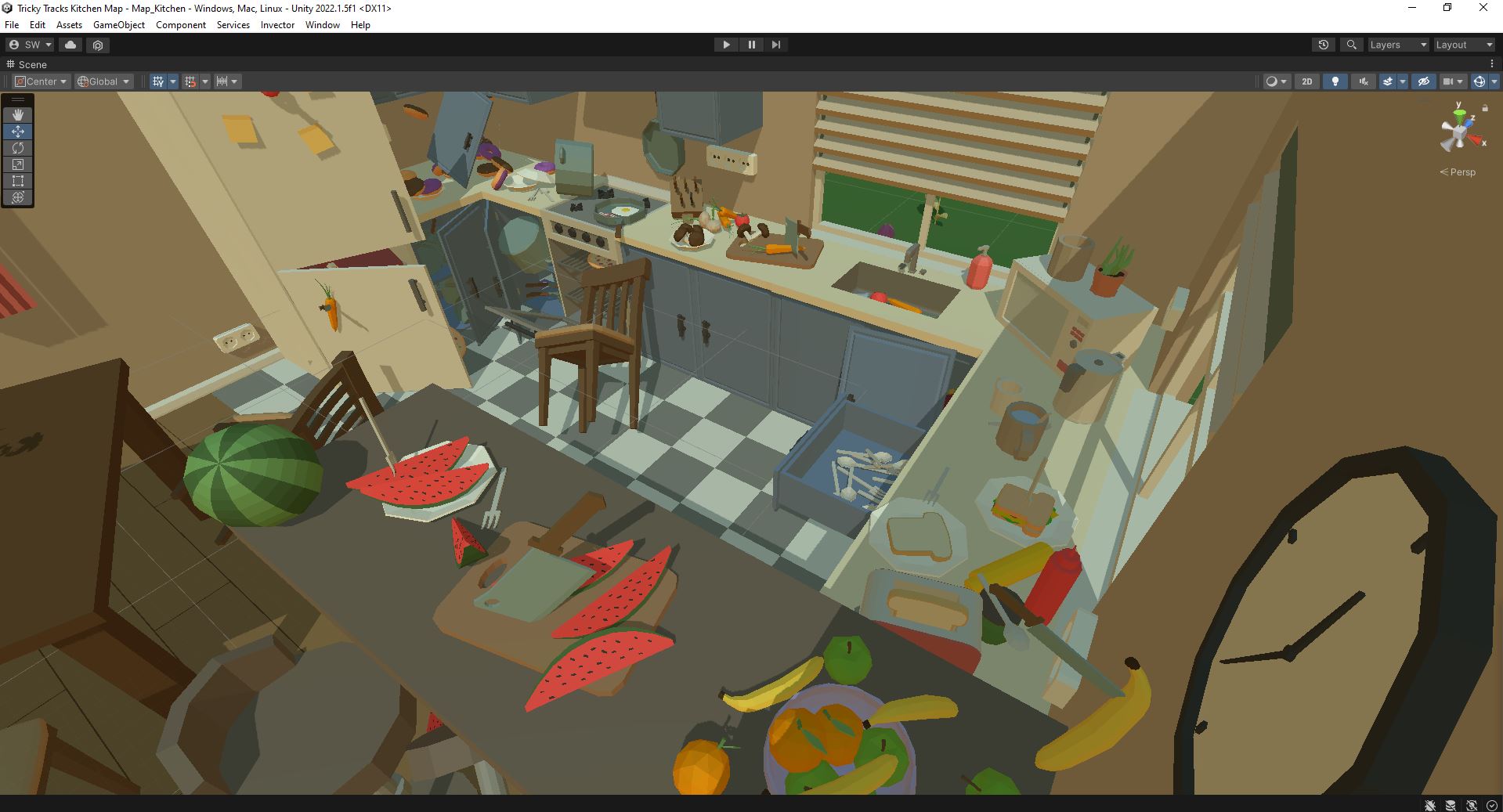 We'll soon be able to put the Kitchen Map up for playtesting as well. If you're interested in joining us or want to keep up with our development, feel free to follow us on Twitter, Twitch (yes, we're both livestreaming the development) or put our game on your IndieDB watchlist.
Although we're mostly communicating in German (especially in our Twitch streams), don't hesitate to join our streams anyway. We're always happy to switch to English on the fly.
Hope to see you soon!
And don't forget: Keep an eye out. Or you'll end up like Mr. Watermelon's friend here: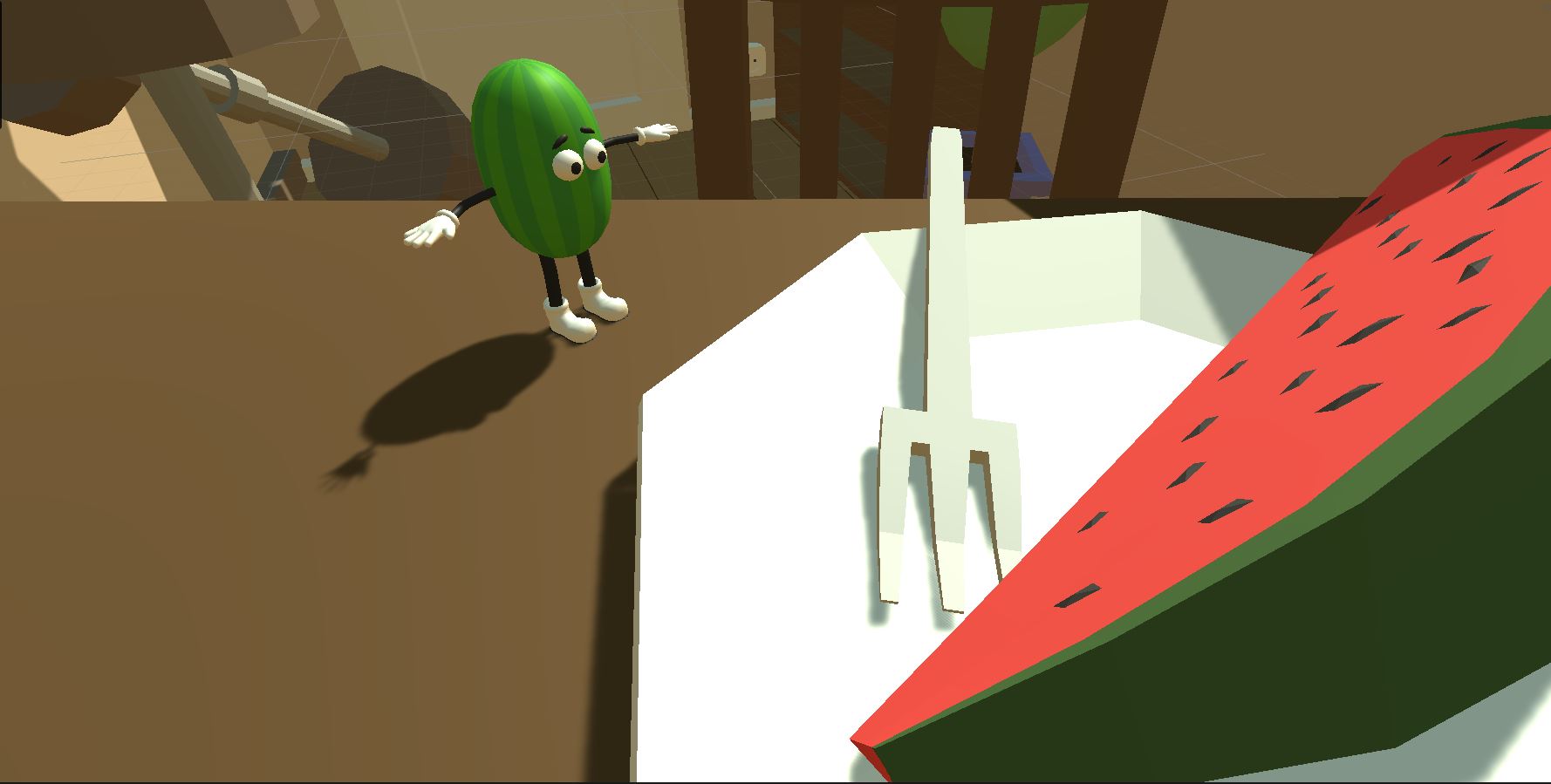 All the best,
Rain