World War II remains the single most devastating conflict in recorded history. It led to millions of deaths, but it also pushed the military technology ahead in a significant way.

Nazi Germany has introduced new tactics called Blitzkrieg, using a combination of infantry, air forces, and armored vehicles to quickly conquer nearly all of Europe.

The variety and quantity of vehicles built in that period make it very attractive for modeling enthusiasts.
If you take a look at modeling groups and forums, as well as exhibitions, you will find a variety of plastic airplanes from that era in varying sizes (1:72/1:48/1:32) as well as cardboard models.

World War II pushed the development of aircraft. The infamous Luftwaffe controlled the European skies for a significant part of this conflict. This was due to experienced combat pilots, who previously fought in the Spanish Civil War and the planes they got to fly.

One of the most famous planes from that period for modeling enthusiasts is Messerschmitt BF 109. It was a one-man fighter plane made of steel with retractable landing gear.

Throughout the war, it underwent several changes and modifications which were necessary to meet the increasing challenges of aerial combat. The most-produced model was Messerchmitt BF109 E, equipped, depending on the variant, with either four machine guns or two machine guns and two cannons. There was also an optional cannon shooting through the propeller hub.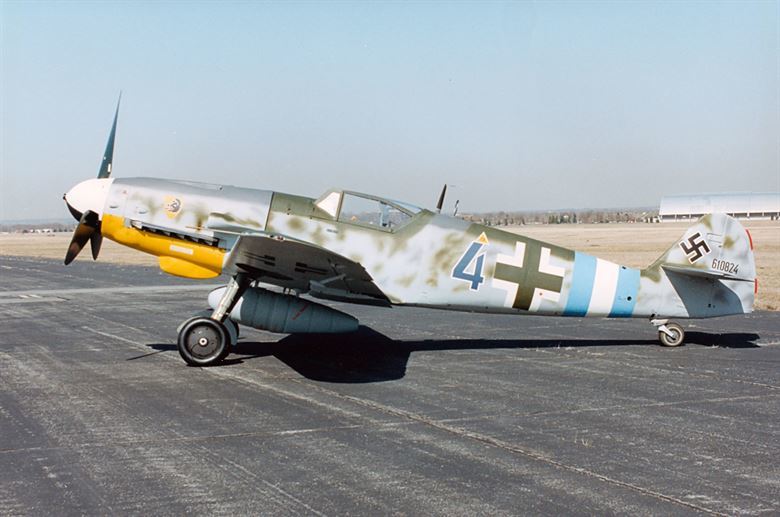 The most renowned Luftwaffe pilot flying in 109 was major Adolf Galland. You can currently purchase models with the paint job used by the major. This variant of 109 is one of the most popular in the modeling community.

In the first months of the war, 109 had no equals in the sky. This has changed when the war in the skies moved over Britain, where the Messerchmitt met its match in the form of Supermarine Spitfire, the most renowned WWII fighter plane.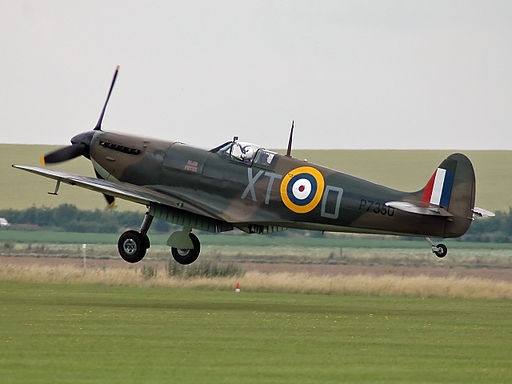 This one-man aircraft with canvas wing covers is probably the most popular model purchased by modeling enthusiasts. Since it was prototyped, Spitfire underwent many modifications to match 109, which underwent its own changes.

The most modified elements were the engine, the wings, and armaments.

Spitfire, depending on its wing type, had either eight machine guns, two cannons and four machine guns, four cannons or two cannons and two machine guns.

Its popularity is mostly due to the pilots who challenged the Luftwaffe in the skies over Britain. Among those pilots were Poles from the famous No. 303 Squadron RAF, as well as Czech and French fighters.
When talking about Spitfires, Battle of Britain, and No. 303 Squadron RAF (the most effective Squadron in the Battle of Britain), one has to remember the names of famous pilots. Those were Stanisław Skalski, Witold Urbanowicz, Josef František (Czech fighter assigned to 303), and Jan Zumbach. The latter ones Spitfire is available to purchase with its distinct paint job.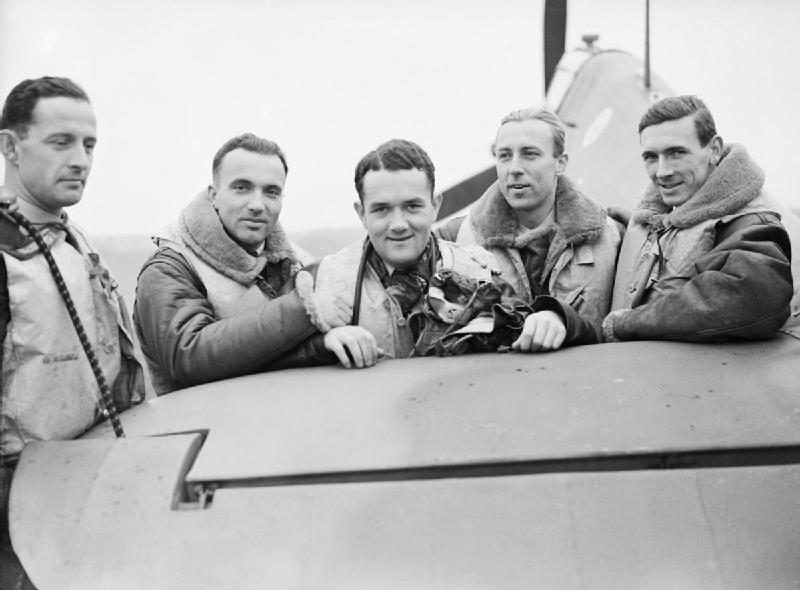 Spitfire was used in all theaters of war during WW III and deserves one of the best fighter planes ever made.

Other planes worth mentioning when talking about WWII - North American P-51 Mustang, which got to also fight in the Korean War. There is also a German Focke-Wulf Fw 190, and the Japanese Mitsubishi A6M Reisen, also known as "Zero." Though popular among modeling enthusiasts, none of those planes can beat Spitfire and 109 in their popularity.

Author: Maniek

We thinking about a next article but the main question is what kits would you like to see in Model Builder game the most?

Our social links:
Facebook - Facebook.com
Twitter - Twitter.com
Website - Modelbuilder.game
YouTube - Youtube.com
Discord - Discord.gg