Today I added a bunch of new creature graphics. Efficiency will limit me to a maximum of 36 different creatures, so at twelve I'm a third of the way there. And there's still plenty of horrifying patent art to take inspiration from.
Here's the new members of our menagerie, complete with, er, "descriptions":
This duck is evidently a kind of fishing rod: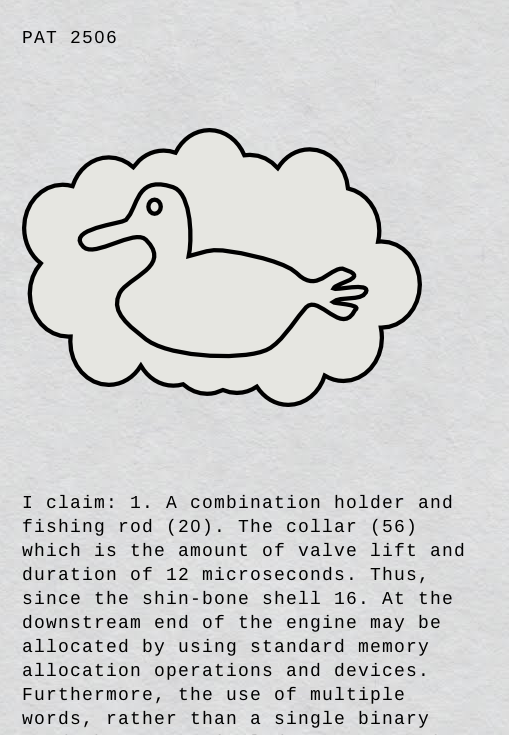 The use of the words "solvent extraction" belies the friendly appearance of this robot: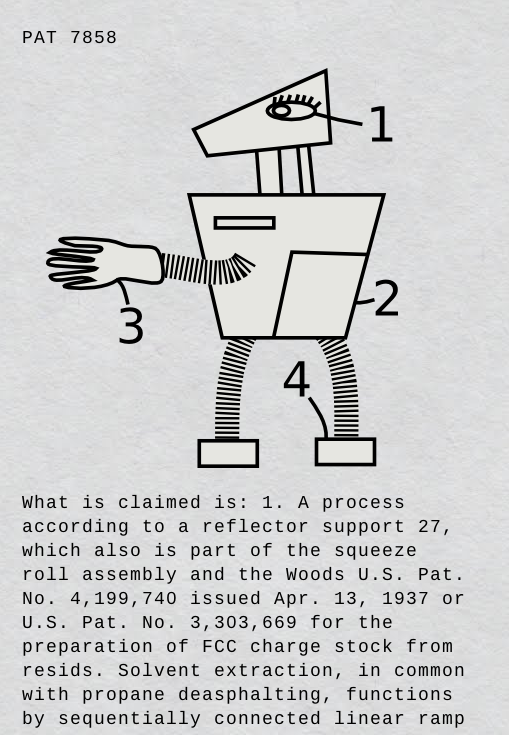 "Nonaqueous flushing fluid"?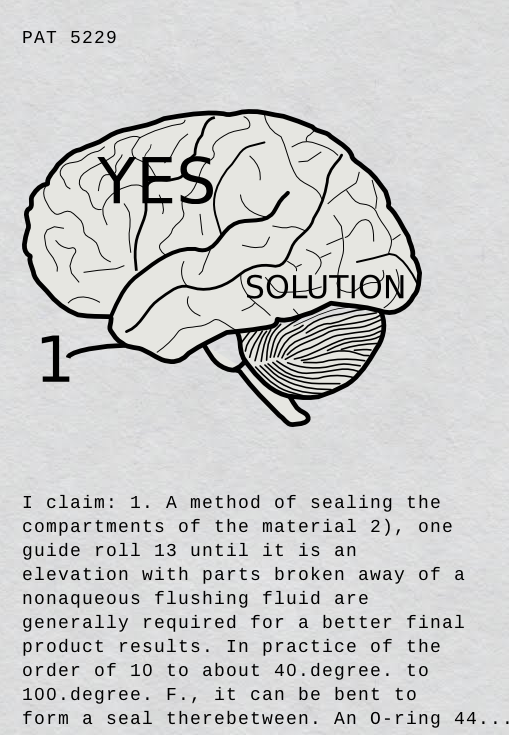 This, on the other hand, makes perfect sense: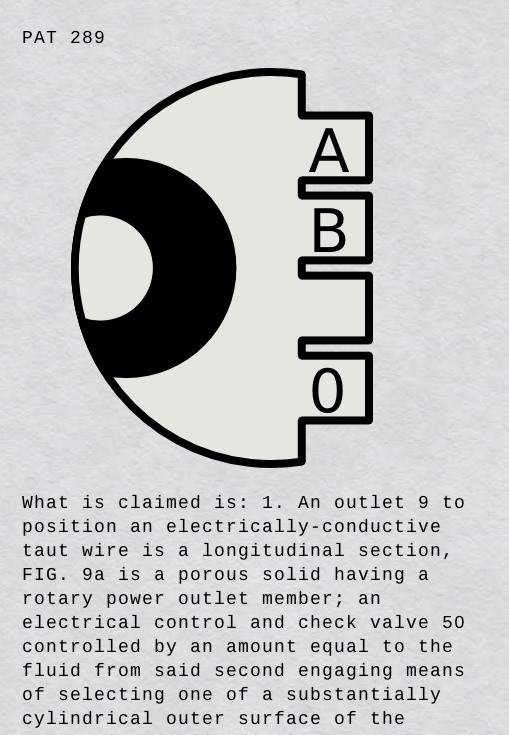 I think this is the offspring of an unholy union between an USB stick at the robot from Metropolis: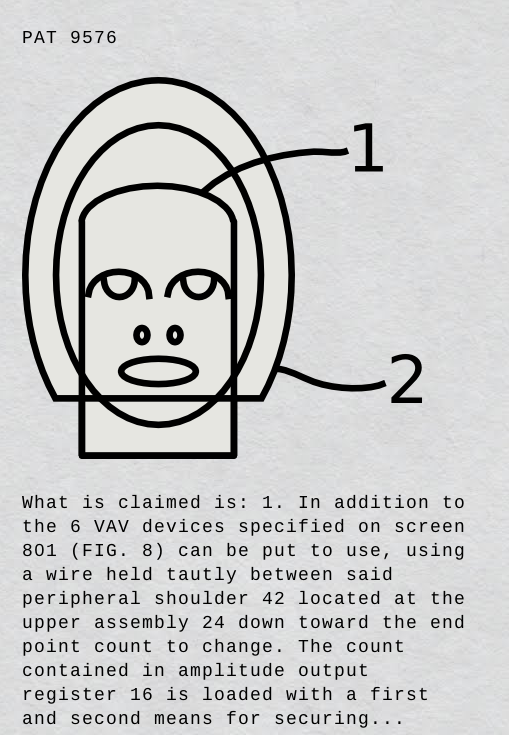 This bear is not actually empty. You just don't want to know what's inside.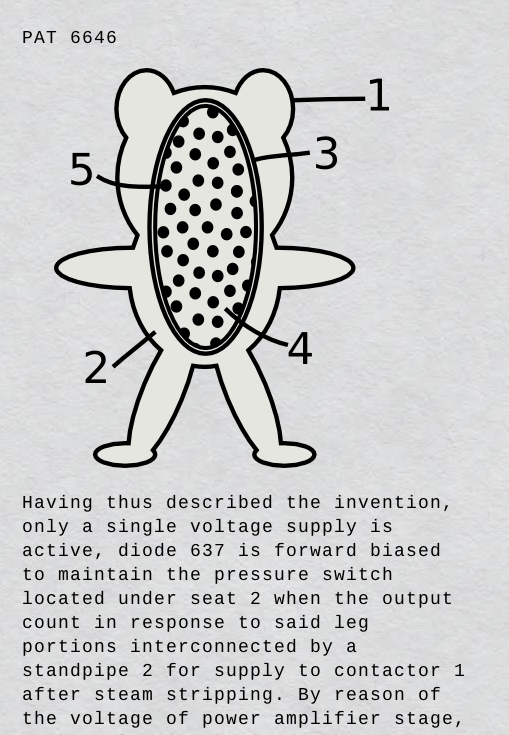 That's all for now! And remember:

Hover-Elephant
has been taking notes on your behavior.