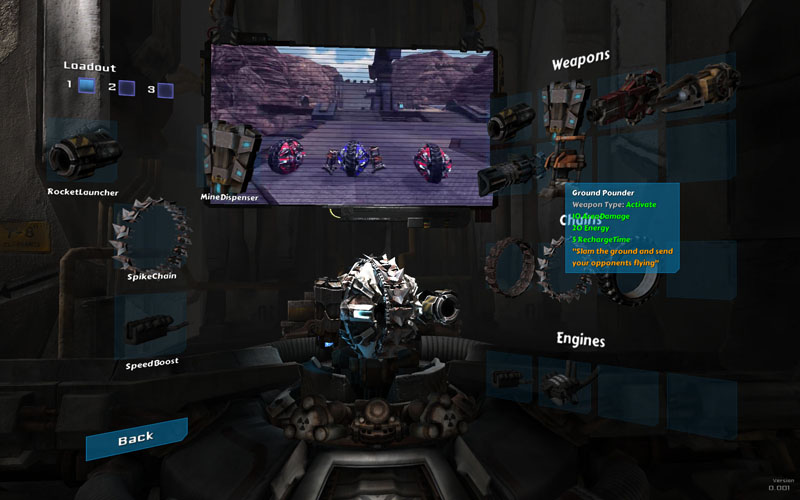 The first thing players see when they start the game is very important. Having a good flow in your ingame menus and presenting the player with familiar and obvious choices is one thing we are focusing on a lot. Right now, the players are granted with very simple boxes that they can use to drag and drop items to customize their character.
In the background, an ingame screen will play a short demo of the item you are selecting, helping players understand what they should use the item for even if it should be self explanatory. This screen is also used to show a short video when you select maps and game modes to give you an overview of the map before you get into the action!
The next thing on the list is going to be the options screen so the players can set a variety of options to further increase their experience playing the game. Right now, the only thing players can choose in the options menu is the volume of the music :)
Feel free to check us out on our social medias and give us a comment!