The Maestros is an online multiplayer click 'em up inspired by both MOBAs and RTSs that doesn't quite fit in either genre. In it, you control a commander and his squadron of minions which you acquire from battling monsters throughout the world. You can play as either the dieselpunk Knights of Teutonia with their haphazard transforming robots or as the futuristic Alchemists of Regalis with their mutating monsters.
Seriously, it's about time.
After 5 long years in development and countless alpha/beta tests, The Maestros is finally available for your gaming pleasure as a Steam Early Access title. There's certainly more we want to do, but it's time for the world to see The Maestros in all its robot-smashing, armored-sheep-mutating glory.
Details, Details
The game has been launched as Early Access, so look forward to some new content, and don't forget to drop us a line with any bugs, feedback, or feels you have about the game. Our Discord channel is a great way to get a hold of us for that. We'll also be available to chat during our Play with the Devs event at 8:00 pm PDT / 11:00 pm EDT .
Pricing
The game will launch at $12.99 USD, and with a 25% launch discount that makes it available for the sweet, sweet price of just under 10 bucks (unless you're Canadian, eh?). As a reminder, here are our pricing details in a few key regions.

USD
Full - $12.99
Launch - $9.74
CDN
Full - $14.49
Launch - $10.87
GBP
Full - £10.29
Launch - £7.72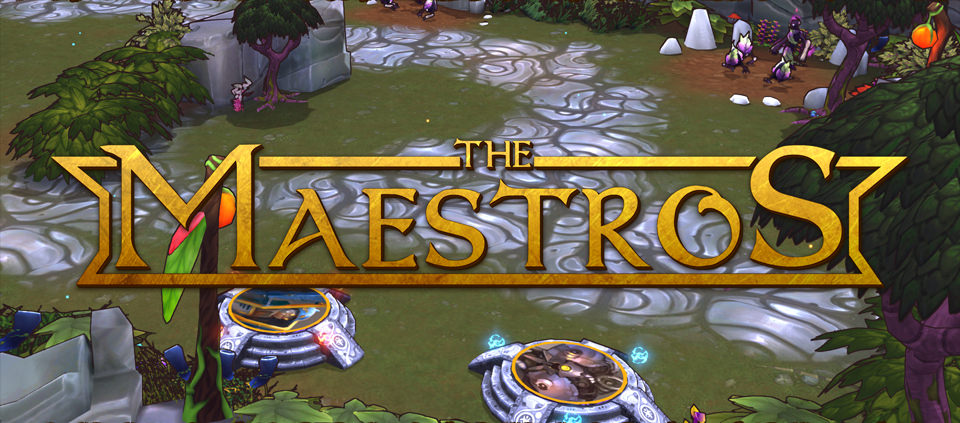 Thanks, Fam
We want to send a huge thank you to everybody who has sent your support, feedback, and for all the playtesting over the years. It meant the world to the six of us, and kept us motivated week after week. Now get out there and play this game!

Don't forget to leave us a review on Steam!