Hello Community,
Saturday morning I have published my little game to Steam Greenlight and if you are interested in the title, you could vote on it here:
Joining Greenlight is followed by an update to the demo which can be found in the download section. One of the more noticeable things in the update are more background details, like spider webs, sculptures and so on. Like here: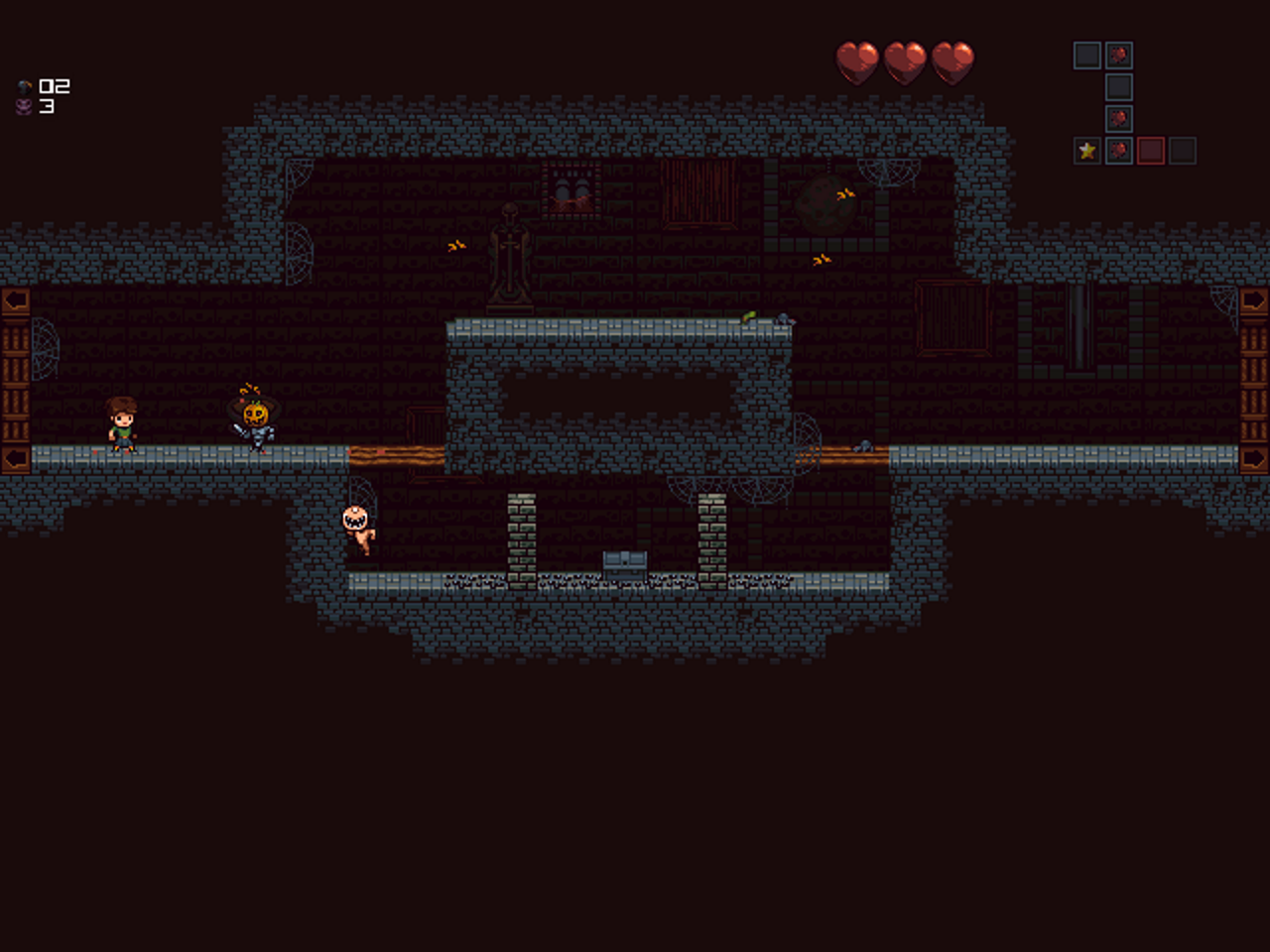 Another thing I am proud of, is last week I have managed to finish all the items for the final release of Madness of Little Emma in december, so as promised in the trailer, there are over 150 items with cool effects to collect, there is lots of balancing left to do, but the items are there:)

Below you can see Heater in action, basically what it does, is it continuously hurts enemies around you.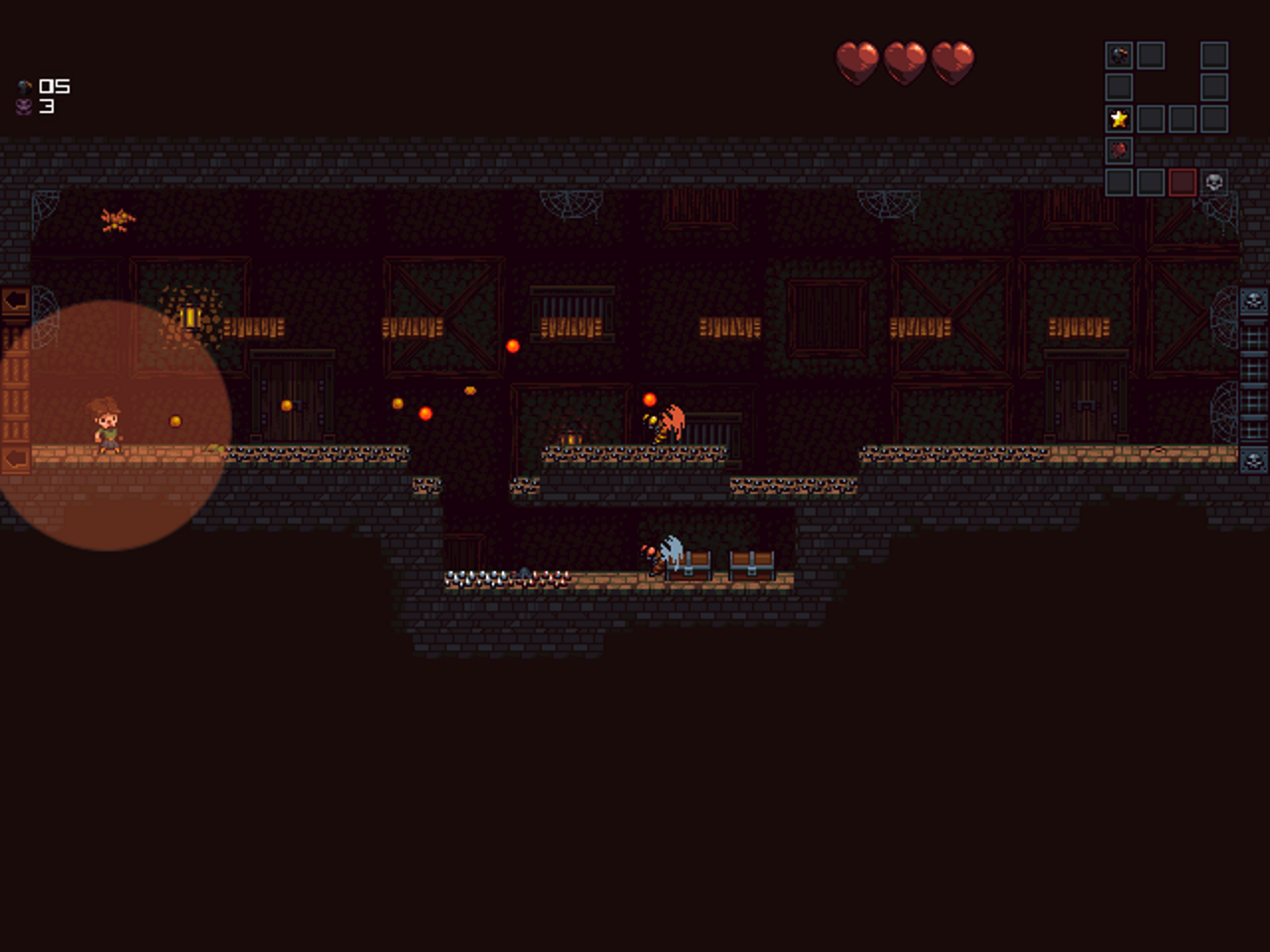 There are lots of other cool items and only a few are plain stat sticks, my aim was to make most of the items have some kind of influence on the way you play the game, so for instance you can find an item which increases the damage you deal by quite a bit, but it limits you, so that you can only shoots in 4 cardinal directions.
Oh! And I have not posted about recently finished intro to Madness of Little Emma. The intro explains the starting point of the story. There are going to be 4 more endings-cinematics which will explain more details on the story. But they are yet to come!
Hope you guys like it, it was quite a bit of effort to organize all the people around it:)
hugeowl