So this article is a continuation of the last one where we shared with you the beginning of the creation process for the logo of our game The Lost Watch. As we mentioned in the last article, we would darken the final color palette we chose for the logo, and we also did some typography tests to see which font would better fit on the logo and we end up choosing the third one.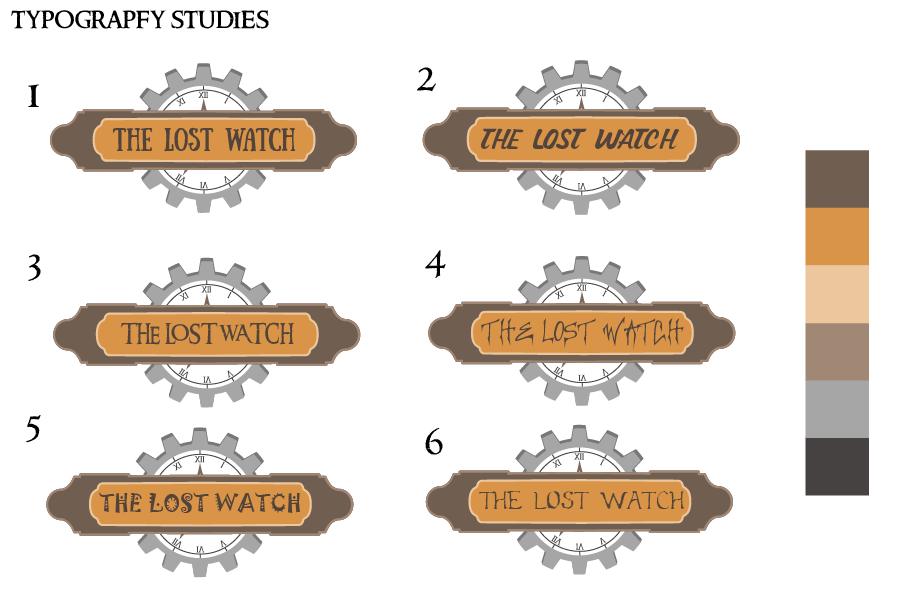 Then we reached the final phase, where we added a simple detail in the plates, studied the background for the watch, and also darken a little bit more the final color, and this is the result: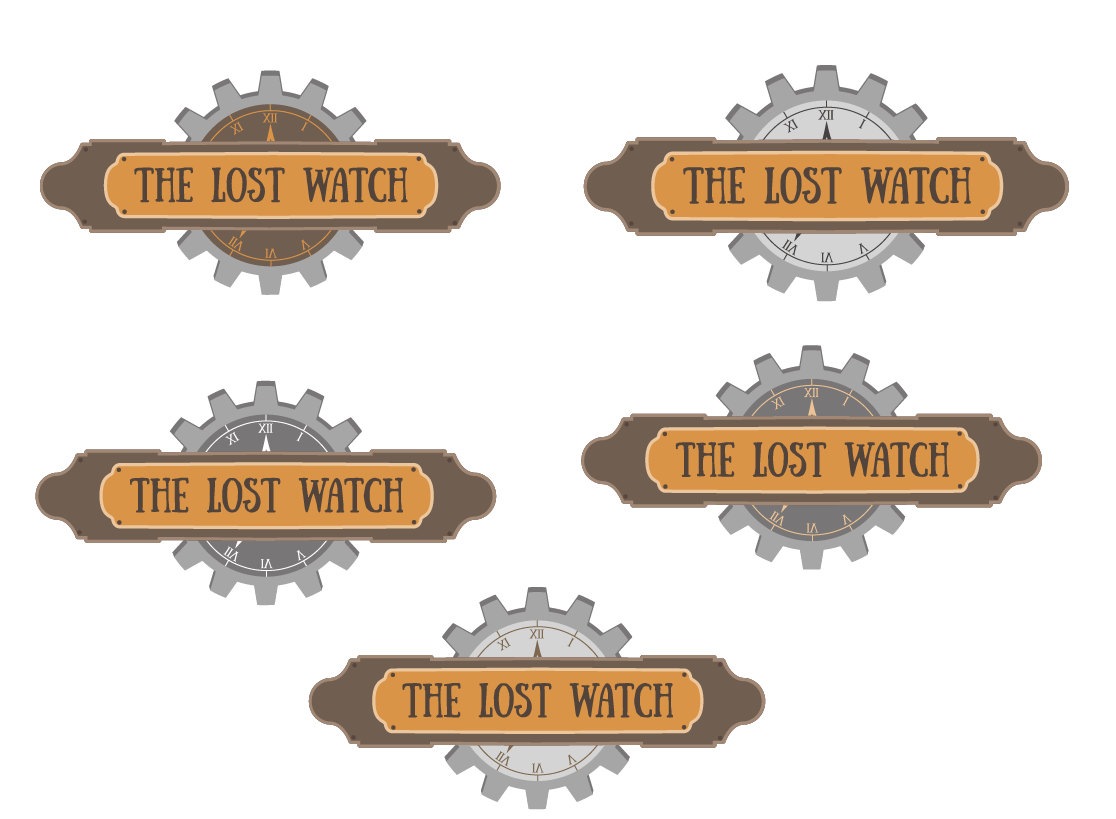 ---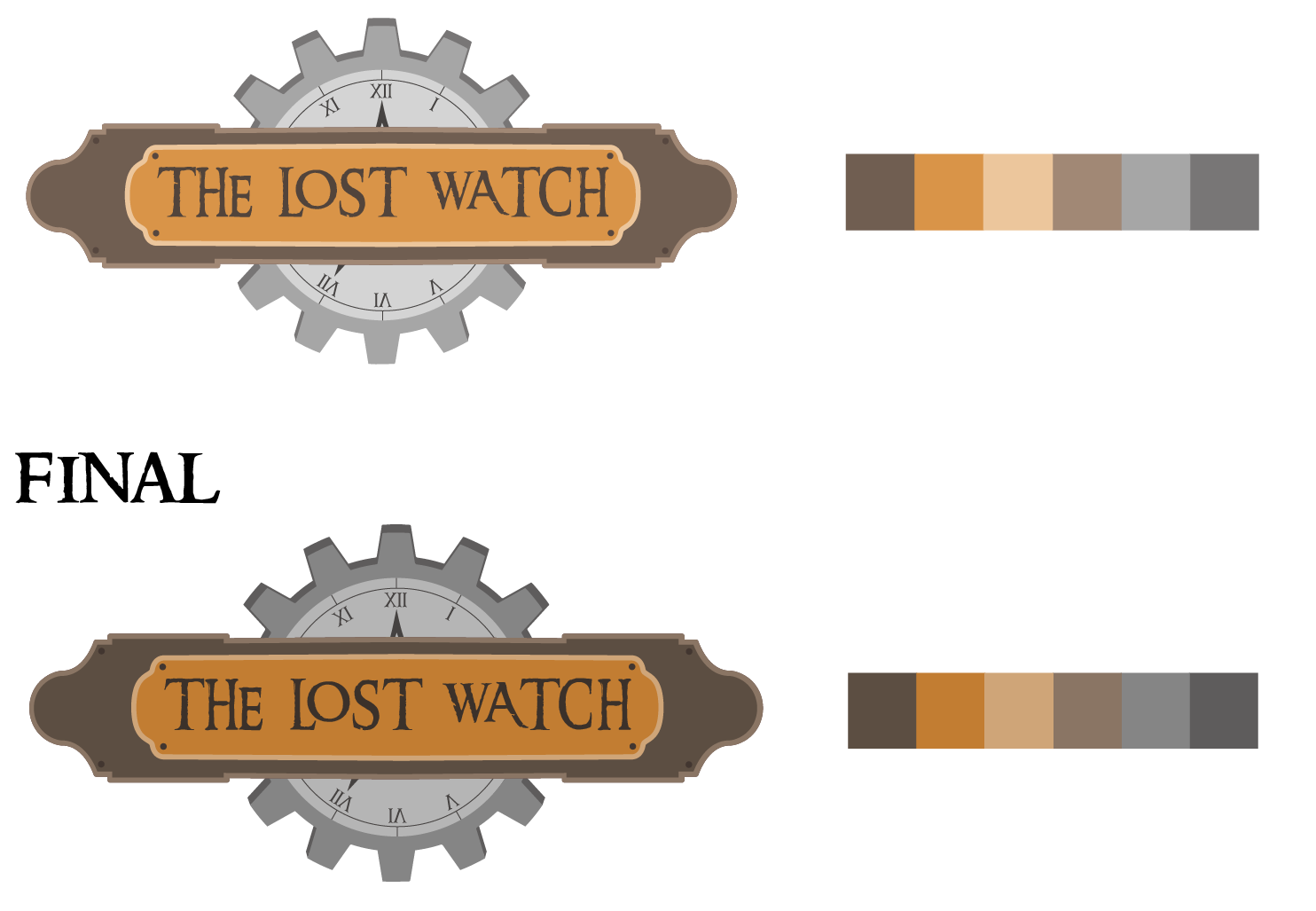 In terms of the screens for the game, we are still developing them but we can now show you two examples of two game screens, the main menu and the settings.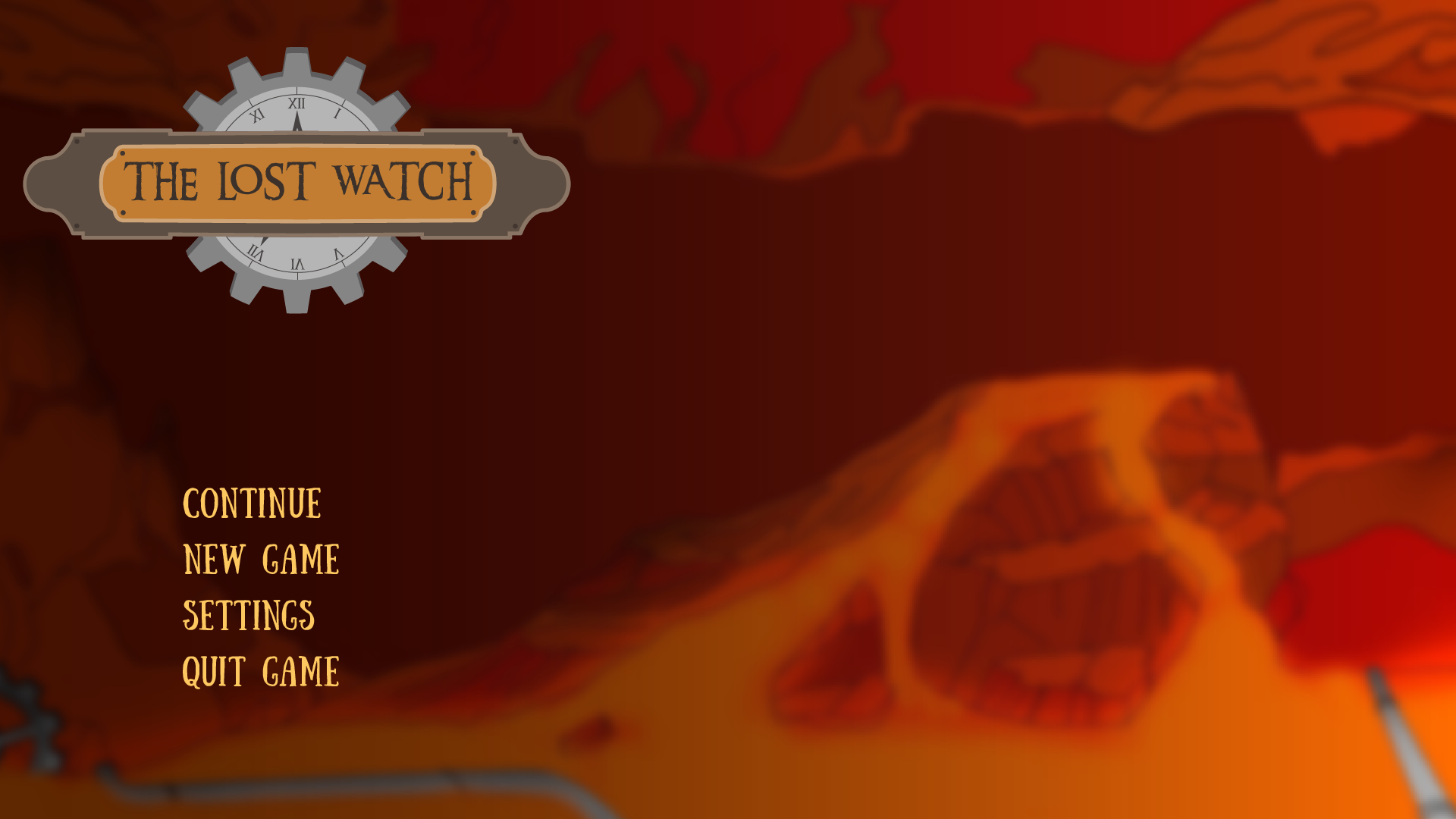 ---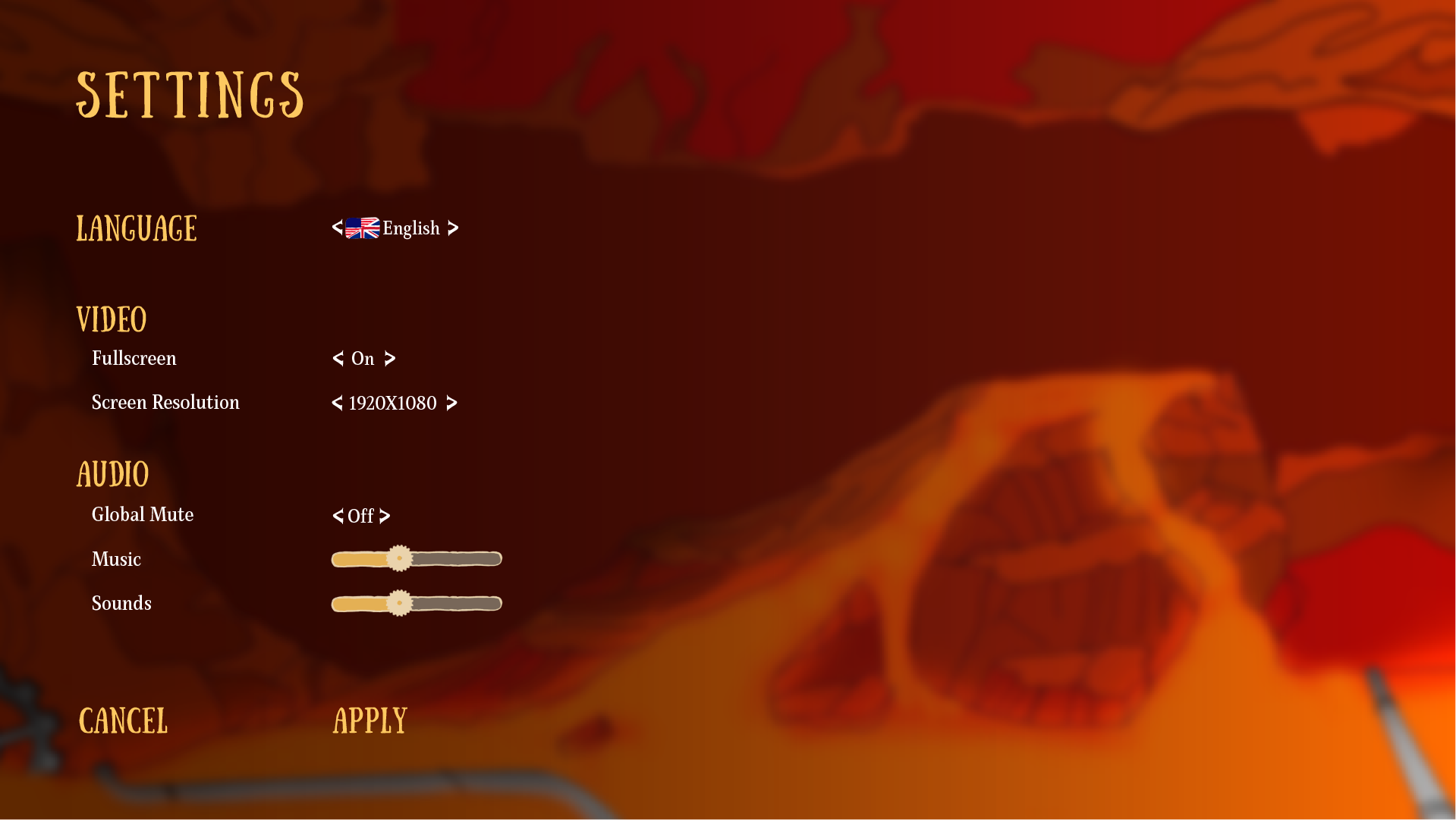 This is it for this post, we are still correcting some bugs on our prototype and improving it every week as well as the game UI. We hope in the next posts we can show you the prototype progress and changes, so please stay tuned!!