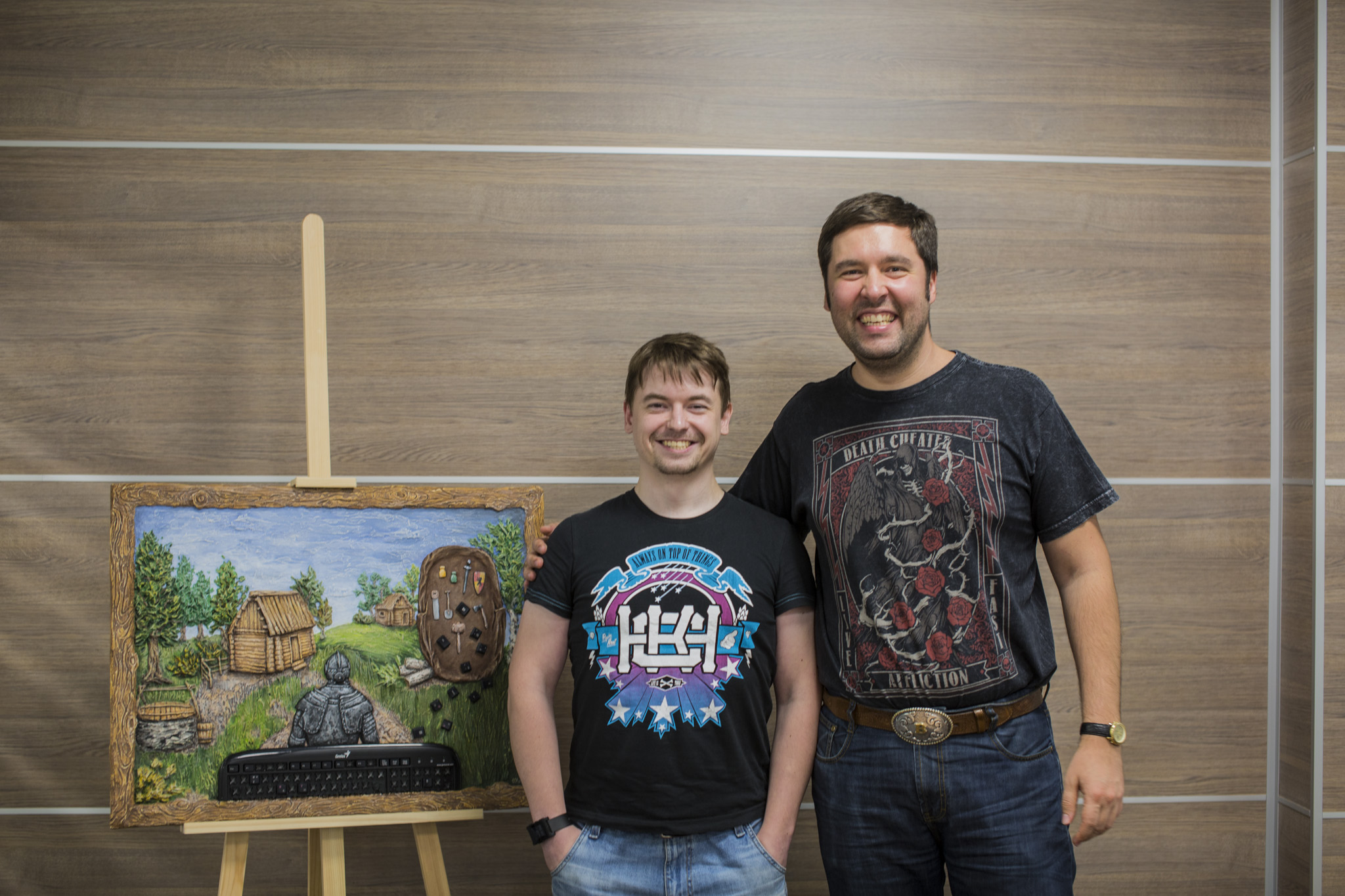 This is BasilMod, one of the talented modders and supporters of Life is Feudal. He came down to the studio to meet with Bobik!
He often works with another modder, Alakar, who is also a huge contributor in the community, and together they've come up with some awesome stuff.
We are seriously impressed with our modding community; their imagination really help bring LiF to life!
Check out Basilmod's work here
-Stephaxil