Many years ago, when the Earth was ruled by chaos and anarchy, when a tribe crushed another tribe for wealth and to please the gods. In the cradle of the Apennine Peninsula a kingdom has been born, which will become the greatest empire and conquer all of the ancient world. So, you my dear friend will pave the way for a leader to become a legend.

Game Features:
More than 50 cities.
7 nations to interact with.
Over 12 regions.
Diplomatic relations.
Research technology.
Campaign.
Sweets, music, save/load options, tips, difficulty options, ect.
And of course the funniest thing. Battles!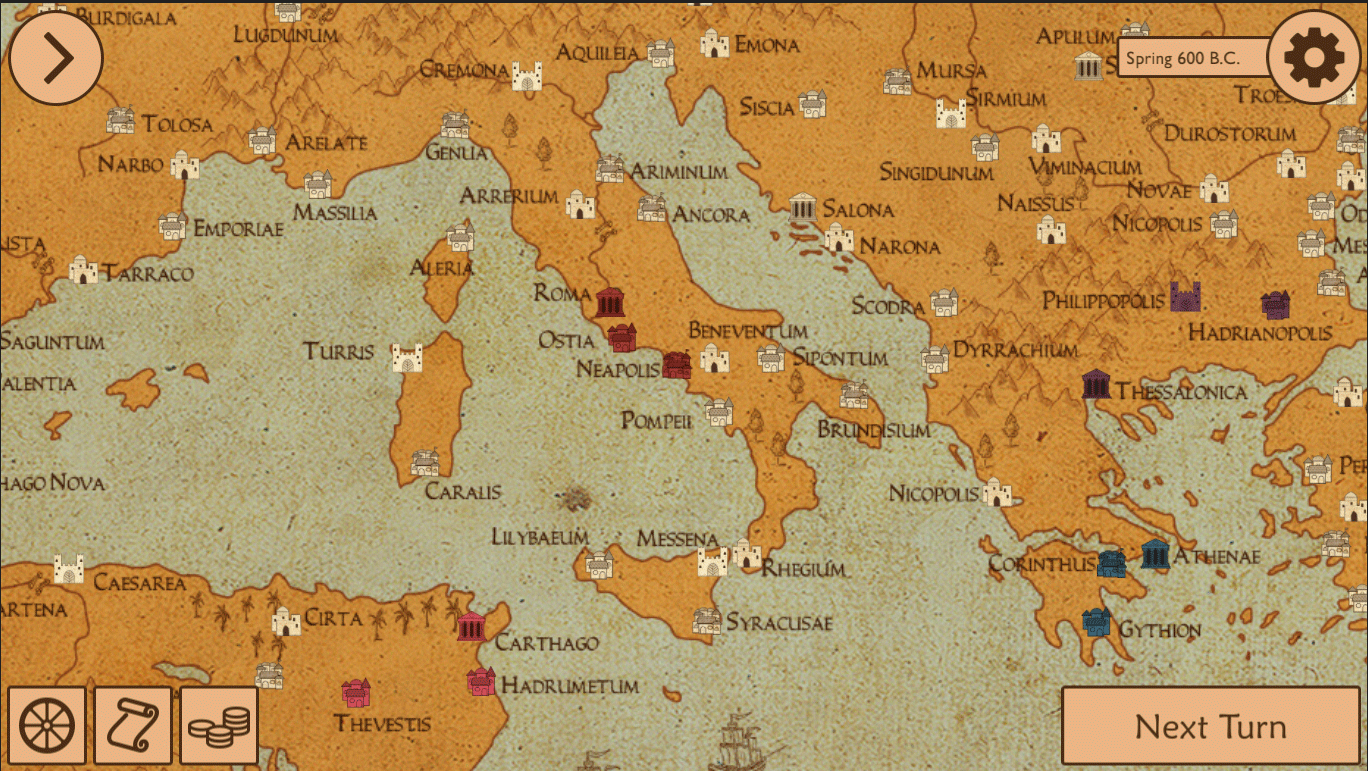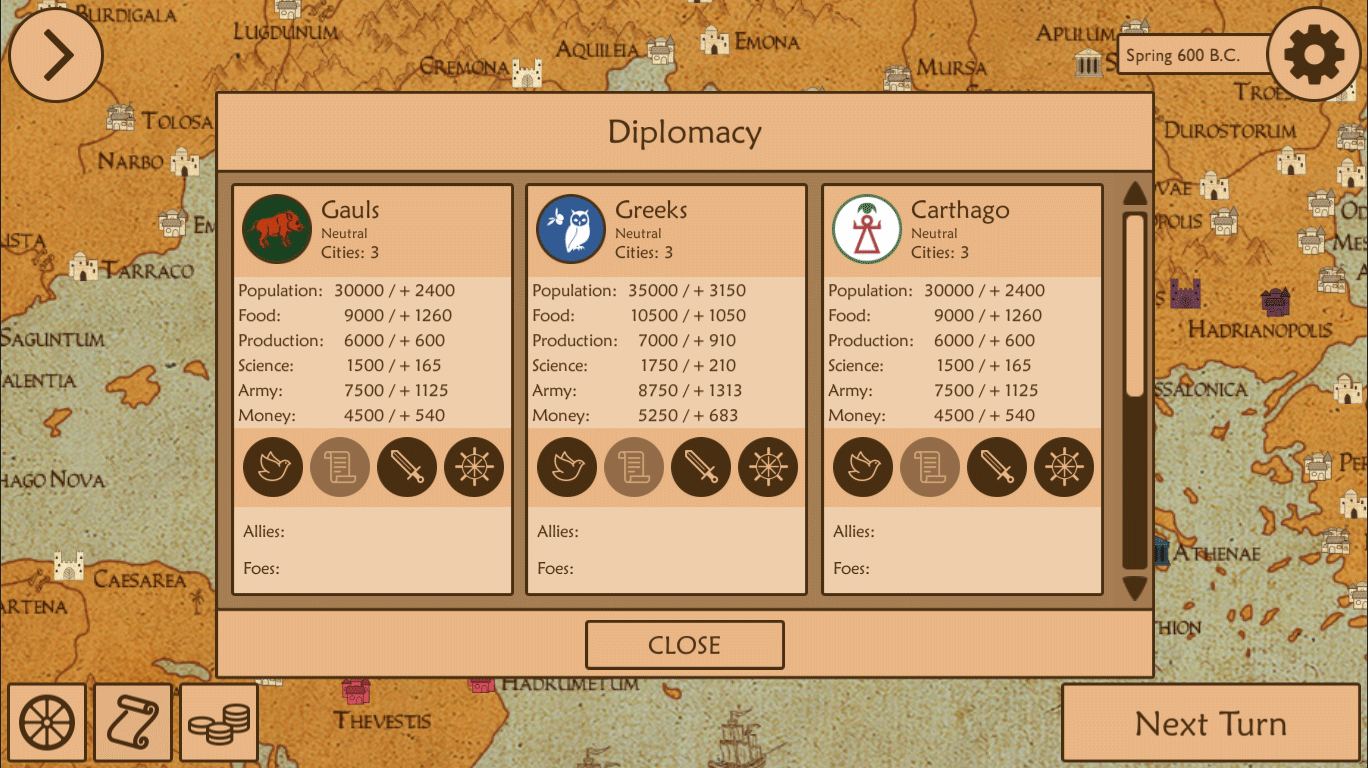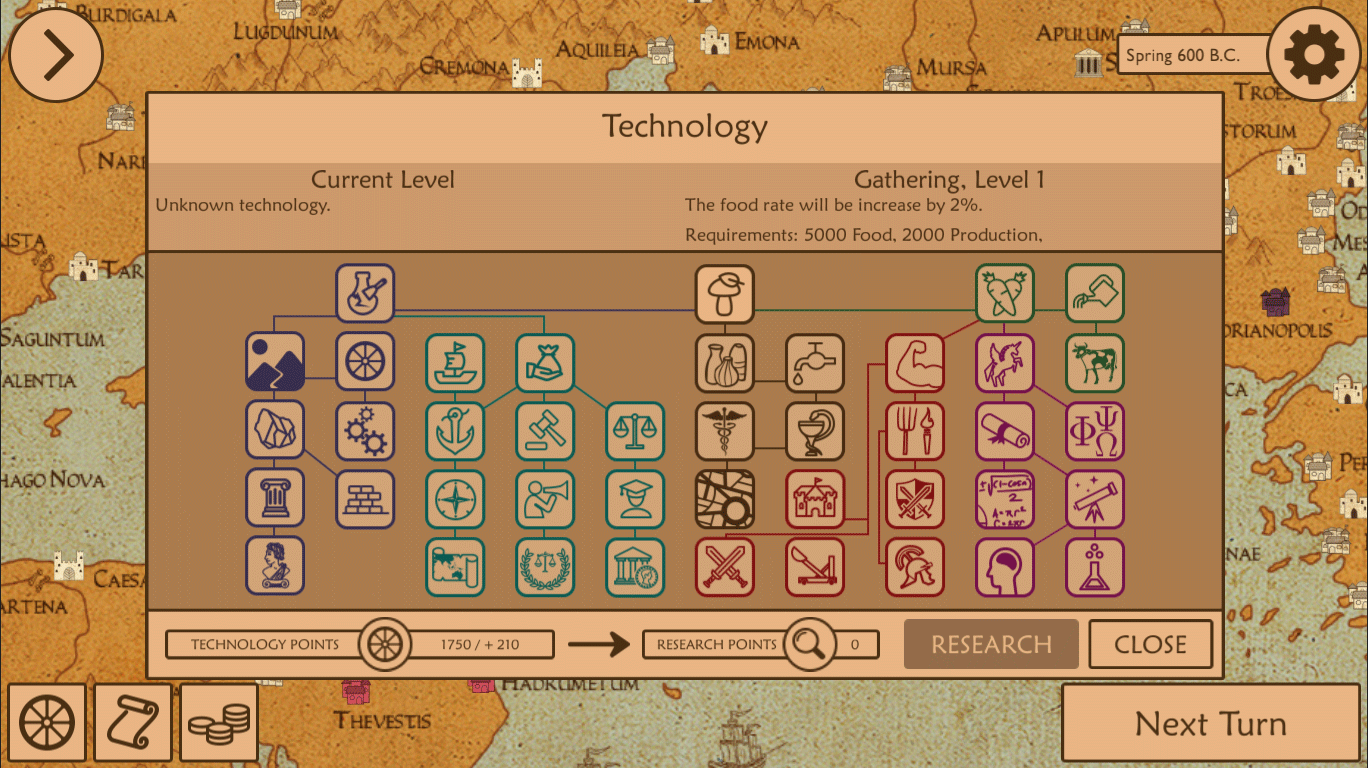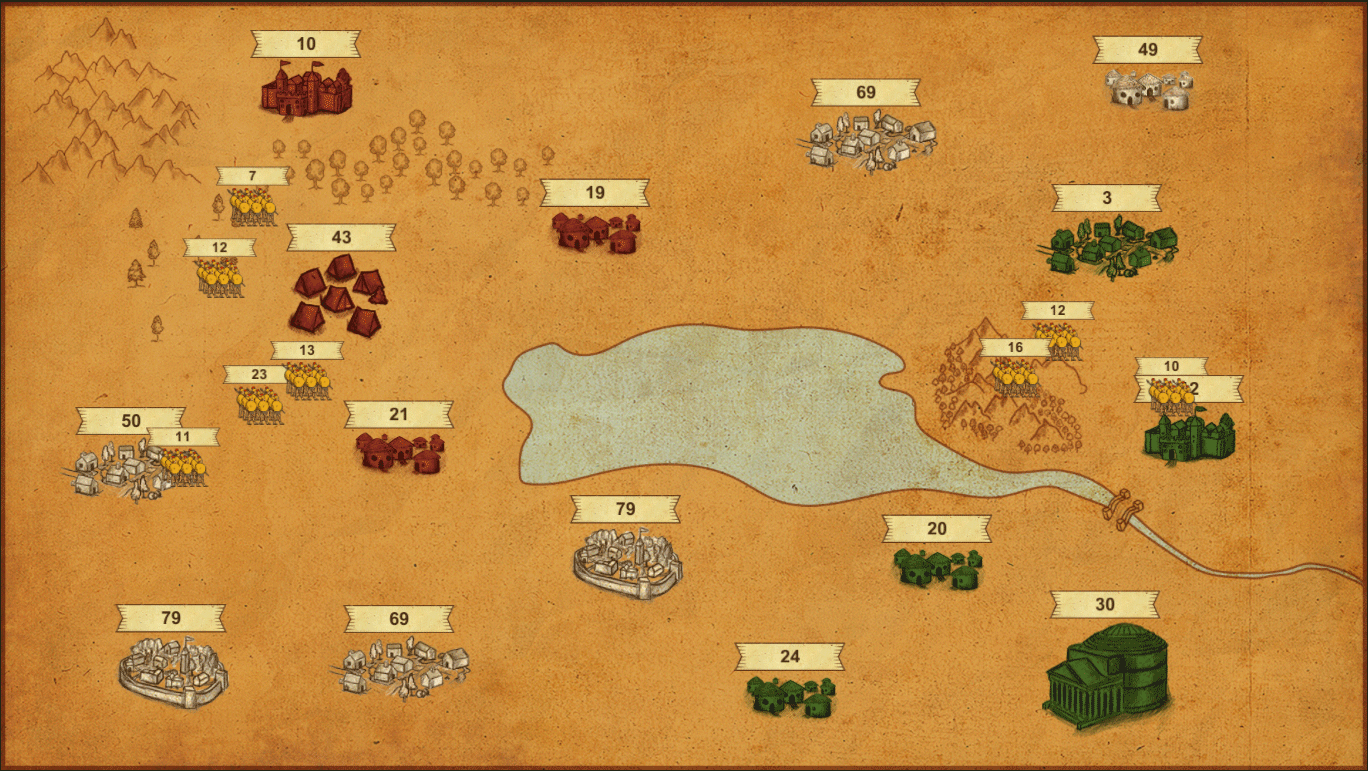 Campaign Features:
Unite Italy and Greece
Conquer the Gual.
Join Hispania.
Subdue Germany.
Suppress Britain.
Smash Carthago.
Seduce Egypt.
Put the East on it's knees.
If you have any questions or submissions, then feel free to send them here: tambourine.company@gmail.com