Hi Guys,
Welcome to the next devlog for the RTS Game "The Last Humans". A long time since the last dev log and many things are done now. Today we finished the Early Access Version of the Game with many new Features, including new Units Buildings and Functionalities like in Game Settings for Audio and Graphics or Save and Load Game. We have also now a Tutorial.
Tutorial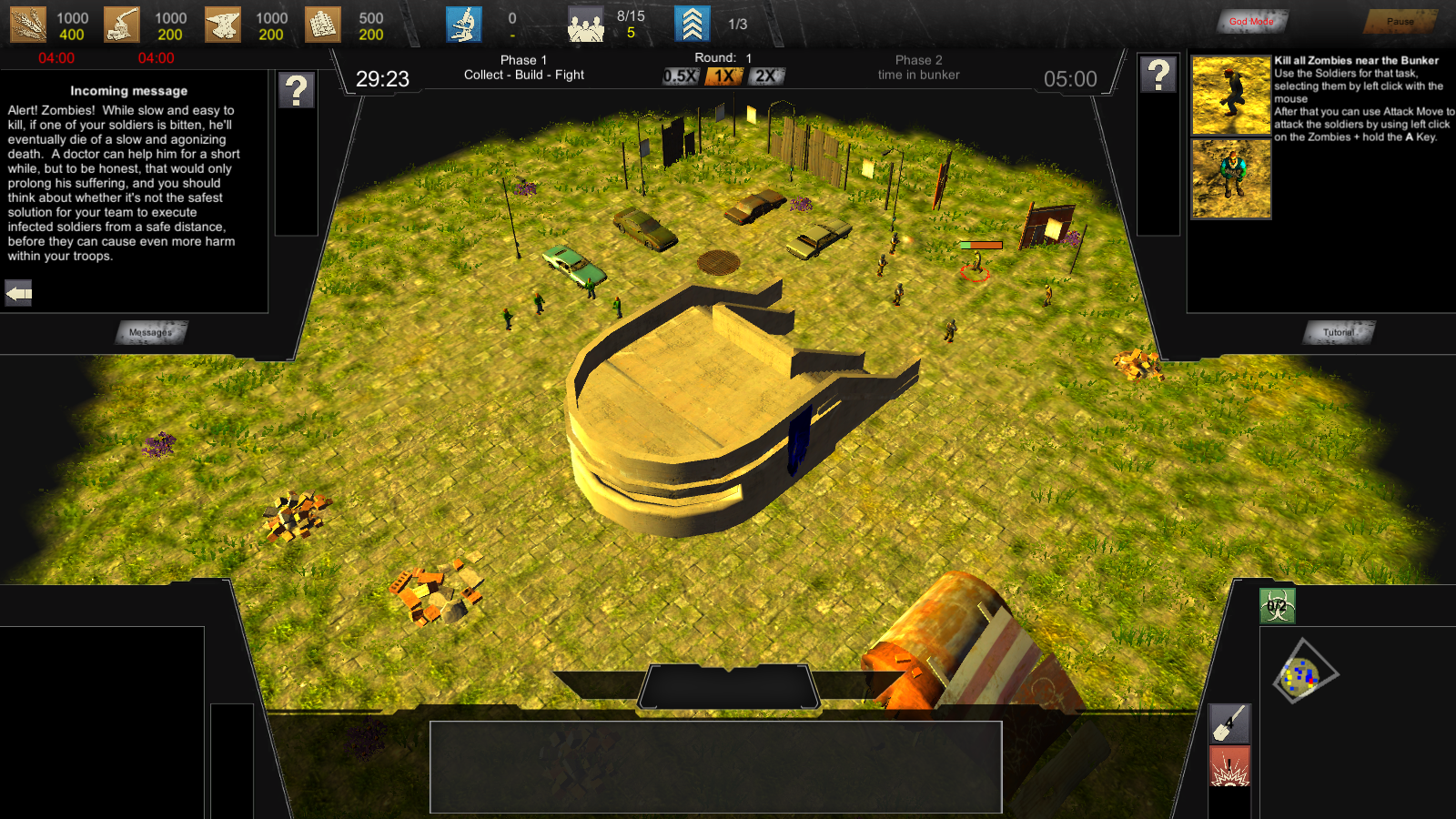 In Game Settings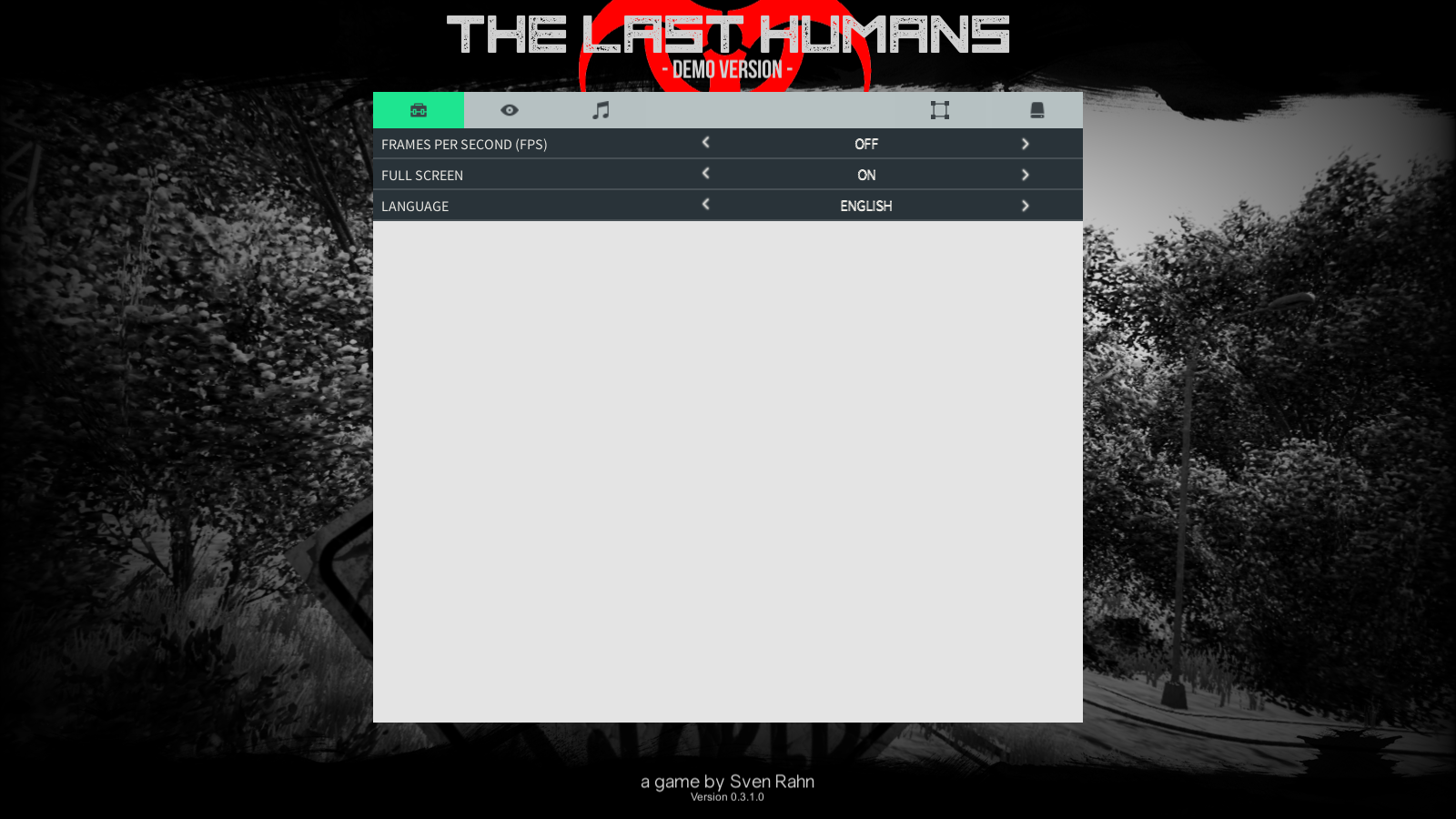 New Units
We have now also Heavy Units like Tanks and APCs. Also in this version, the first Flyable Units is included. It is a small drone, which can be used to explore the map very fast.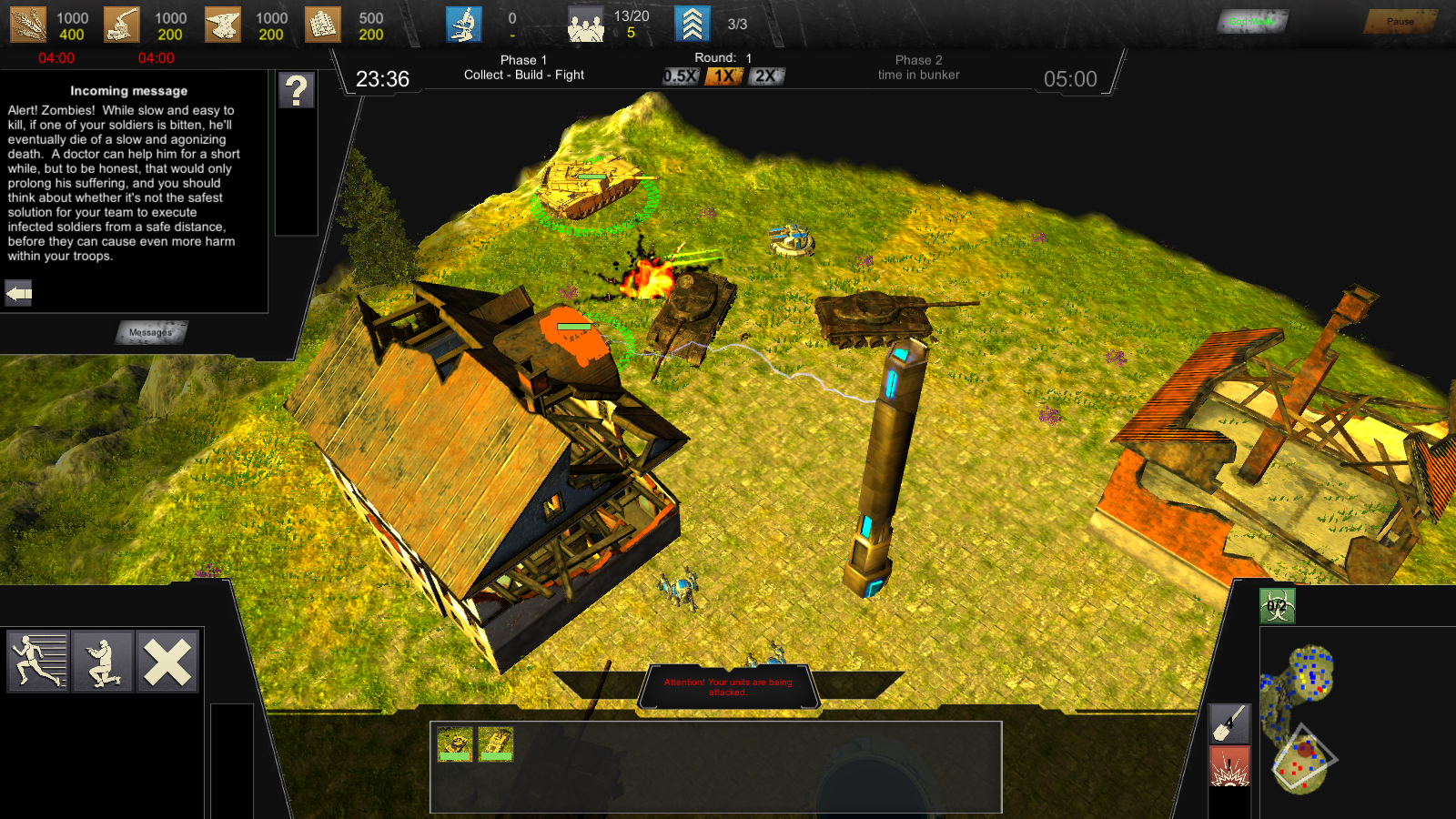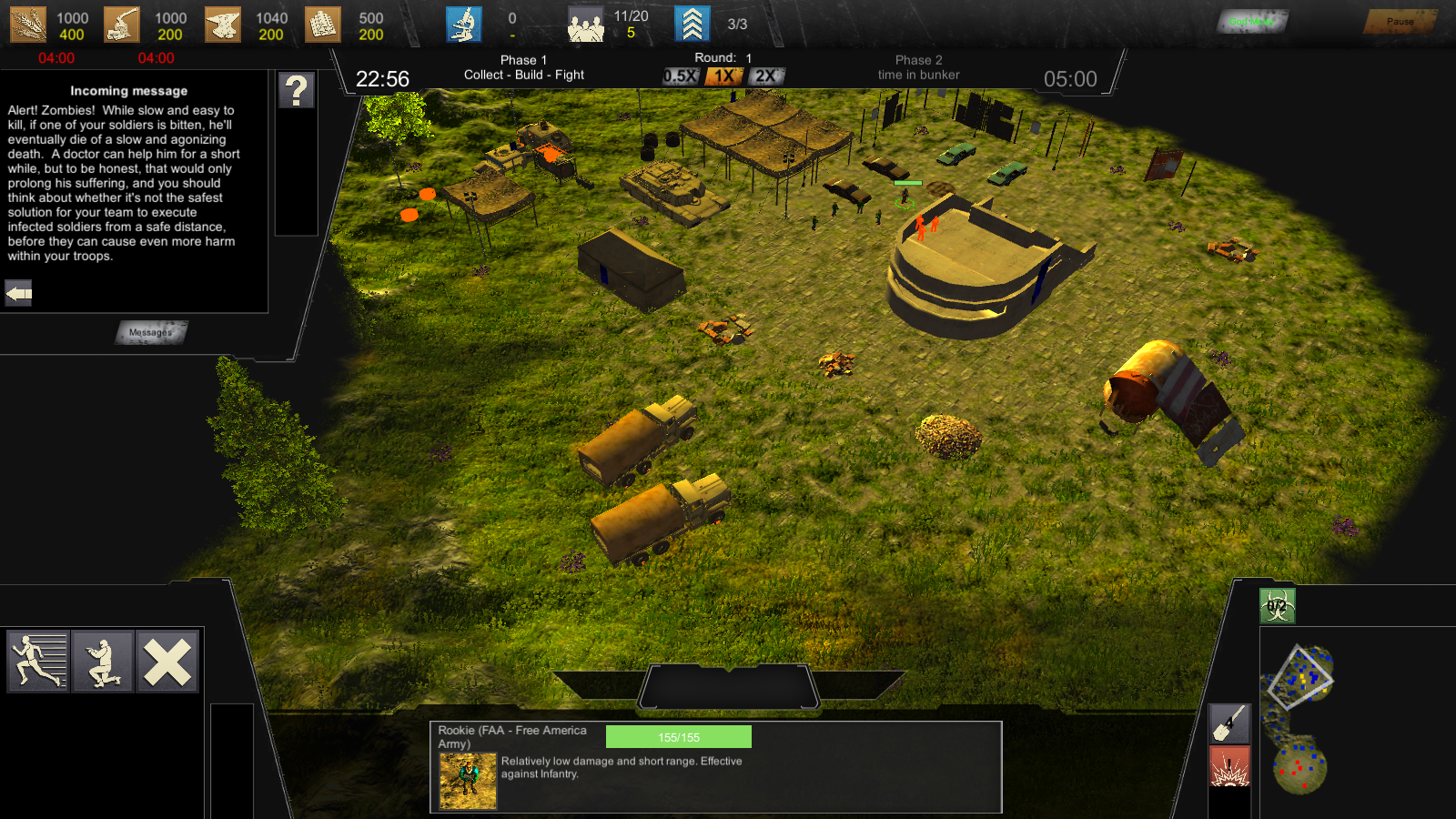 Also The Aliens now have new Units and Buildings like Drones, Gun Towers and Teleporters to defend their Alien Tower.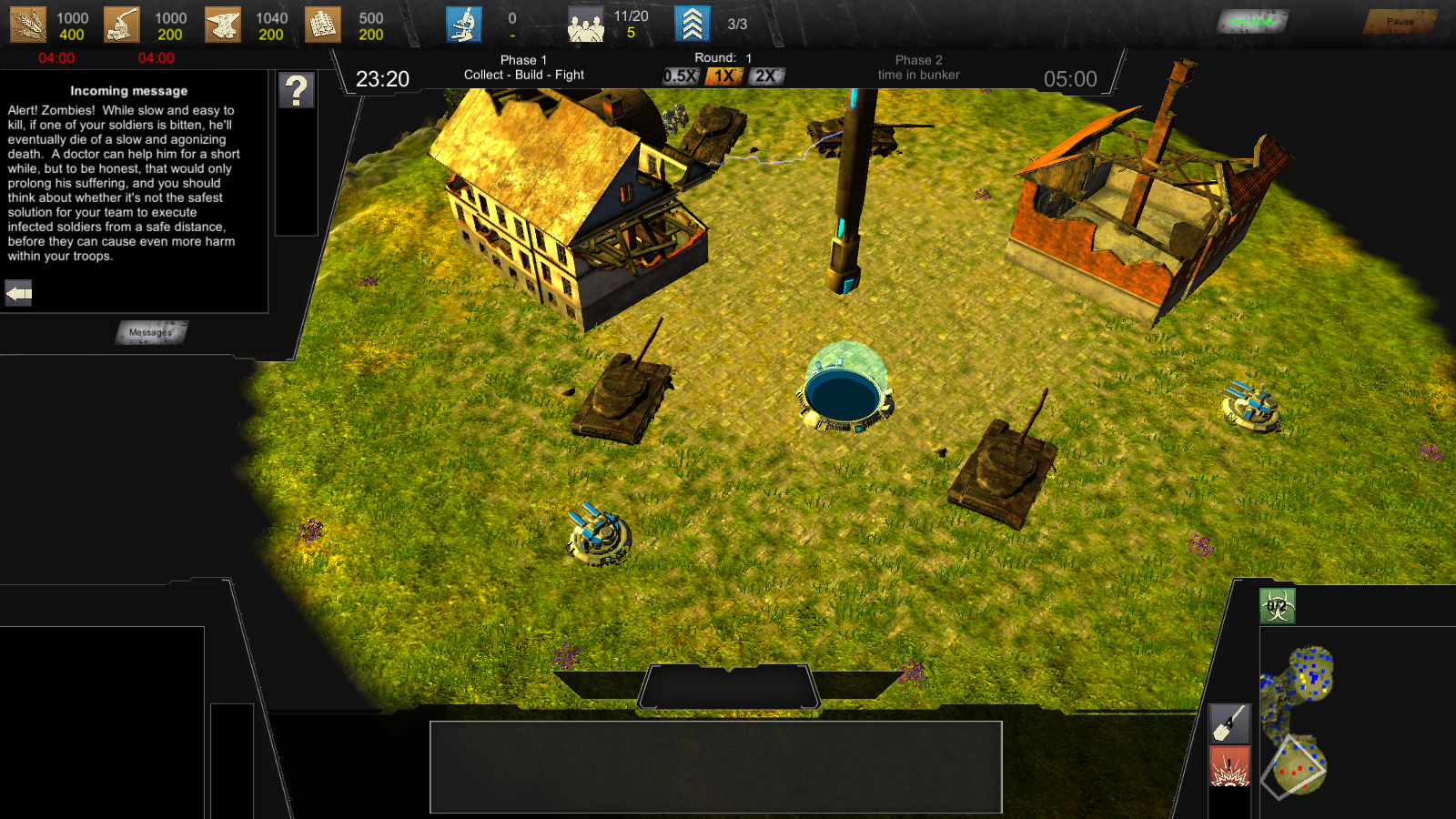 We have also done an Update of the UI that the Gameplay is more integrated in it. Now you see that the game is spitted in Rounds with different Phases.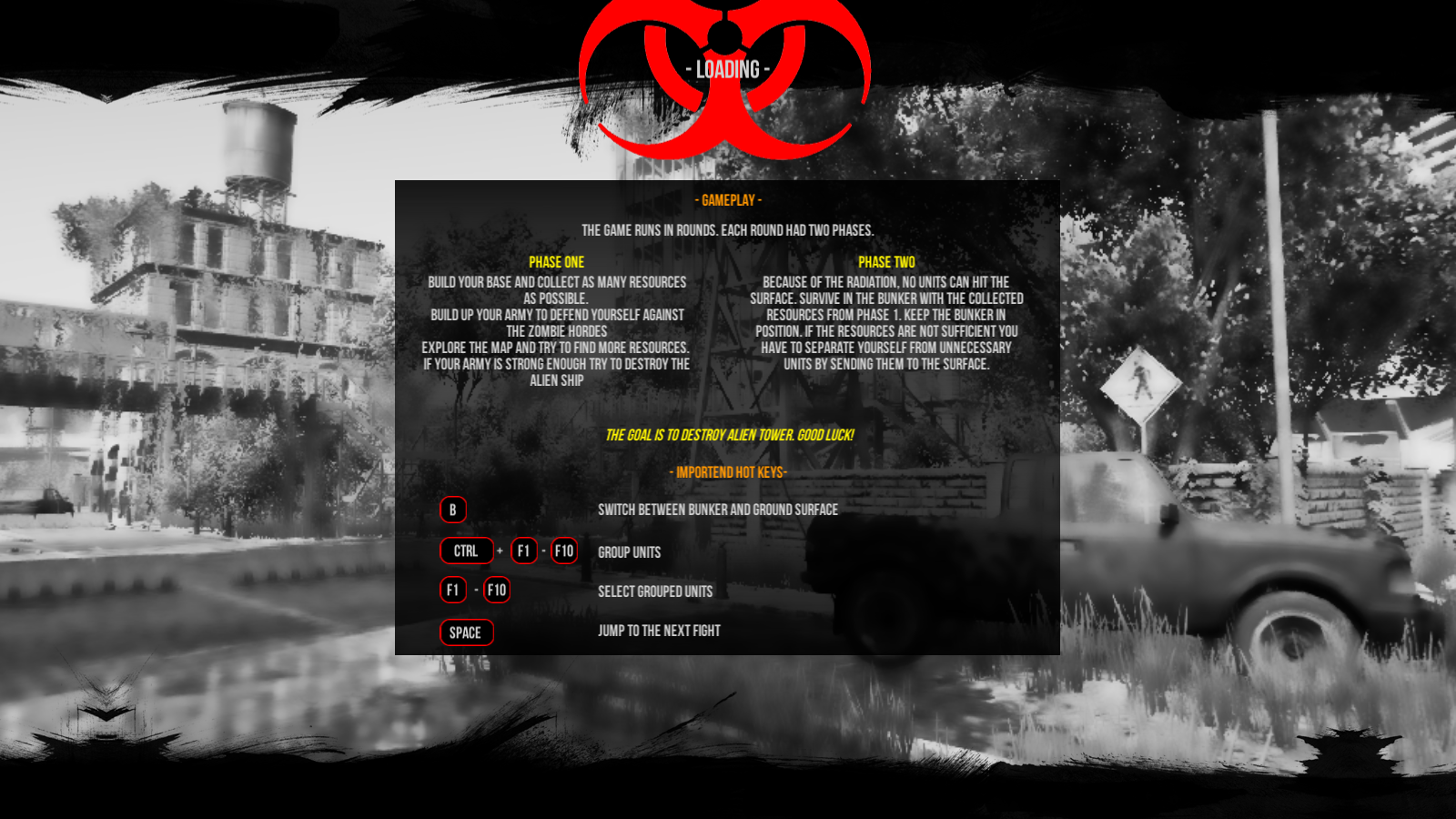 We have also update the Camera and fix a lot of bugs. Now you can also zoom in nicely.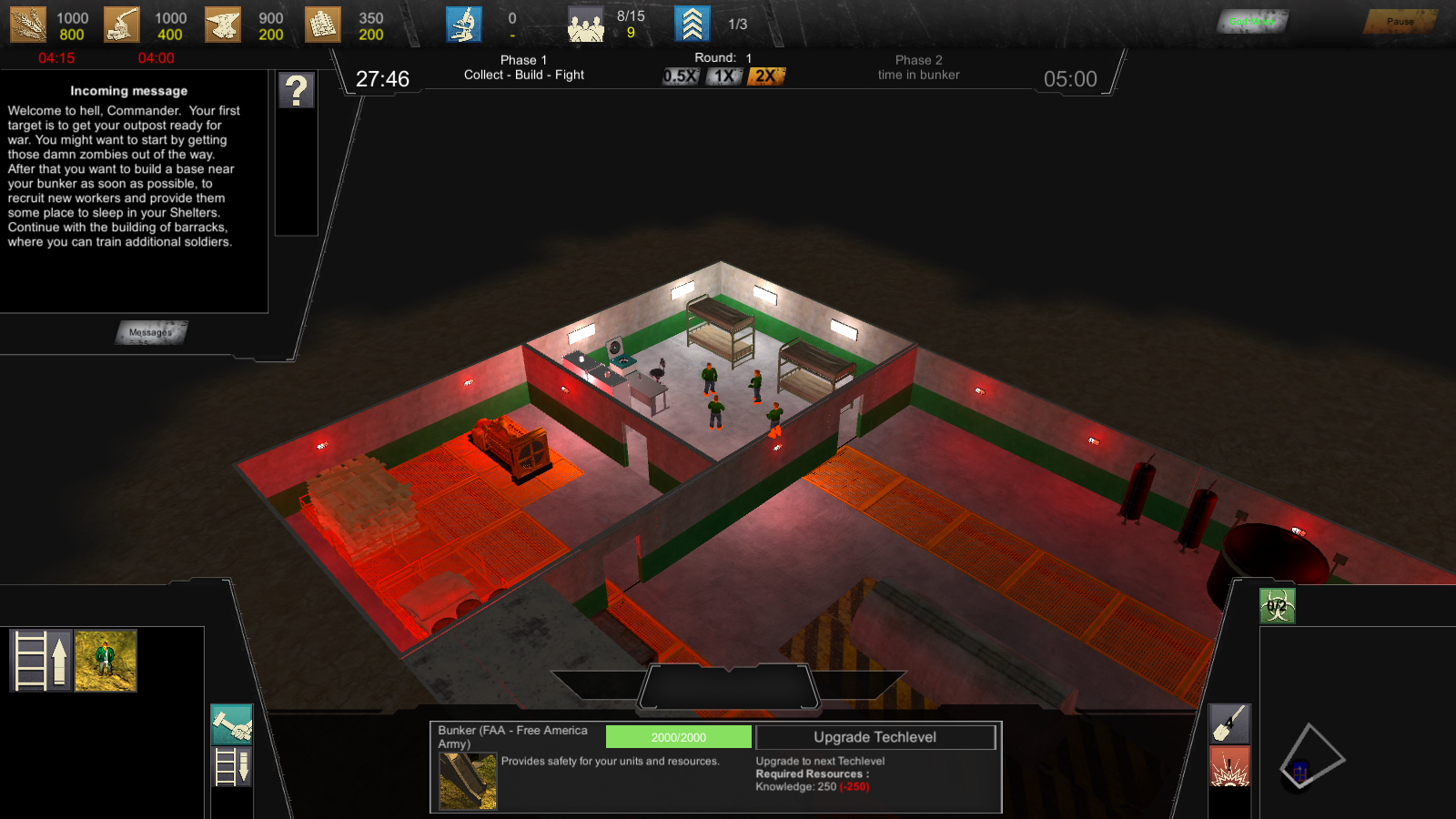 Whats Next
The Nexts steps are that we create new Updates with Bug fixes and some new Content like new Buildings and Units for the Aliens and Humans. Also more Map Sizes should be available.
The Next big thing is that also the Alien Race can be played. If this big task is finished, we planned also to add a Multiplayer Mode (Alien Race vs Human Race)
We are happy about all Kind of Feedback. You can use the Comments here for that or our brand new Discord Channel.
Thanks allot.
So have a lot of fun with the Current Version of the Game which Includes the follow Features:
Total List of Implemented Features of the current Version:
Real-Time-Strategy with "rogue-like"/"rogue-lite"-elements
procedurally generated maps
endless-mode
day-/night-circle
3 tech-level – 12 buildings – 11 units
game speed adjustable (0,5×, 1×, 2×)
one map type / size
3 Difficulty
Save / Load Game