---
Hey everyone!
It has been a while since this project page has gotten an article so I think it's time to really show what's going on with the project.
During the past few months I have been losing hope in the past project, not completely but I definitely had to change how I was doing things. So far, REbound has been doing amazing, development is going smoothly and everything from a trailer to contest entries have been planned.
What happened?
REbound: The Last Call had a few past titles and actually had a team at one point; the titles were Fate of Glocken & Cyber Online. The projects were very similar to the current concept of the game, but they followed a realistic artstyle, which made things a bit too difficult for the team and myself.
Currently I am working on my own (and I enjoy working on my own, allows me to focus on just development rather than leading a team), and I have chosen to change the artstyle to a voxel/low-poly artstyle. The reasoning for this? Well, it speeds up development, the programs I use just makes the process 5x faster.
The concept is still the same as it was in Cyber Online; an open-world FPSRPG with full PvP, etc. but a few things will be changed for early access, etc. That information is to come soon, most likely during the Kickstarter/trailer release.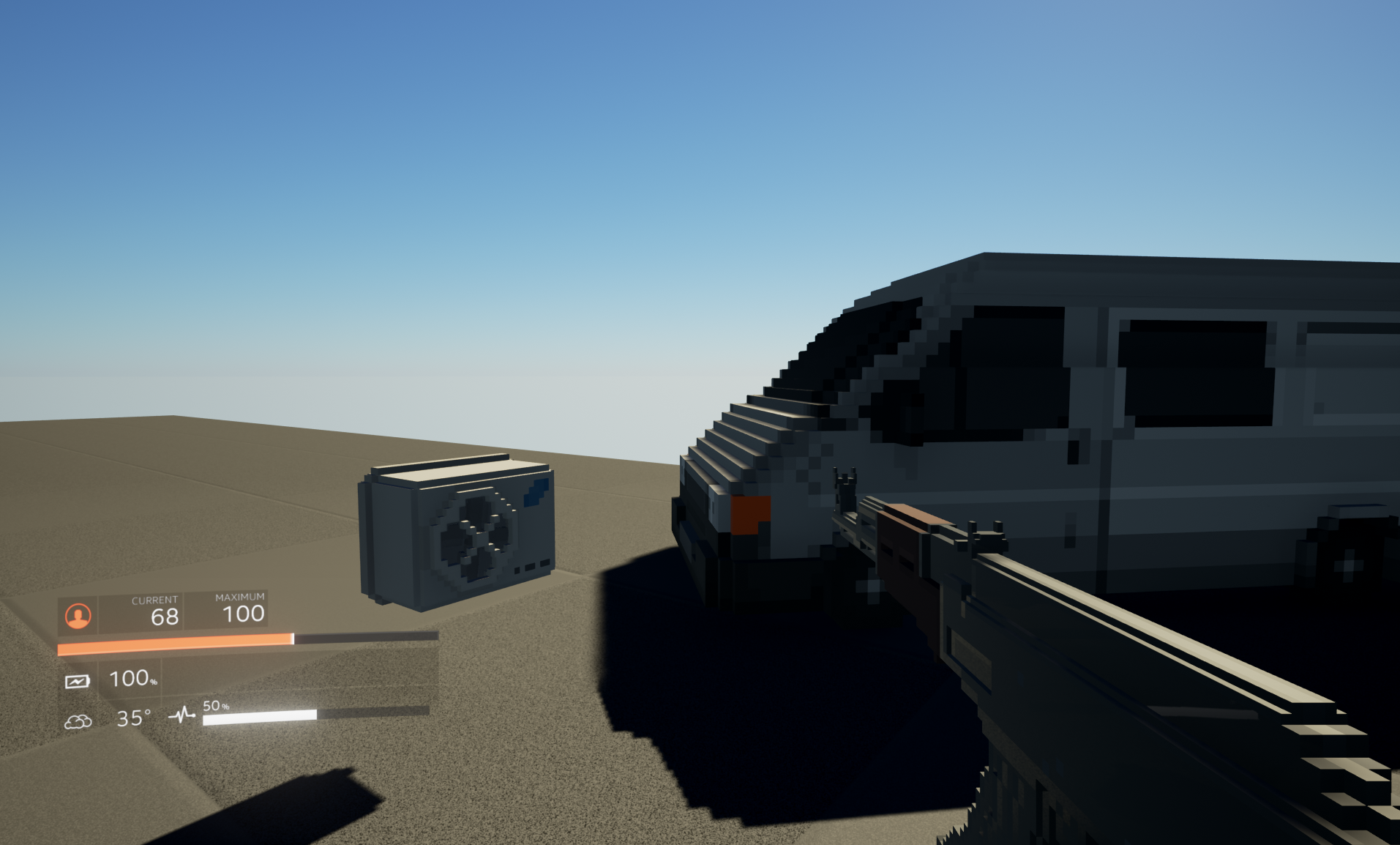 REbound will take all of the features of both past titles such as survival mechanics, some parkour mechanics, skills, and much more. I really hope this will pan out, and currently I am seeing it going well, the change of artstyle allows me to quickly create assets and work on things in the engine with ease.
REbound: The Last Call is planned to have a trailer this Late 2016.