As with most experiences, it's about the journey and not the destination. Our game developed and improved over the years. One of the driving forces of the team was the test and feedback driven game development we pursued very early on.
In the image below you can see how our game developed from concept to the internal Beta we have today.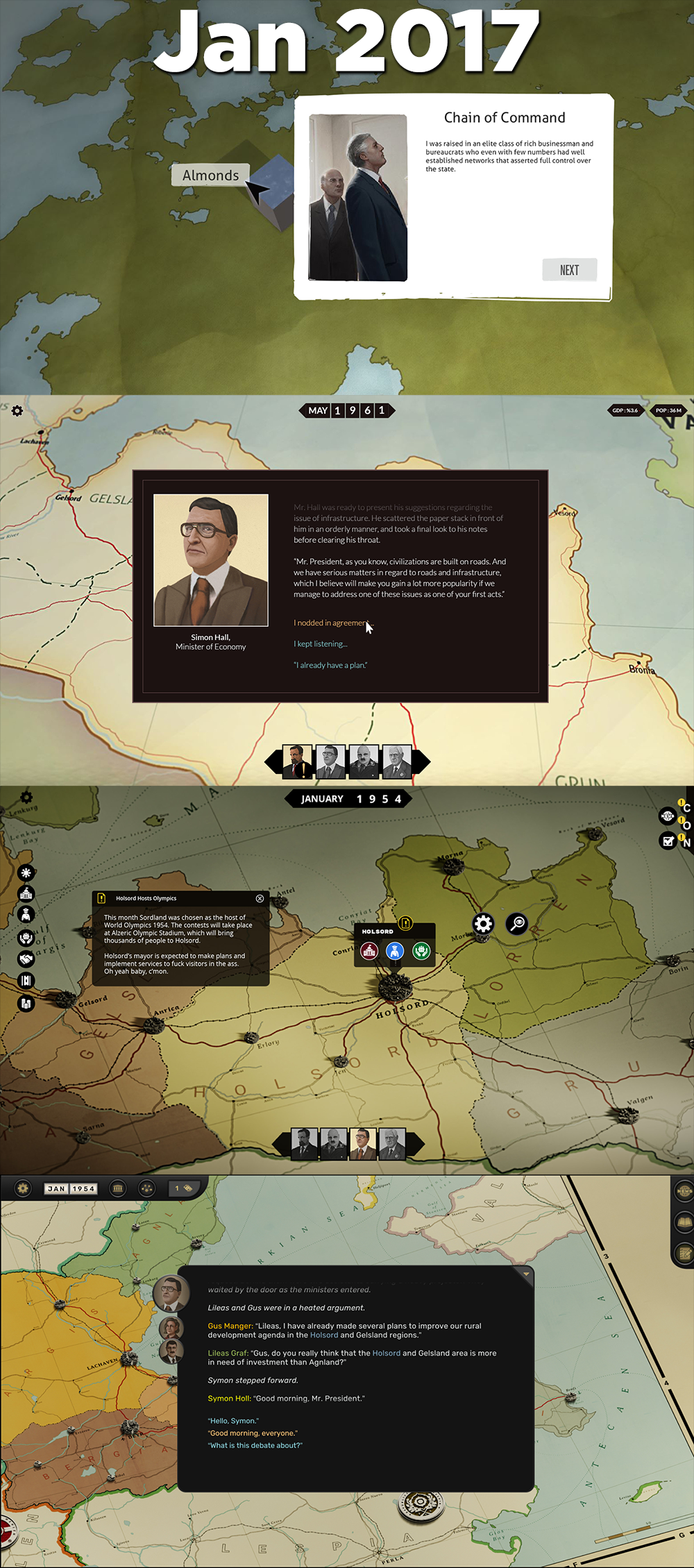 Even before release Suzerain has been played by more than fifty individuals who each with their honest opinion contributed to the development as external opinions became a part of internal discussions.
We would like to thank our two most dedicated testers, Sol Rien (Twitter.com) and Max Muehlen who were extraordinarily helpful.
#suzerain #gamedev #indiedev #progress #journey #playfulmedia#entertainment #politics #unity3d #UI #UX