What's New this Month?

I've been continuing my push to get more final artwork in the game, and spent time finishing up the introduction level. This is the third iteration and it's better than ever. With the artwork, puzzles, and dialogue in place it's starting to feel like a real world.
Artwork

Aside from the design of two new puzzles for the introduction level, almost the entire month was spent drawing artwork. This has paid off, with a huge 425 hand-drawn images, written dialogue, and the puzzles coming together to form the tutorial level.
One of the biggest and most important challenges this month was filling in the gaps to create that finished level. I implemented a lot of small miscellaneous elements, such as the animation of inter-locking cogs, and the are-you-sure-you-want-to-cancel prompt needed for two player puzzles so that one player can't accidentally (or purposefully) discard all the work.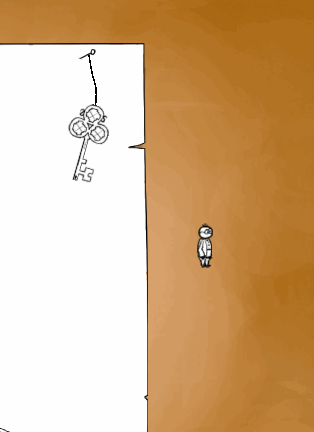 Tales from the Version Control logs:

Sep 10
Made changes to character behaviours to support multitasking. Changed the speech bubble to use the in-built UI system.
Sep 14
The best type of co-op game is one where you can stab your friend in the back.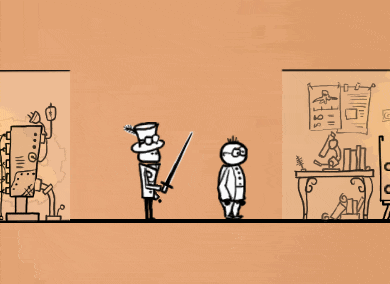 Sep 15
Floating.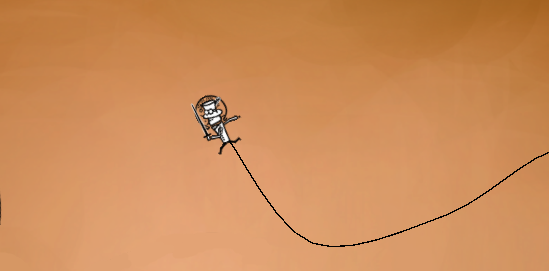 Sep 20
I'm finally drawing some artwork for the tutorial level! Here's a quick tease.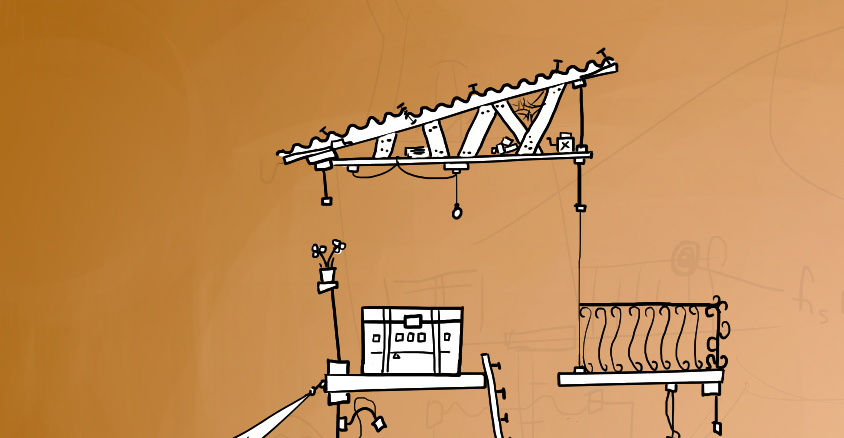 Sep 21
More artwork! New house. Chest puzzle. Flight plan puzzle.
Sep 28
Fixing the way snapping objects work to be more intuitive and less buggy! Working on the map puzzle.
Oct 3
Even with no gameplay function, interactive objects and details really add to the world.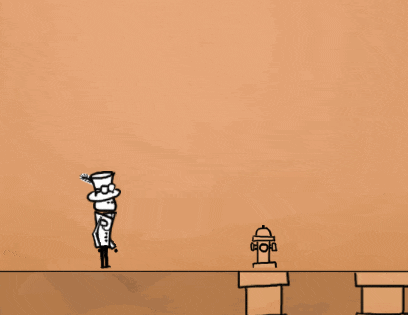 Oct 7
Artwork for the remaining elements. Added leaves, drips, tree animation. Elevator puzzle now works but the camera is locked and everything vanishes offscreen. Implemented the
gate lock puzzle. Changed numbers to symbols.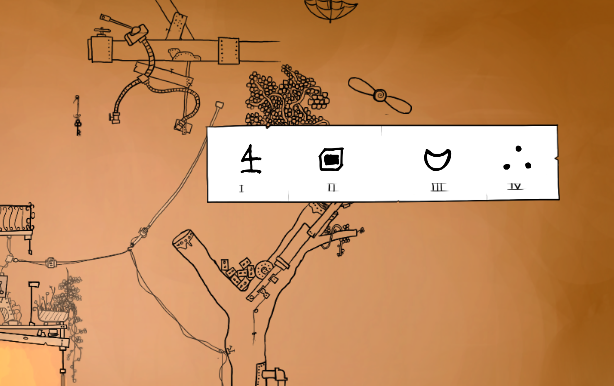 Oct 12
Wrote better tools for creating dialogue. Wrote all the introduction dialogue. Updated cursor artwork to high-res versions. Newspaper now supports linebreaks. Finished game logic for introduction level. New graphics for are-you-sure dialogue. Fixed the camera movement for the elevator.
Oct 14
Quick test to make sure that metrics are still working. They are, but "Useable" isn't a particularly useful name.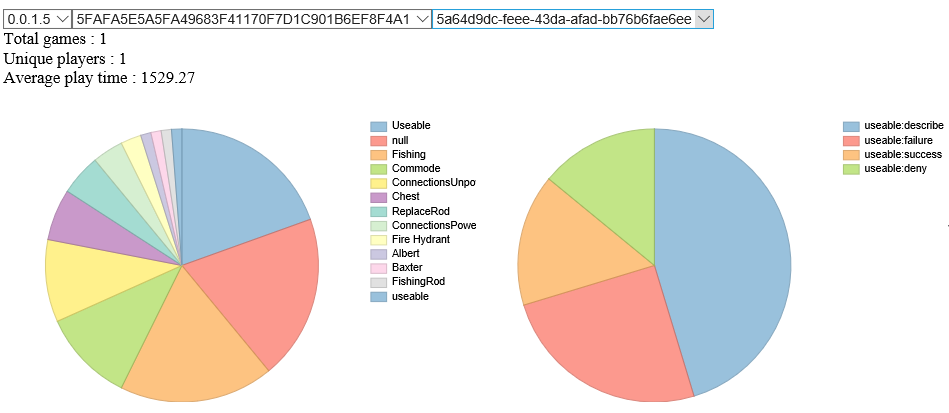 Until Next Time

I'll be play-testing the introduction level and starting to work on artwork for the ship puzzles. 39 Days to Mars is drifting in and out of a playable state, and it's still pretty rough, but if you're interested in giving your feedback or helping me to test it out, get in touch!
Don't forget you can follow @philipbuchanan on Twitter for more regular updates and development pictures!