I want to tell you about the interface of our game, the history of its development, and show you some of the creatures.
We'd be honoured, if you voted for 'Exit: A Biodelic Adventure' at IndieDB page: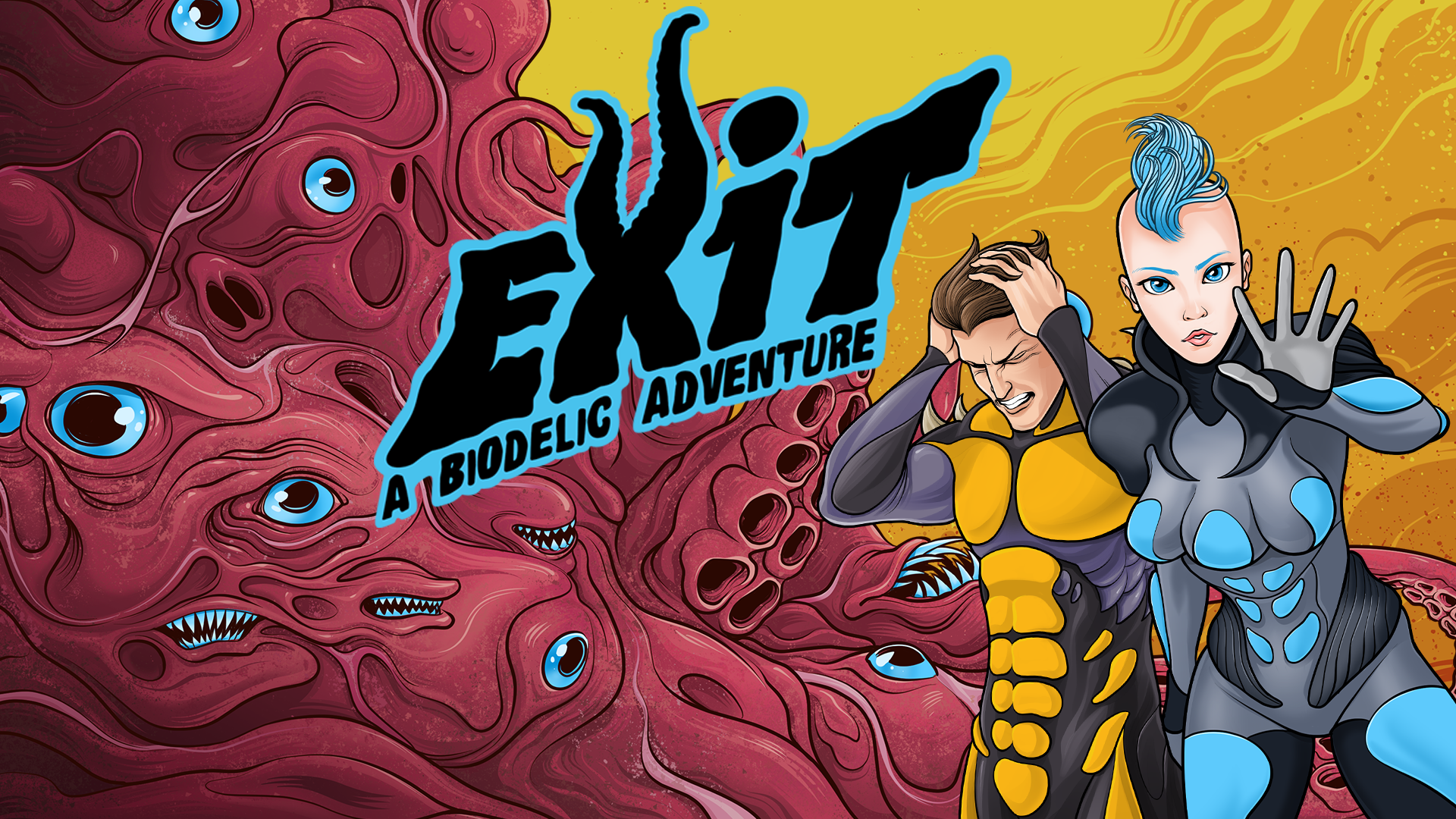 THE INTERFACE
Our game is a classic point'n'click adventure in the spirit of Goblins 3 (one protagonist and different helpers) and Sierra/LucasArts games (different interactions with the world: you can smell, hear, bite, etc). You can act with your natural organs (hand, mouth, ear, nose) and with more exotic, implanted: bioport, reference mollusc, caterpillar-injecta and so on.
Cursors
An experimental menu for choosing cursors-biointerfaces:
Hand - main cursor, used for picking up things, operating all biomachinery and using items.

Reference Mollusc - portable encyclopedia, stores a brief description of every biopunk parafernalia.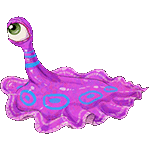 Bioport - special implanted organ to take in insecampuls, connect to living machines using umlibical cords, etc.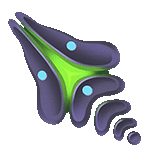 Mouth - eating, drinking, biting, sometimes talking, maybe kissing!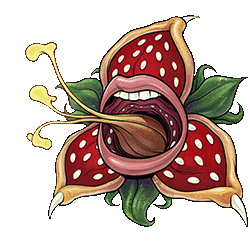 Nose - used not only for smelling things and sniffing stuff, but for recalling memories through different scents.

Ear - good old-fashioned listening

Scene loading
This picture shows up when game level is being loaded.
The larvae yin-yang represents the duality of youth, describing how they are always hungry.
Uroboric wait cursor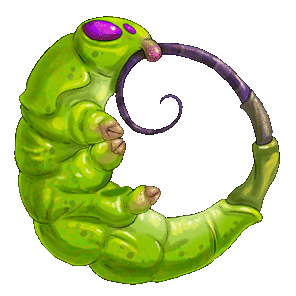 It's a classic waiting cursor. When you see it, you should wait for ending of a cutscene or click to move on in the dialog
Timers
Some things in our biopunk adventure game should be done in a certain amount of time, which is being measured by this clock. They count down time for such actions, but without any fatal consequences. The biochemical clocks are ticking!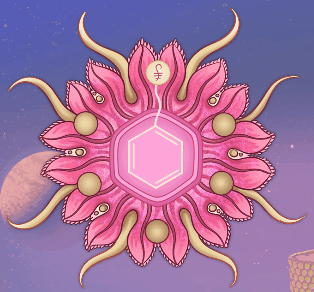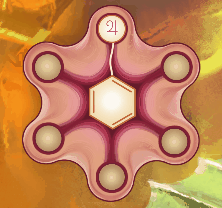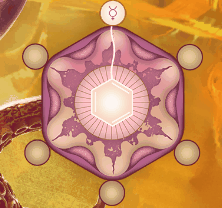 Game progress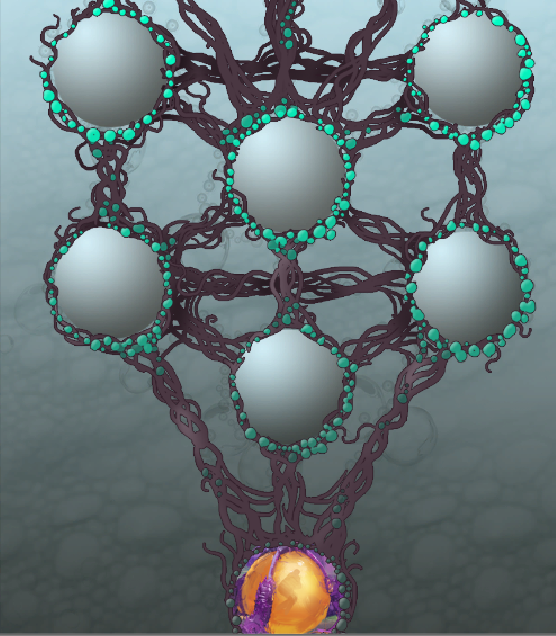 When you finish the level, you can view your progress on this map.
HISTORY OF CREATION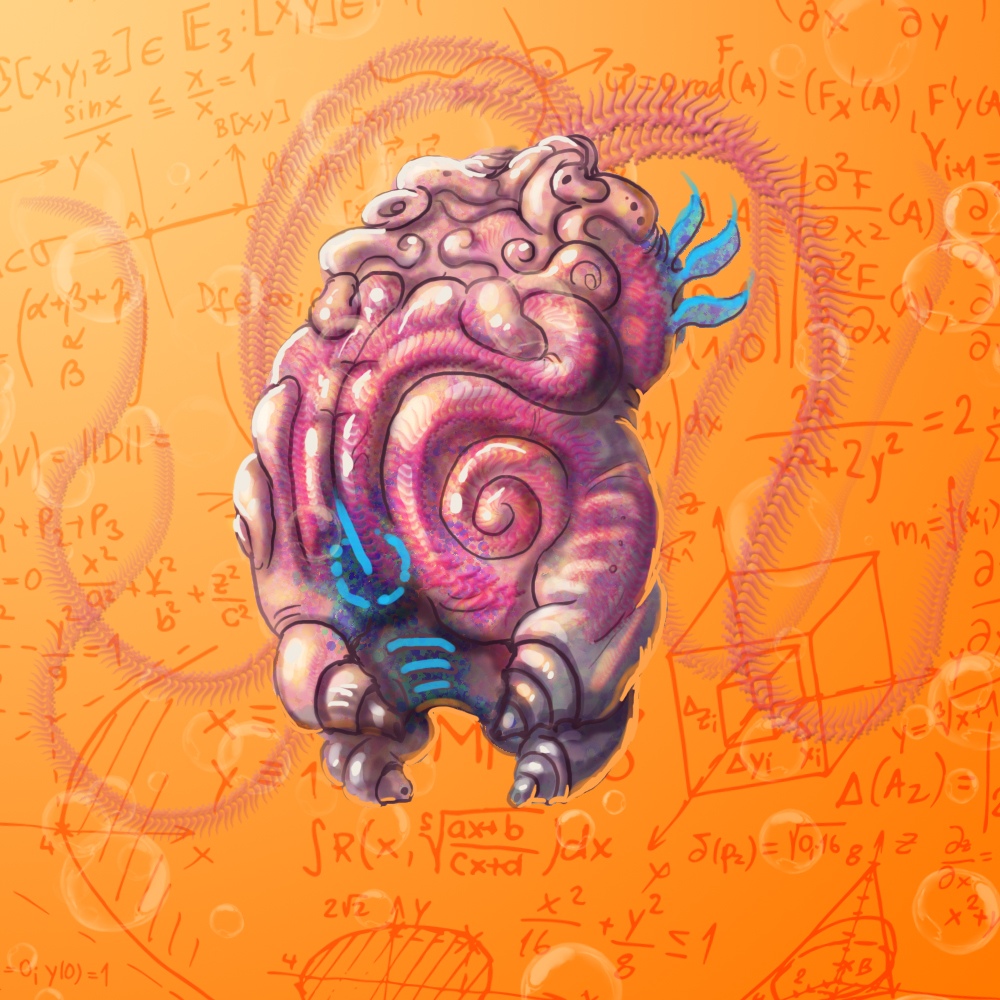 I've been a big fan of sci-fi since childhood. The books of Ray Bradbury, Robert Sheckley, Strugatsky brothers were my favourite. Then I discovered Stanislav Lem, cyberpunk, and the movies of David Cronenberg, and now I like biopunk very much! It's a science-fiction subgenre about biotechnologies in the future. I've tried to find some biopunk games to play, but I've found very little - there were only the classics, like Dark Seed and Vangers. So several years ago I decided to make my own biopunk game - a classic point'n'click adventure.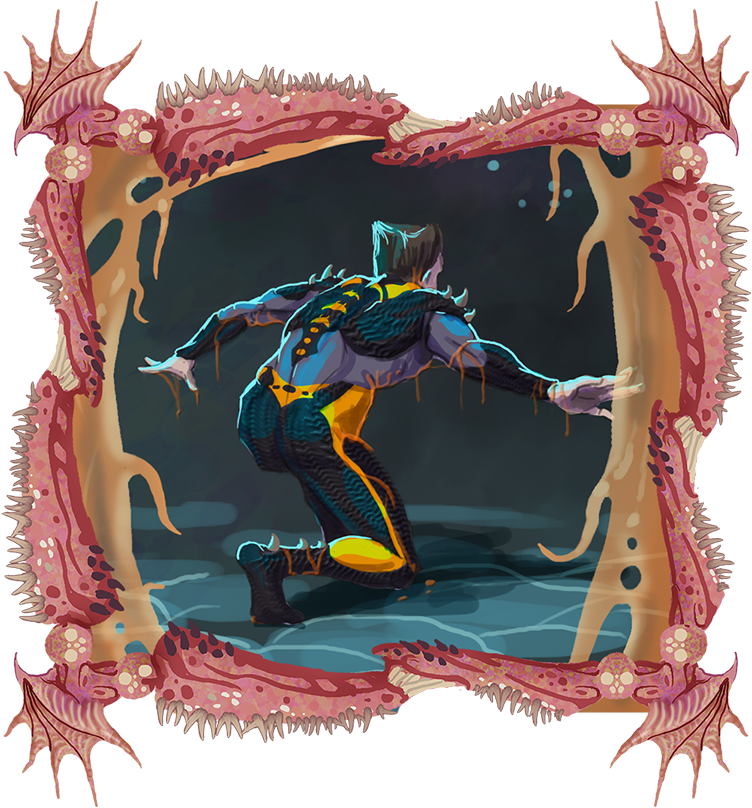 So, I decided to take the viviparous genegrab gun into my own hands! My beacons and signposts: early movies of David Cronenberg ("Videodrome", "Naked Lunch", "eXistenZ"), the books of Stanislav Lem ("Eden", "Observation on the Spot"), Paul Di Philippo ("Ribofunk"), Jeff Vandermeer (Born"), the comics of Charles Burns ("Black Hole", "Last Look"), and the classic Dark Seed and Vangers games.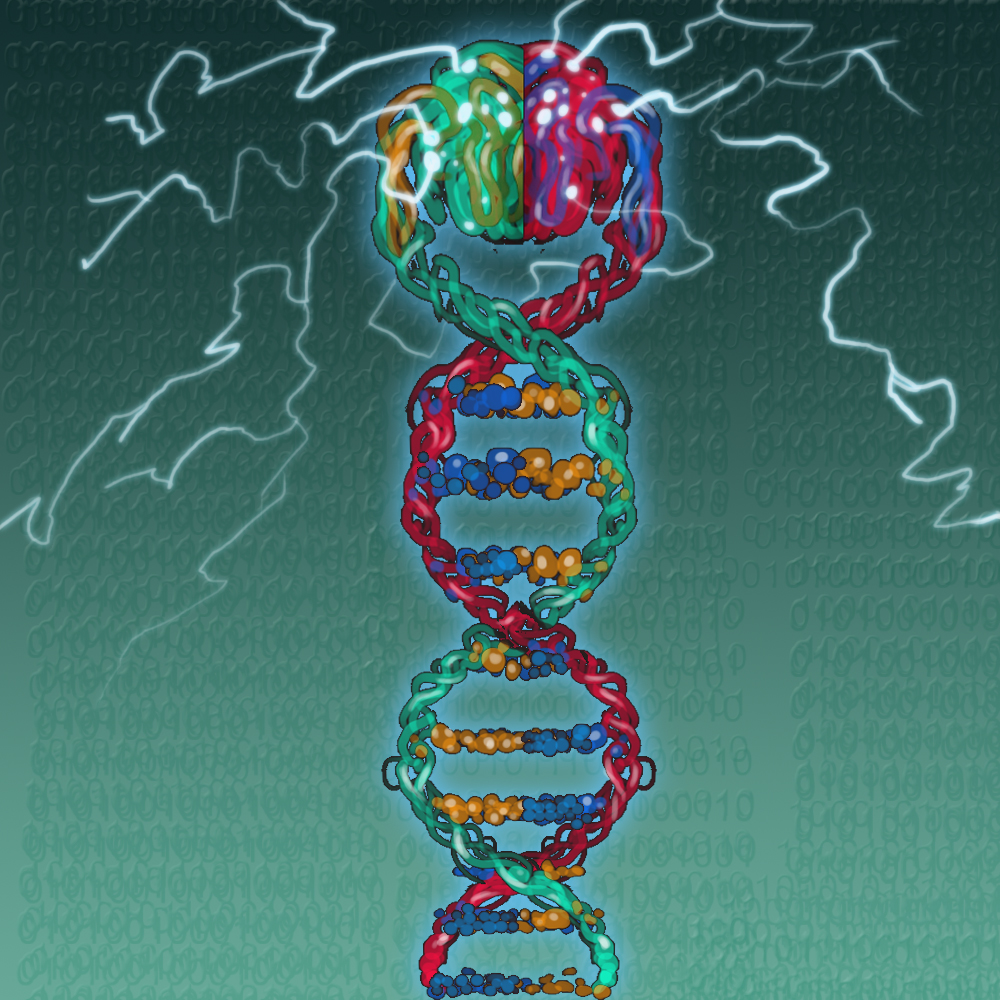 I wanted to show a (quite) welcoming and lively biopunk world, as opposed to cold Gigeresque necromechanics (though I like Giger, of course).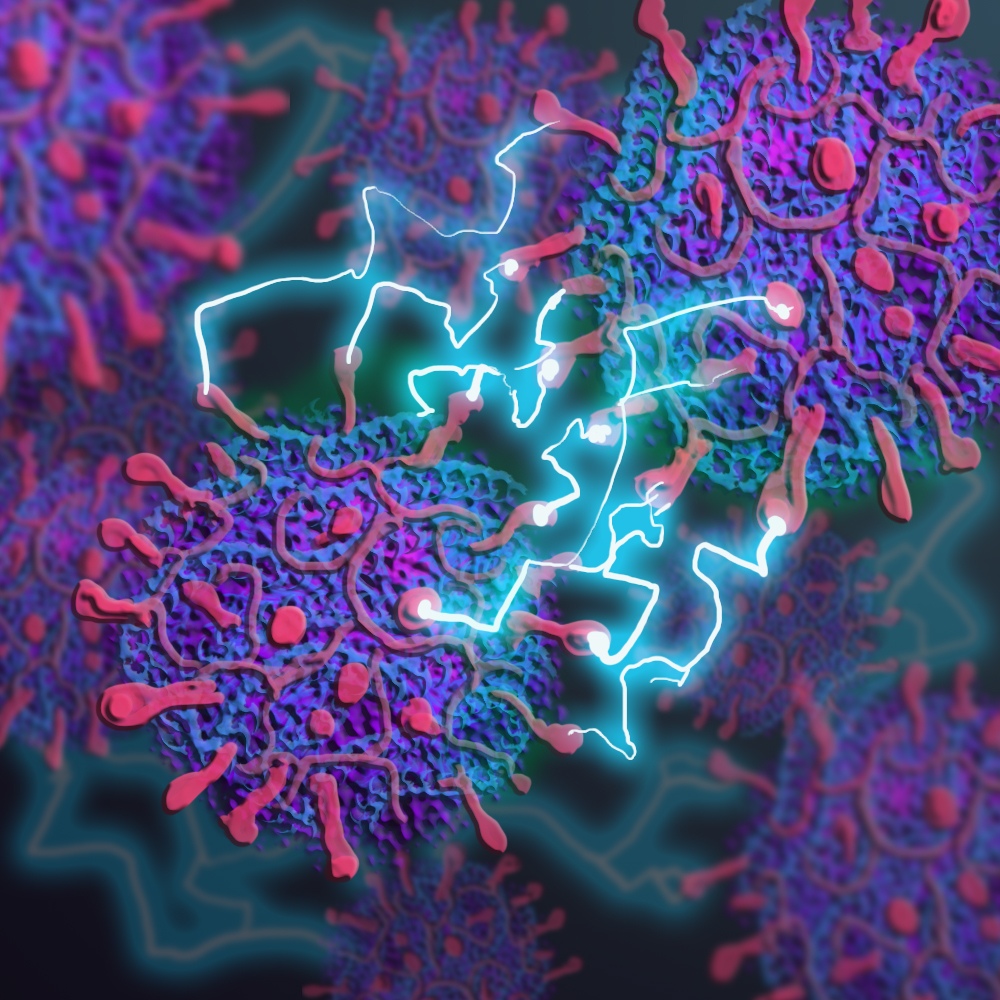 What is 'biodelic'? Nature is so wondrous and varied, beautiful and horrible, that it sometimes seems to be a figment of an altered state of mind. Look at colorful inhabitants of coral reef or photos of a cell under a microscope, at a fungus turning ants into zombies, or at wasps laying their eggs in the bodies of other insects. And if a human entered that world and began to design his own chimeras, or to modify genetic code, it could lead to the most incredible miracles and monsters.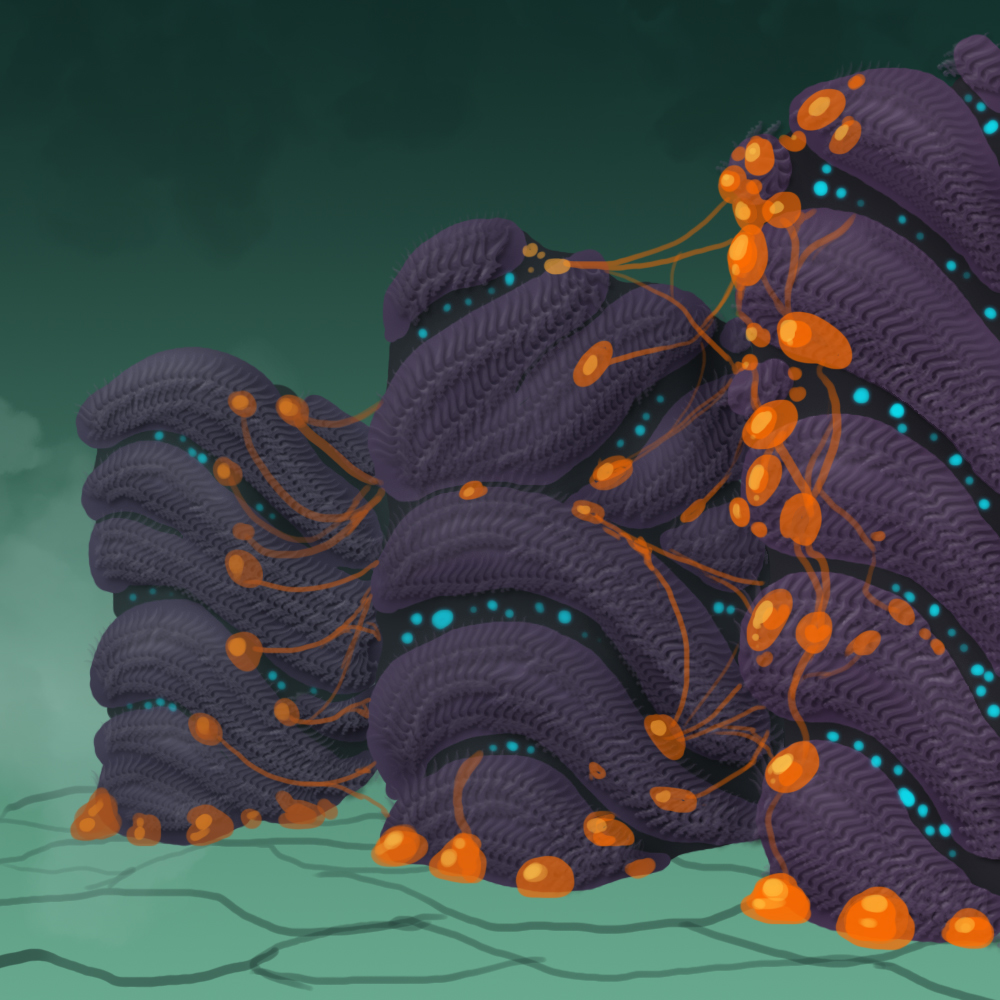 CREATURES
Biopunk world has a lot of different and strange creatures. The world of living technologies literally consists of them! Computers can be fed and cured, biofactories give birth to household utensils, genetically-modified molds can generate virtual realities. We'll show you just some of them.
Insectampules
Insectampuls could bring upgrades for biointerfaces, neurotext messages or unexpected consequences.



Smarthouse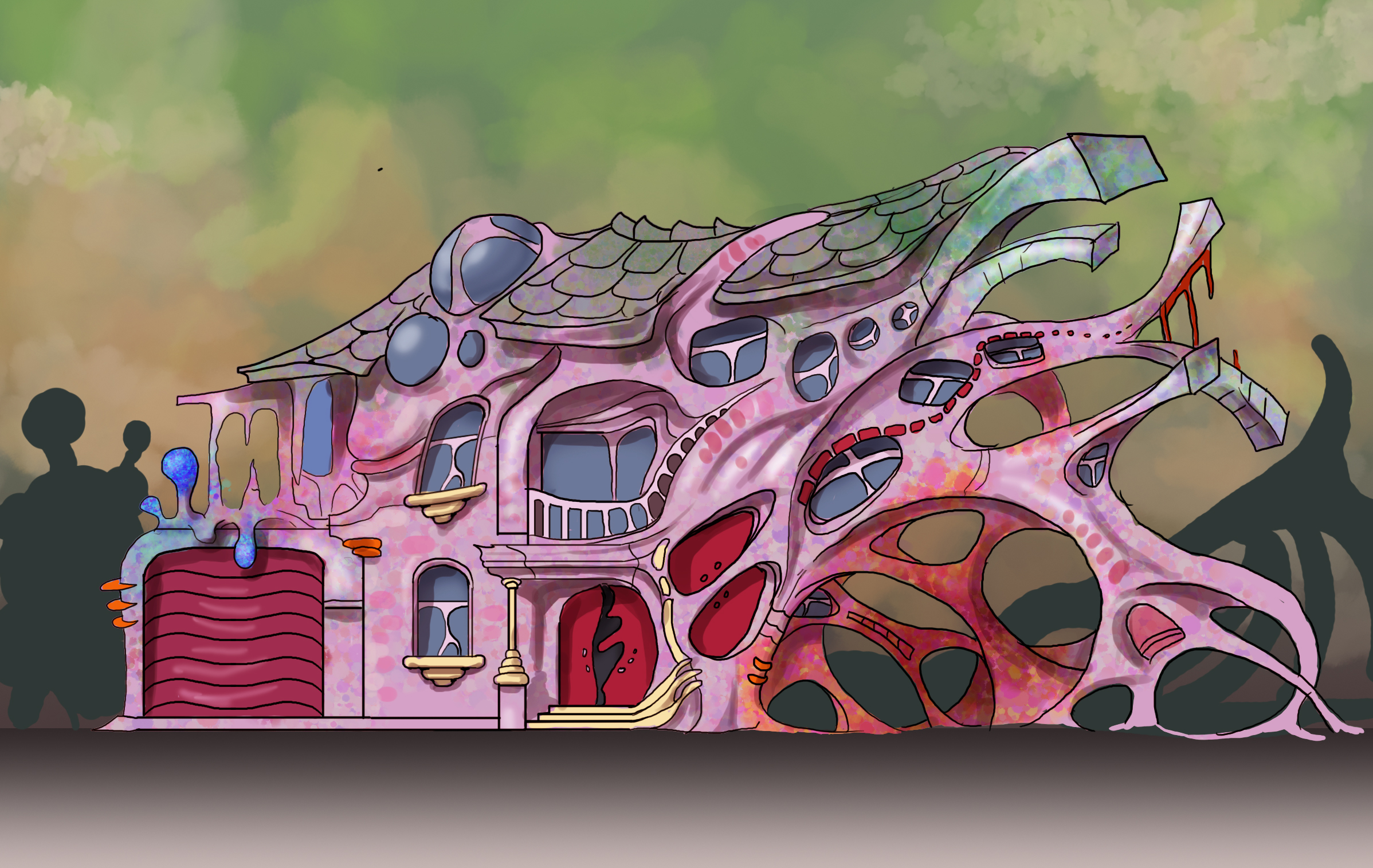 Welcome to the living smart house! It hasn't been very smart since achootecture befell it.
Mutant Insects
Their hormones are used to revitalize human's memories.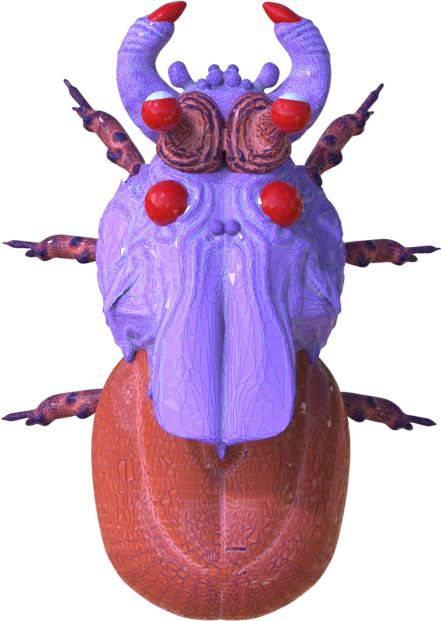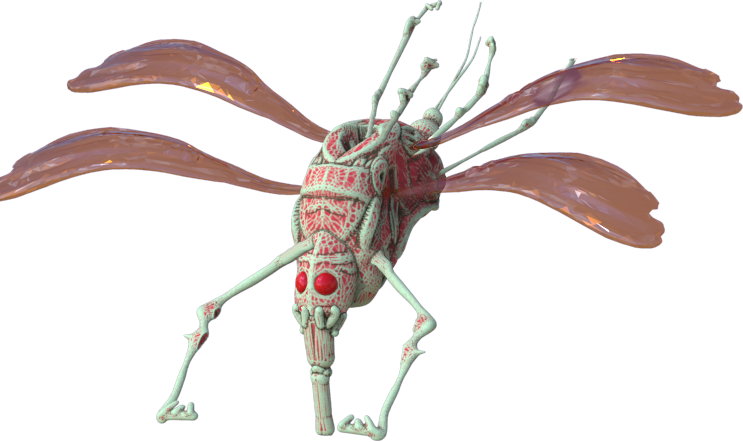 That's all for today! Best of luck and thanks for reading!