The idea of the game is a mixture or blend between the Helicopter game and Super Meat Boy. The goal of the game is simple; Reach the exit while avoiding the hazards.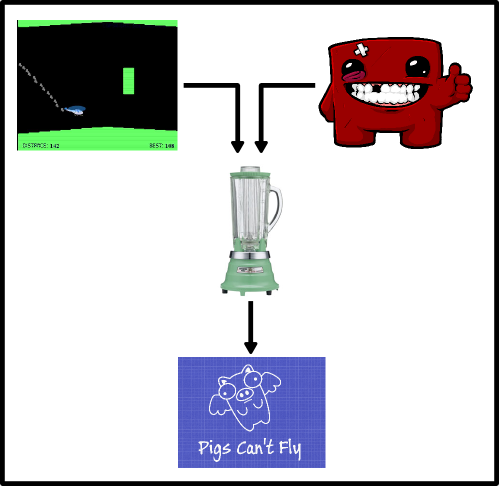 I really liked the idea of this pig with wings flying around a level but because his a pig he can't fly well.
So controlling the pig's flight is both a pain and pleasure because you feel a real sense of skill, and luck, if you reach your goal. Plus it will look funny seeing this pig bouncing mid-air try the fly.
Because I thought an infinite runner would not suit the game I decided to make the game level based like Super Meat Boy. This way the game can be frustrating without the player starting from square one every try. This is to give the player a feeling of progression and mastery as the levels get harder with time.