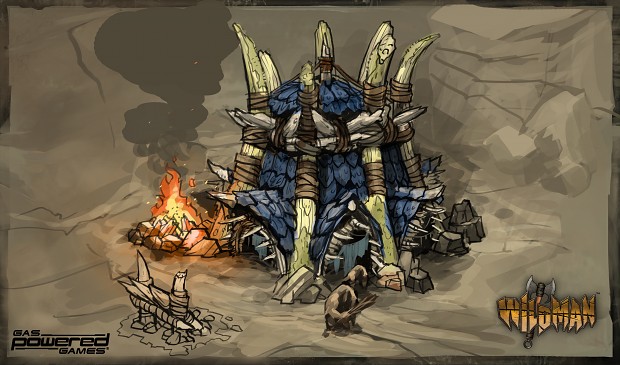 First off lets start this off with something positive today!
As you may have heard from previous updates or from around the web. Wild man will be including a Mod kit. However this kit is different. It runs in a browser using the bleeding edge of web technology. HTML5 and Web GL. It features real time collaboration in the browser. If you log off and go home your work will be there the same way as you left it.
What happens if the mod kit environment crashes?
Press F5 on the keyboard and you are ready to go again! Since it is based it the browser it is easy to get back up! Want to see the recovery in action check out this Video!
Is wild man a web game? I hate/love web games
It is not a web game it is a standard compiled game which you install on to your hard drive.
What language does the mod kit use?
JavaScript - Plain and simple JavaScript.
I want early access to these tools! Can I get early access?
Yes! Go over to the Gas Powered Games Kick starter and Pledge 60 dollars. This is for those Modders who want to use the development environment early pre-game launch. Keep in mind that the tier has not been finalized and may be limited when opened.
I want to use this for my own game. Can I do that?
Yes! If you want to use it for commercial use go over to Gas Powered Games kick starter and pledge 500 dollars. Keep in mind that the tier has not been finalized and may be limited when opened.
I want to monetize my mod can I do that?
Gas Powered Games is looking into this. Nothing concrete but they are looking into it.

Will there be a playable female counterpart to wild man?
I would assume, yes! I just uploaded her concept to Indie/Moddb. Here she is!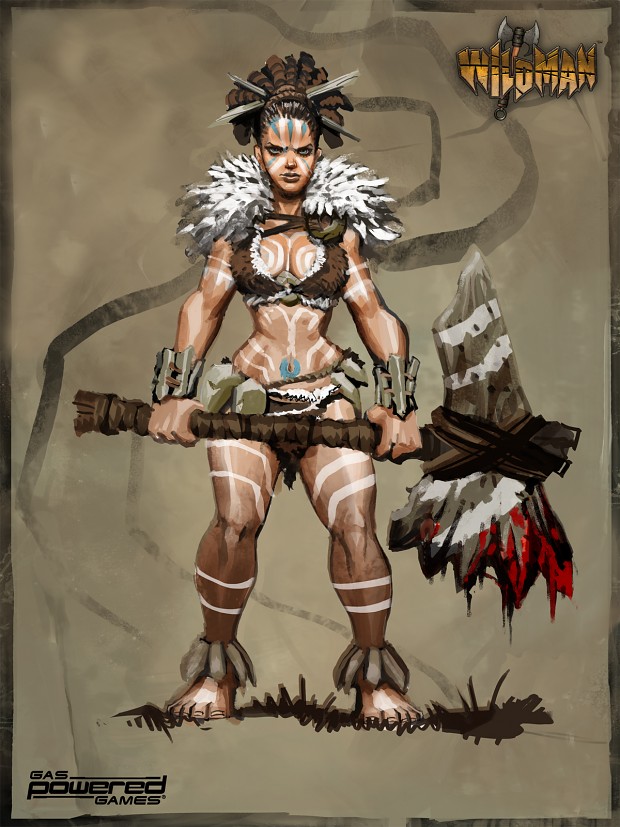 How does the publisher - Developer model work?
The developer approaches a publisher and asks them to fund the development of their game. Both parties agree to the terms. The publisher keeps 20% of the profits and the developer needs to pay the publisher back the funds for development. However if certain milestones are not met within a certain amount of time the publisher can liquidate the studio (Sell everything) and keep the Intellectual property. All the while the developer suffers. The publisher has almost complete say in what goes into the game features, art style, you name it. On top of that they can choose to shut down the project if it is deemed a risky or unprofitable. The publisher has allot of control over the flow of money as well through legal paperwork, more paperwork, etc.
Keep on the look out for more updates from wild man and do not forget to pledge!