June 2014 was the first time when I picked up Unreal Engine 4 and started prototyping mechanics for a first-person stealth game since that seemed like a game which I could finish in my university summer break.
Three weeks later I had something showable which I posted in the Unreal Engine forums asking for interested artists. I then got contacted by Alain Rambeloson who created our great robot model: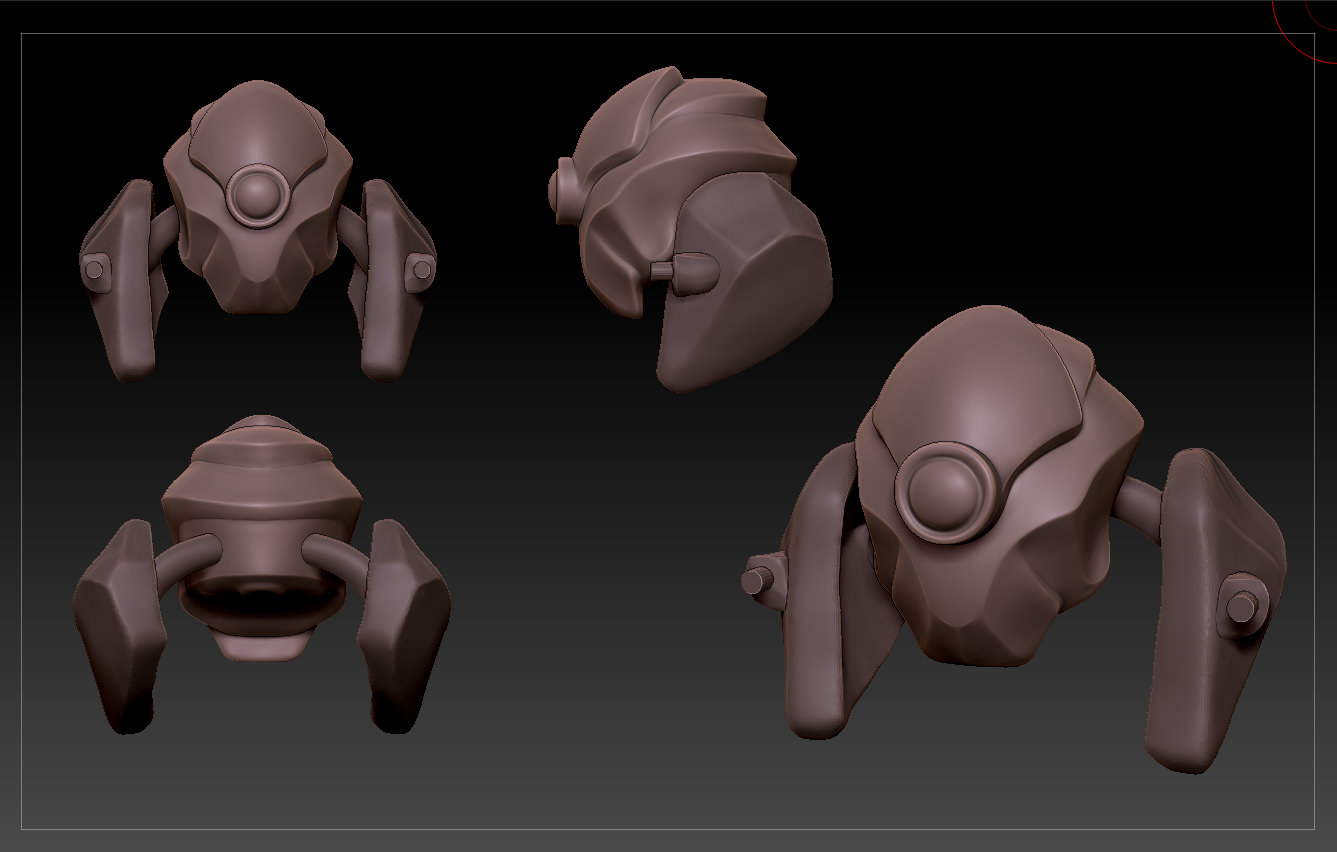 After a month of development Brent YuanQing Liu also came on board who made all props like the power core, crates, barricades, pipes and others: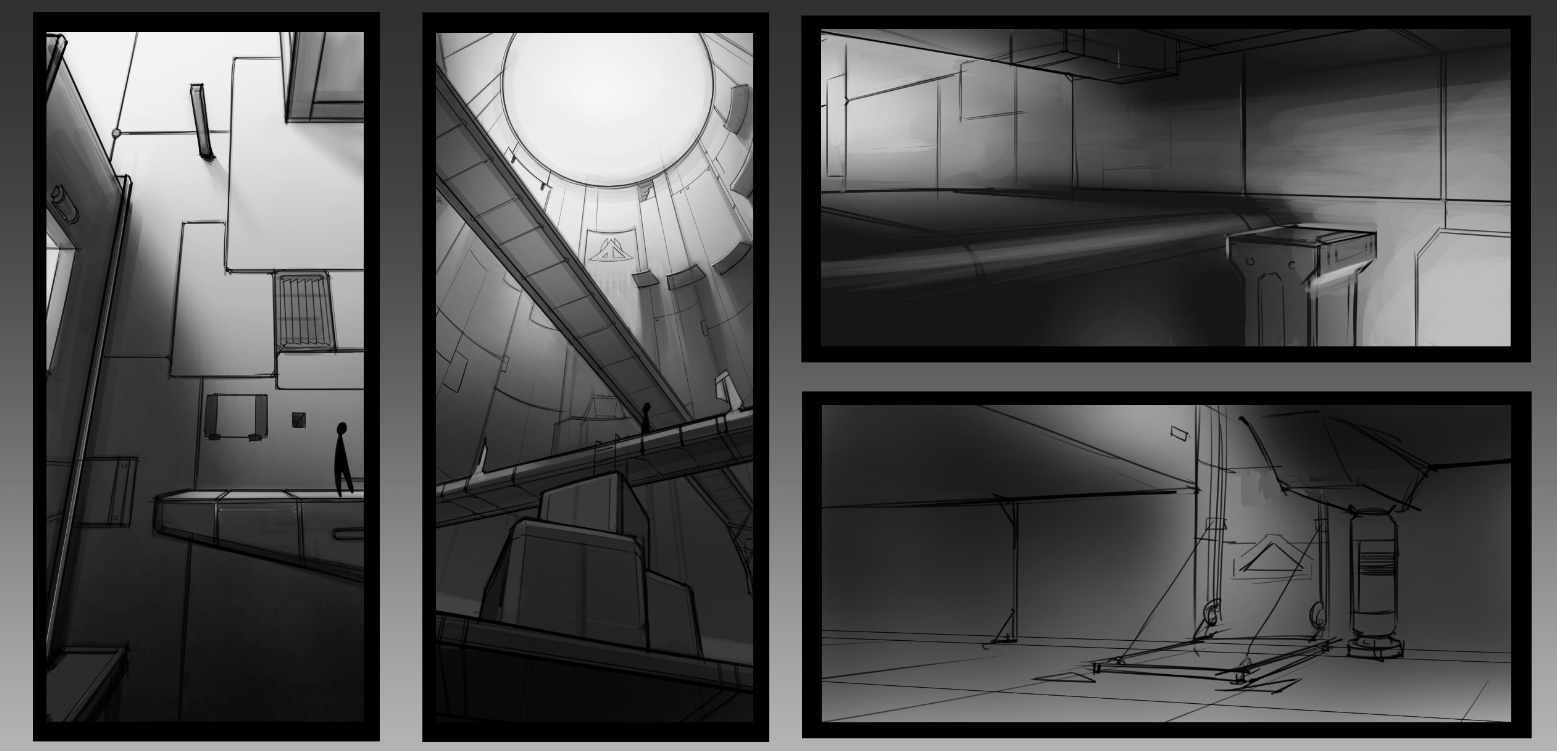 All the while I was working on nailing down our stealth and platforming gameplay. Both artists had to leave soon after so I had to improvise and went with this abstract cubish style: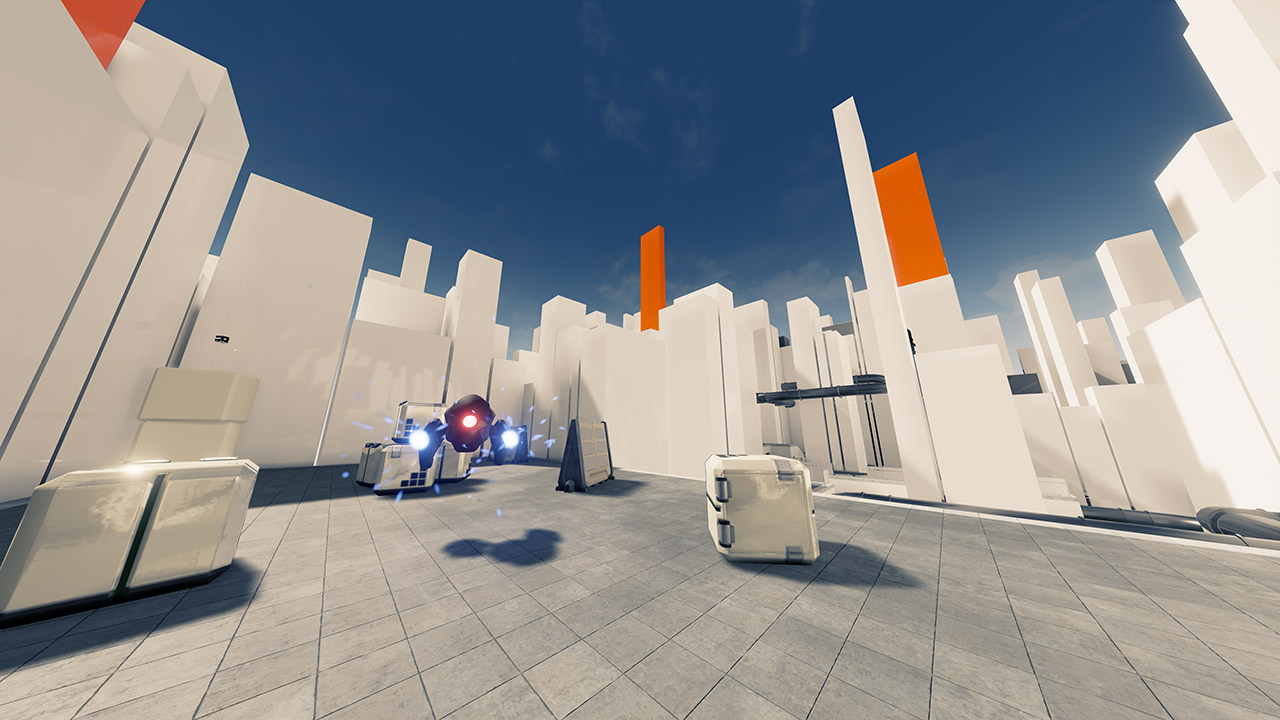 All sounds have been created by Andrew Keesling in just two weeks before release. There was no time for proper level design and this is why the game only has one real level with that infamous difficulty.
Refunktion was released on IndieDB on September 27th 2014, got greenlit on Steam within a few days on October 25th 2014, was released on Desura on November 5th 2014 and was mentioned in magazines like Rock, Paper, Shotgun and GameStar.
StreamTV also exclusively showed off Refunktion on their upcoming glasses free 3D TVs at CES 2015: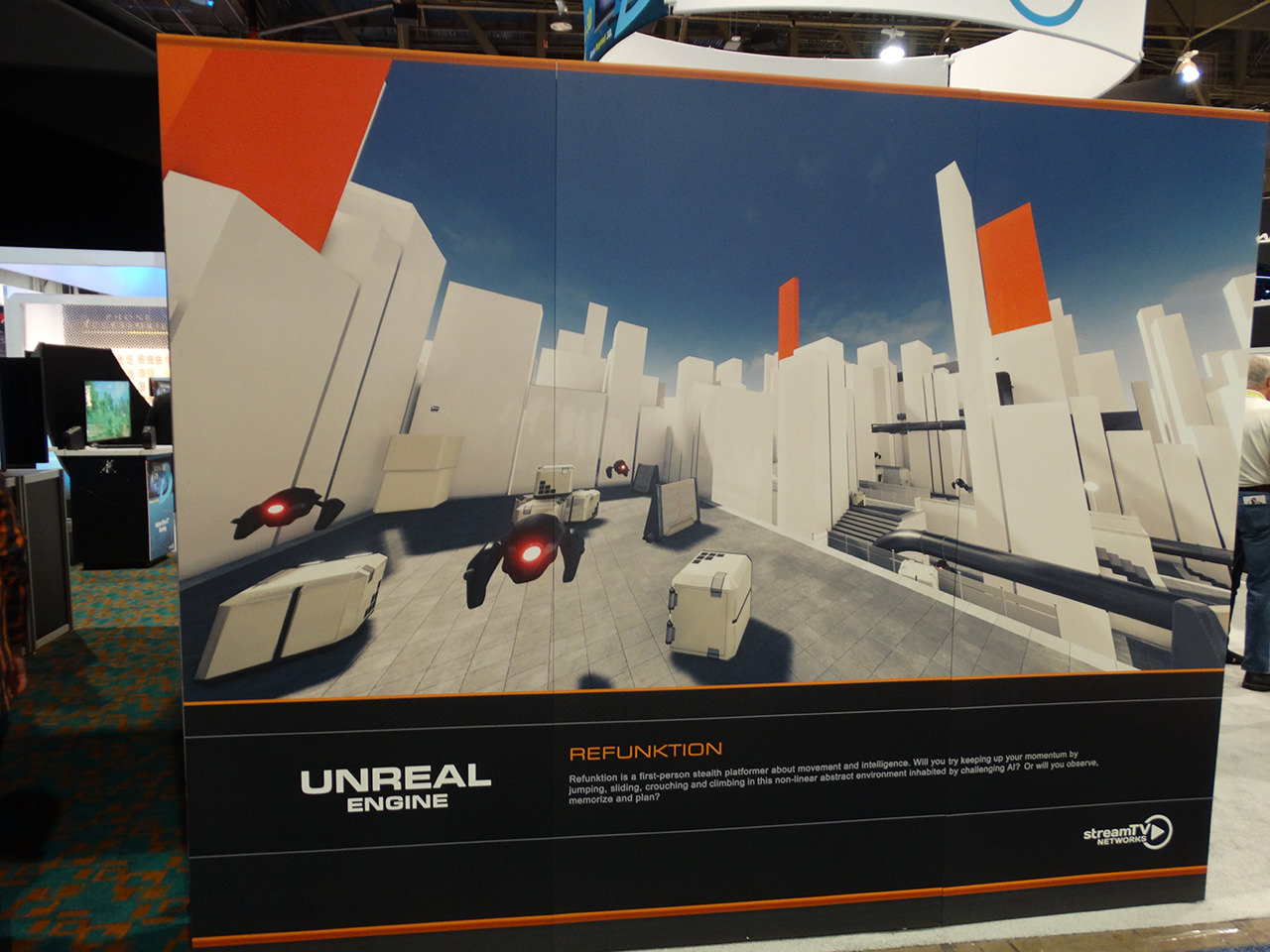 Refunktion has had updates like version 1.6 which added enemy tagging to see them through walls to better stay undetected: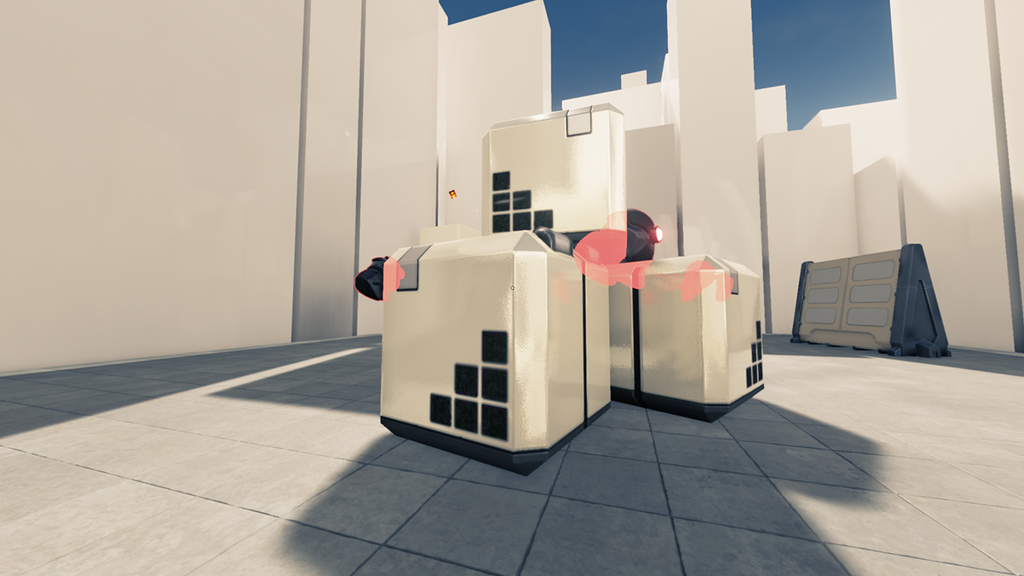 Rebindable controls have also been implemented into the settings screen in that update: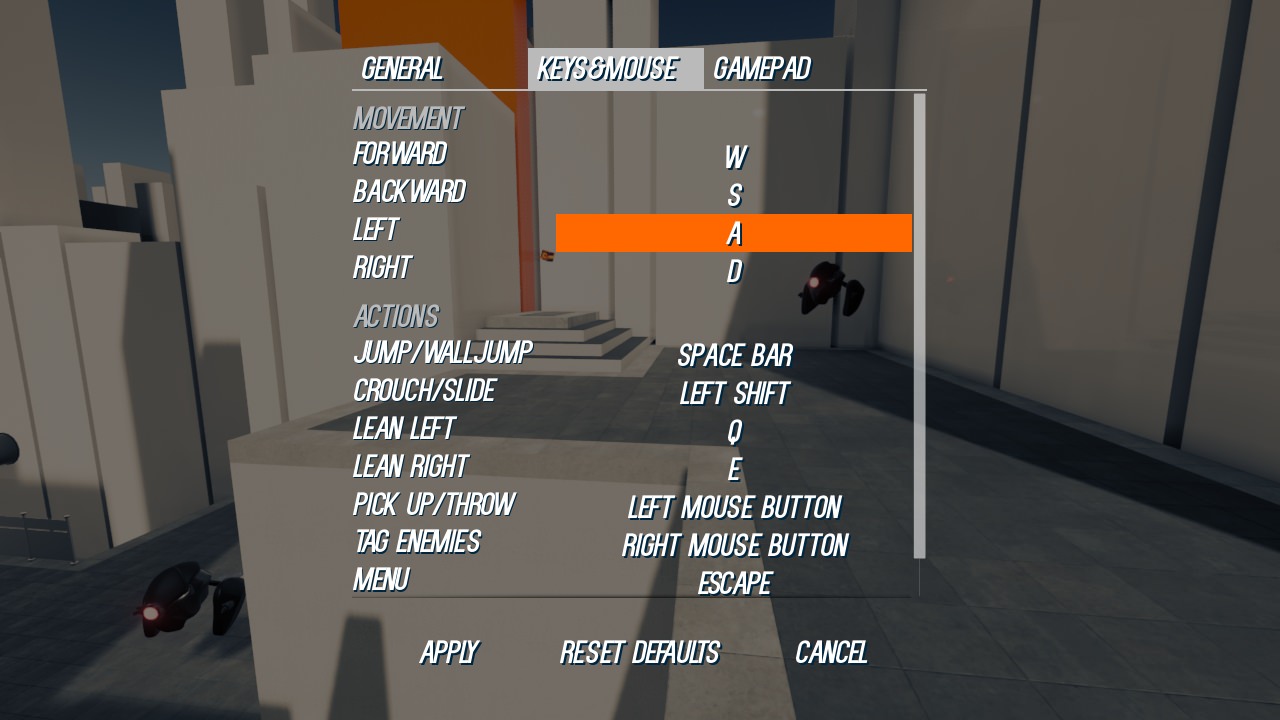 Version 1.7, the last version of Refunktion, was released on February 20th 2015 which further improved the game and fixed all known remaining bugs.
On October 16th 2015 the spiritual successor Refunct was released on Steam.
For further updates feel free to follow me at @dgrieshofer.
Cheers!
- Dominique