Lets get right to it!
By know most of you have seen our weapons, if not be sure to take a look through the gallery to see them in full resolution. The video was rendered in a lower texture rez so dont pay attention to the textures.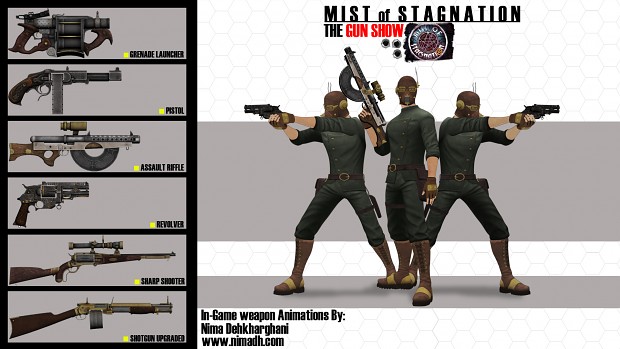 So Nima Dehkharghani was brought on board a couple of months ago and has been awesome! Having completed our player and weapon animations, he is still hard at work about to bring us the rest of the weapons we have made,
So here, take a look...

The Gun Show - Weapon Animations - Mod DB
We also are in the middle of the voting for our 2nd community challenge. So head on over to our facebook page and cast your vote on the next weapon you would like to see in the game. They are all awesome, so help us pick! Here are the entries:
Voting Album Link - Tinyurl.com
Secondary Voting Thread - Osiris-studios.com
Here is the voting album on facebook, and good luck to all of our contestants
Voting Album Link - Tinyurl.com
Secondary Voting Thread - Osiris-studios.com