Today we'd like to share some information about one of our levels: The Great Exposition.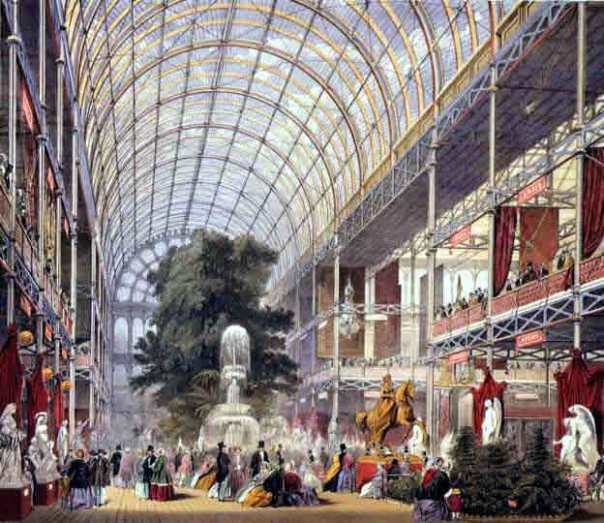 In 1851 the first of the World's Fairs was held in London. Called "The Great Exposition", this huge event was held in a newly constructed building – the Crystal Palace. Filling the booths within this greenhouse-like space were musical instruments and steam machines, precious jewels and ornate chandeliers. There were also booths for over a dozen foreign countries, each one doing their best to represent their homeland in the confines of the allocated space. The whole affair was a celebration of progress, innovation, and the entire human race.
This level is near the beginning of the game, and its bright, positive atmosphere serves as a contrast to the dark, Gothic levels that make up the majority of the game. Keeping this in mind, our artist composed the scene with a more washed out palette, one that gives the impression of light streaming through every inch of the tall, glass structure.
We wont go into too much of the story behind why Poe is at the World's Fair, or what he is trying to do there, but we will say that we are really excited with where this level is going. Players who take the time to explore every inch of the fairgrounds will be rewarded for doing so, and even just stopping and looking through the numerous details we've tucked away throughout all the booths will lead to a more enjoyable experience.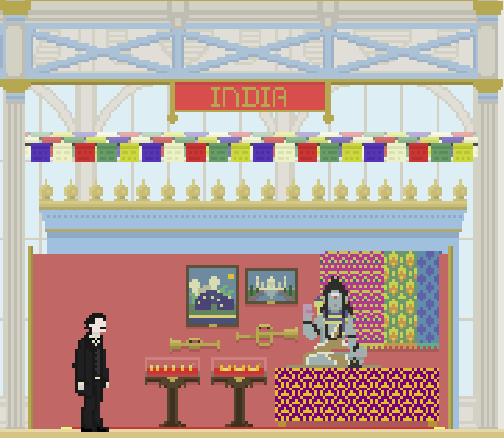 We have ambitious plans for the Great Exposition level, and there's still much to do before it's complete. We just wanted to share what we have because it was important to show that the levels in EDGAR will be unique and varied. Not all of them will take place at night (though most of them will) and each one will be visually and thematically different. The journey Poe embarks on is as founded in history and emotion as it is in imagination and old-fashioned fun.We can't wait for you all to experience it!
- Wrought Iron Games