You can't stop me from spreading the awesomeness of this community, FRIYAY has arrived! This week we have spectacular fireworks, the feeling of being on cloud 9 and the GOAT FederGR-18.
As always, remember to click the level names to bookmark them for later on. HERE WE GO!
Hop Skip & Jump
TalkGibberish is at his creative best in the level Around Hardlight. Simple HOPS, SKIPS & JUMPS is all that is required to get through this one! A perfect example of simplicity being the ultimate sophistication!
FederGR-18
Espurrator's creative level Watch Spike Chainer Swing! makes use of the Hawk-Eye system to keep the game fair! All GR-18 needs to do is put on its headband, grab the tennis racquet to replay the point and move the spike across the court!
The Amazing GR-18!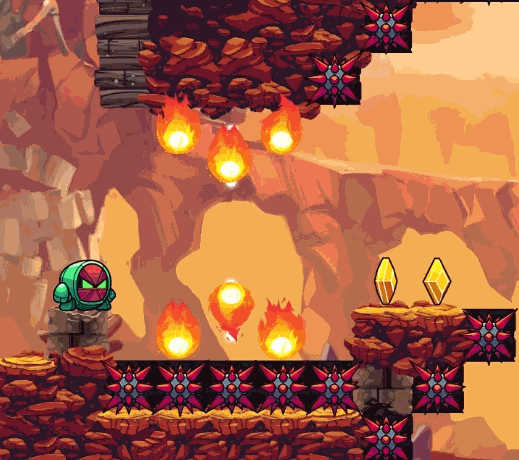 Call on your Spidey Powers in SchuhBaum's precarious level Tiptow Oasis. GR-18 will have to climb a lot of walls and jump through fire to survive this one!
Graveyard Shift
In Spekio's spooky music level Trouble From The Deep, GR-18 takes on the graveyard shift! Being alert in all directions (especially below) is the key to making this delivery.
Investigative Journalist GR-18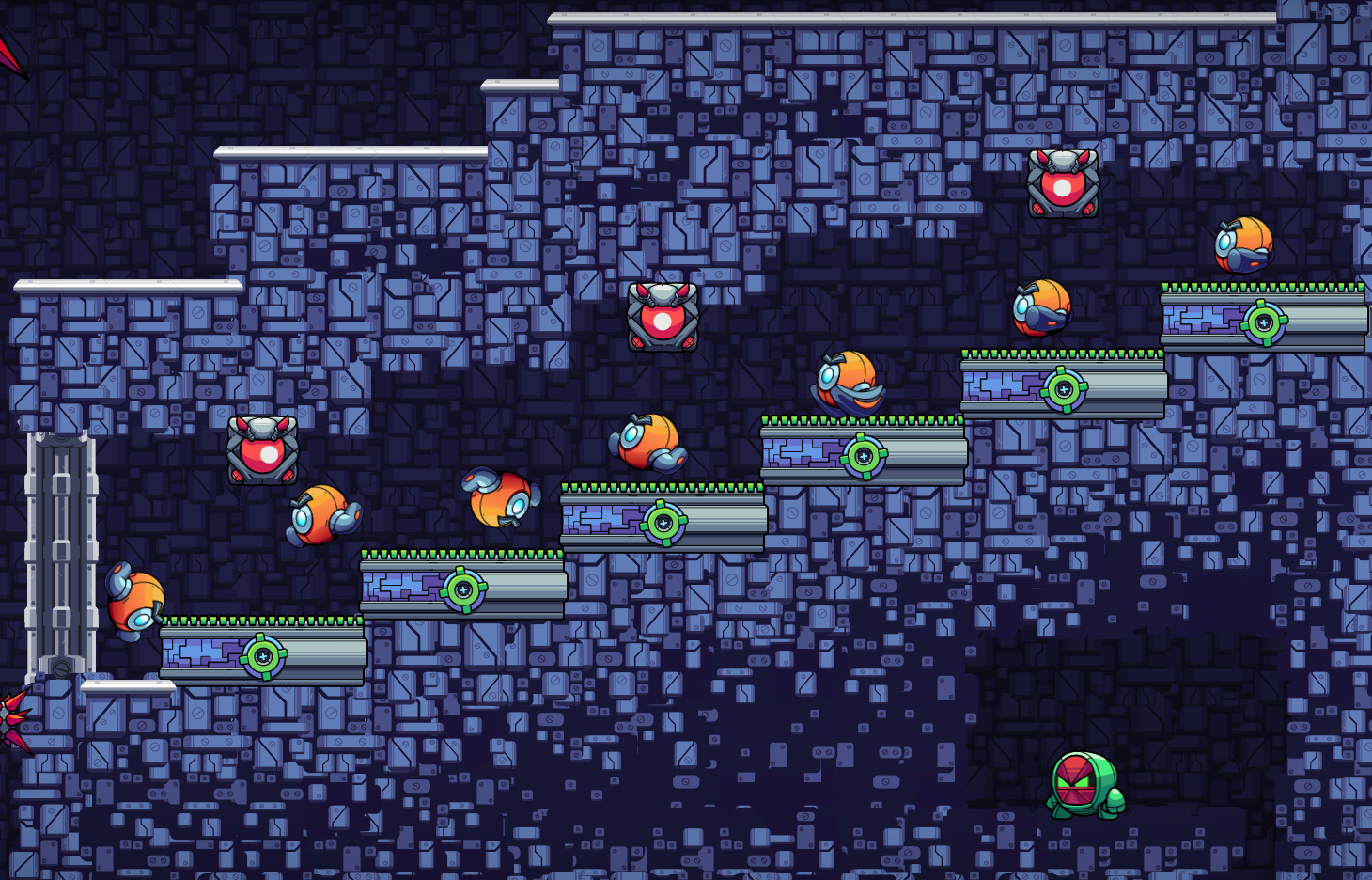 GR-18 is following up on a lead by Dearg Doom in the Scrubb facility Machine Gear GR-18. This will be the front page expose of the sweatshop in tomorrow's ROBOT TIMES!
Highlights
Whaddya waitin' for?
Grab Levelhead over on Steam!