Something I noticed while playing was how unbalanced it really was. A lot of it simply made no sense at all. I played 3 rounds and not once did I get an item. So I fixed that; item drops are more common. I think last week I said something about gun drops, or it might have been to friends. Any how, if either player one or two is still rocking the pistol, there is a 33% chance for enemies (With guns) to drop guns. Enemies without guns drop items, not guns. Once you have a gun it's like 5% chance or something like that...
Another thing added are scanlines, adding to the retro feel. Of course, I'll make that an option though.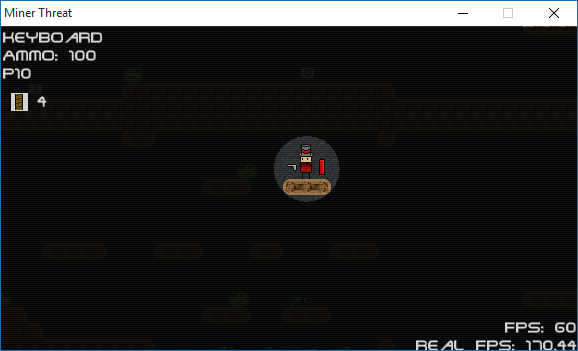 Snipping Tool refuses to just capture the window and not the top bit...
In this photo, you can see the true nature of Gun in it's natural habitat.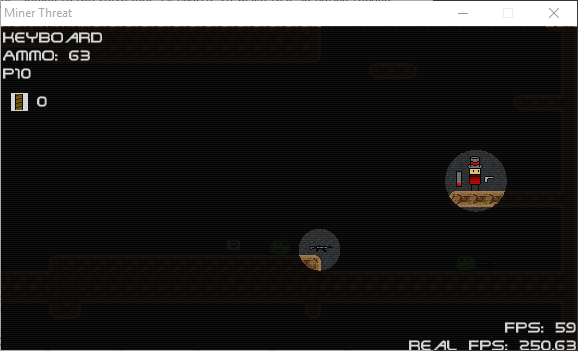 Something you wouldn't notice from photos is that I doubled the max health. I never got past the first floor on my own, and I play it everyday, so I doubled HP. Another thing you wouldn't notice from the photo is that I screwed something up and now when you try and pick up a gun it crashes the game. So I should probably get on that...........
I think the last major thing this week is enemy gun shooting balancing. (That's a mouthful) How often the enemies fire at you used to just be the gun's normal rate of fire, but a 1/3 chance to actually pull the trigger. Now it's just five times the normal rate of fire, so guns still have their speed relative to the others, but much slower in general.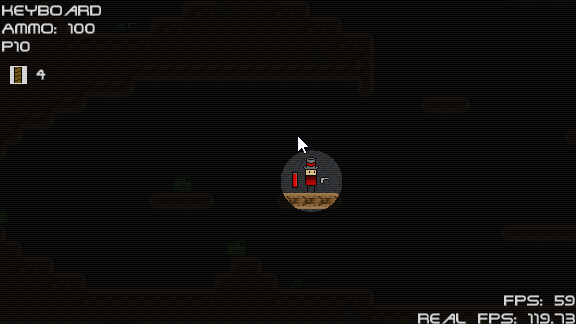 You can see me having a stand off with a frog there.
So that's about it for this week, expect more in the weeks following!