Mercenaries VR - hardcore single-player VR shooter (HTC Vice, Oculus Rift, Valve Index).
Despite the fact that the game is hardcore and the player dies from 2 hits in it, the game has two difficulty levels. And at the more difficult difficulty level, the player can only withstand one hit and has limited ammo. In fact, you have to replay the level over and over again to hone your accuracy, speed, and observation. At the same time, when replaying the level, opponents can already attack in a different sequence or from other places.
Most of the problems at the end occurred when connecting the Oculus Rift. On it, the game was quite slow. As it turned out later due to the fact that due to an oversight and past experiments, very frequent processing of physics was enabled, which gave a good load on the Central processor.
In recent months, we have added new locations, such as a warehouse: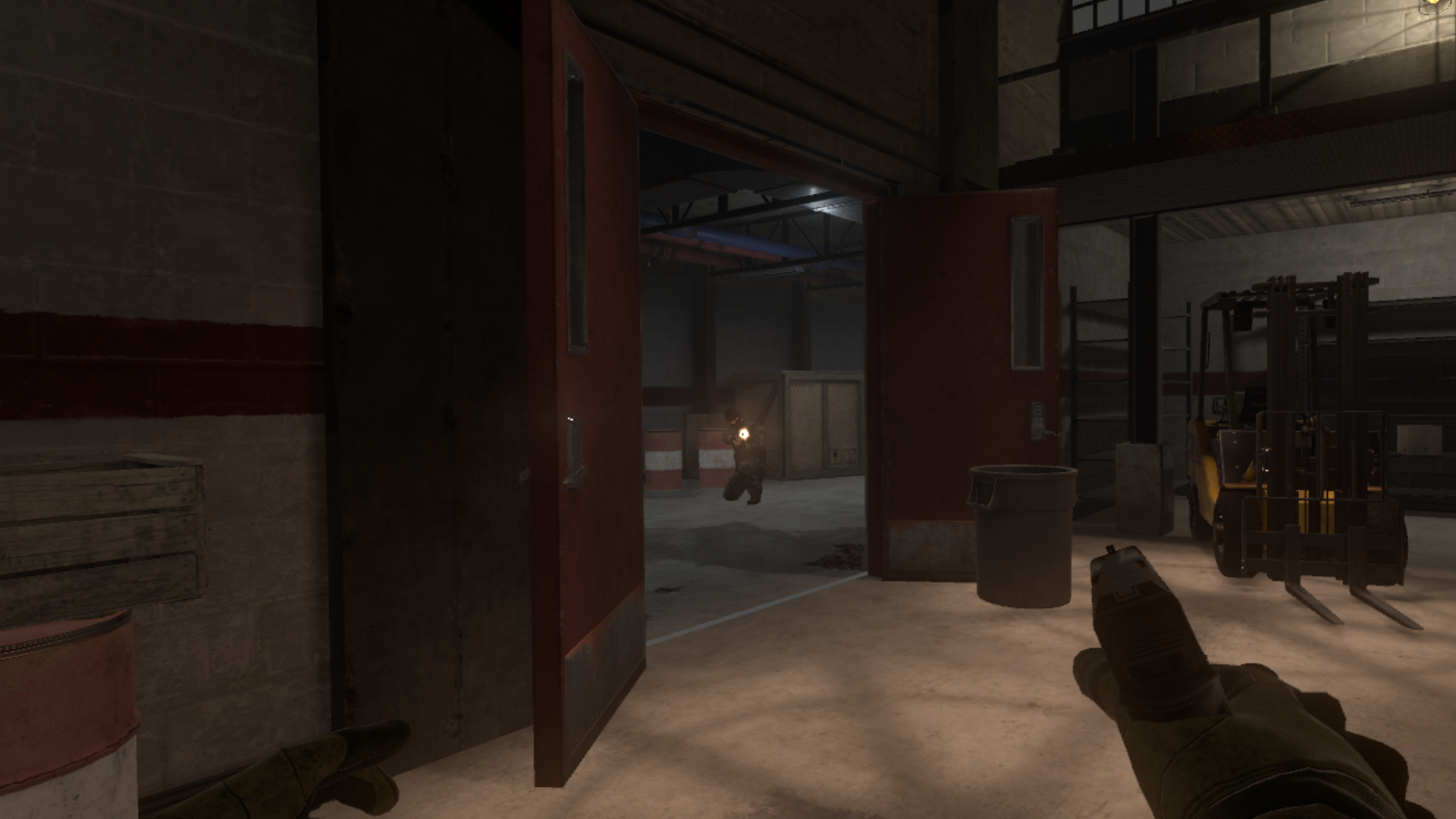 and a drug Lord's mansion: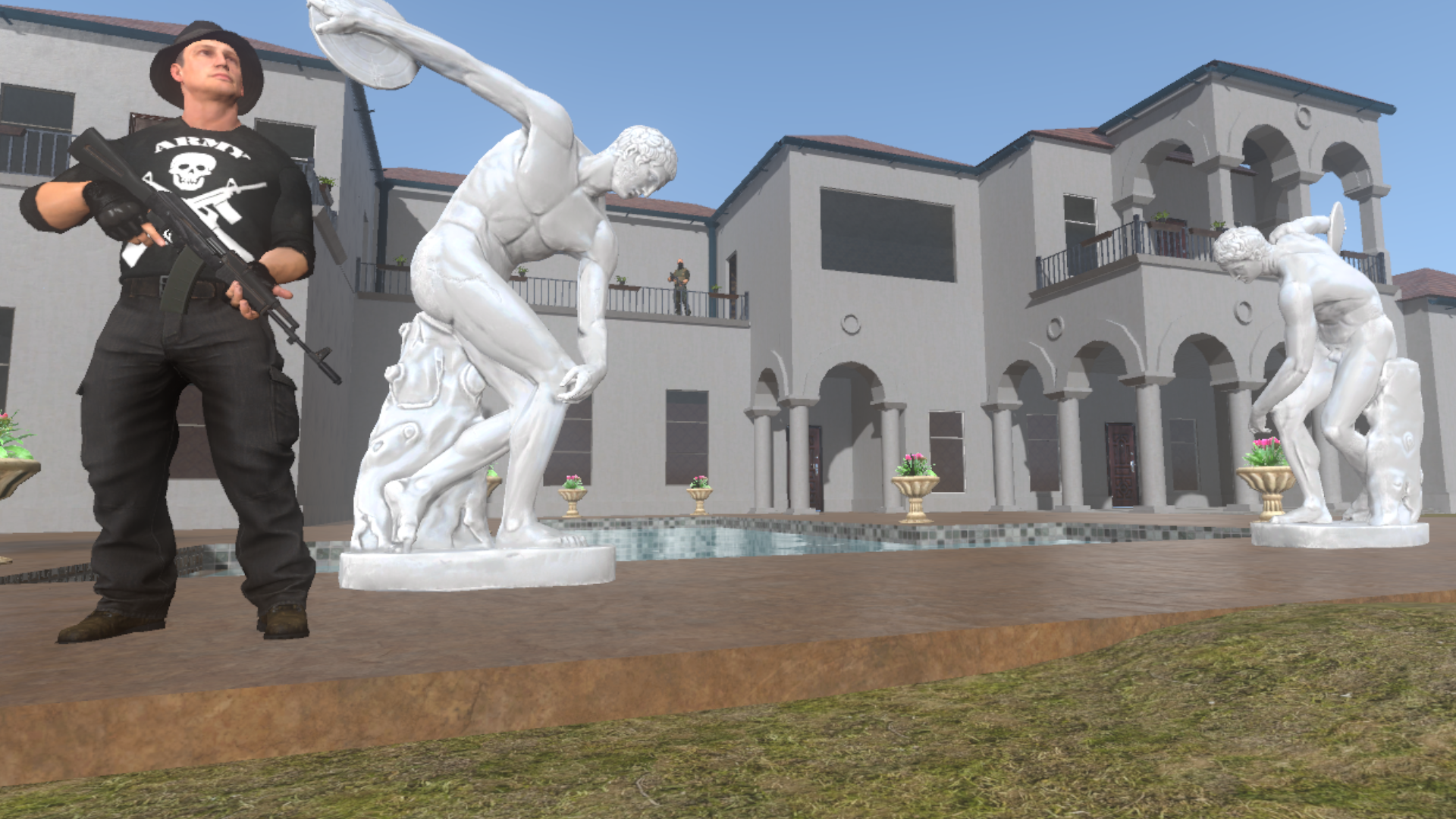 and removed bugs in all the old content.
The game is available on Steam: Store.steampowered.com