A demo of A-Star Theft can be found here:
---
Continued Story
The story is nearly done, from start to finish.
I only have a few levels left to make, and after that, the game is almost complete.
---
New Audio
Two new music tracks have been added, increasing the total amount of heist tracks to... three.
Of course, this is not enough music for the full game,
but will make the soundtrack less repetitive nonetheless.
New miscellaneous sound effects are also in the game,
and will continue to be added in the future.
---
Improved AI
I have now added some well needed AI improvements:
If a guard spots you in a restricted area, instead of immediately opening fire, they will see to it that you leave. Guards will escort you out of the building when acting suspiciously, or call the police if they lose sight of you.


Enemies will now more consistently take cover. While doing so, they will sometimes also shoot around corners, just like the player can do.


In addition to taking cover, they will also try to flank you while busy with other enemies. So you better watch your back, and remember to utilize your crew members.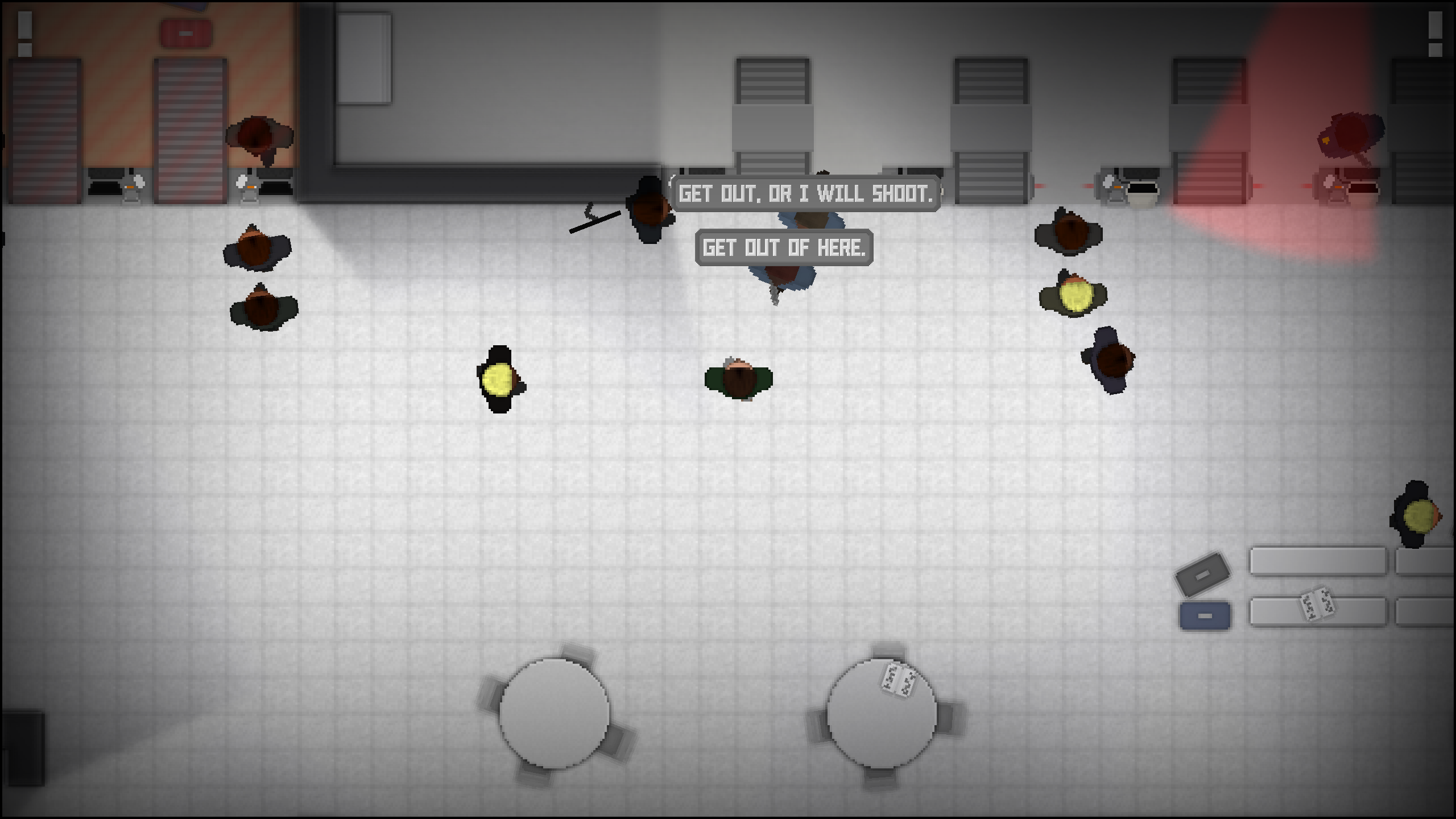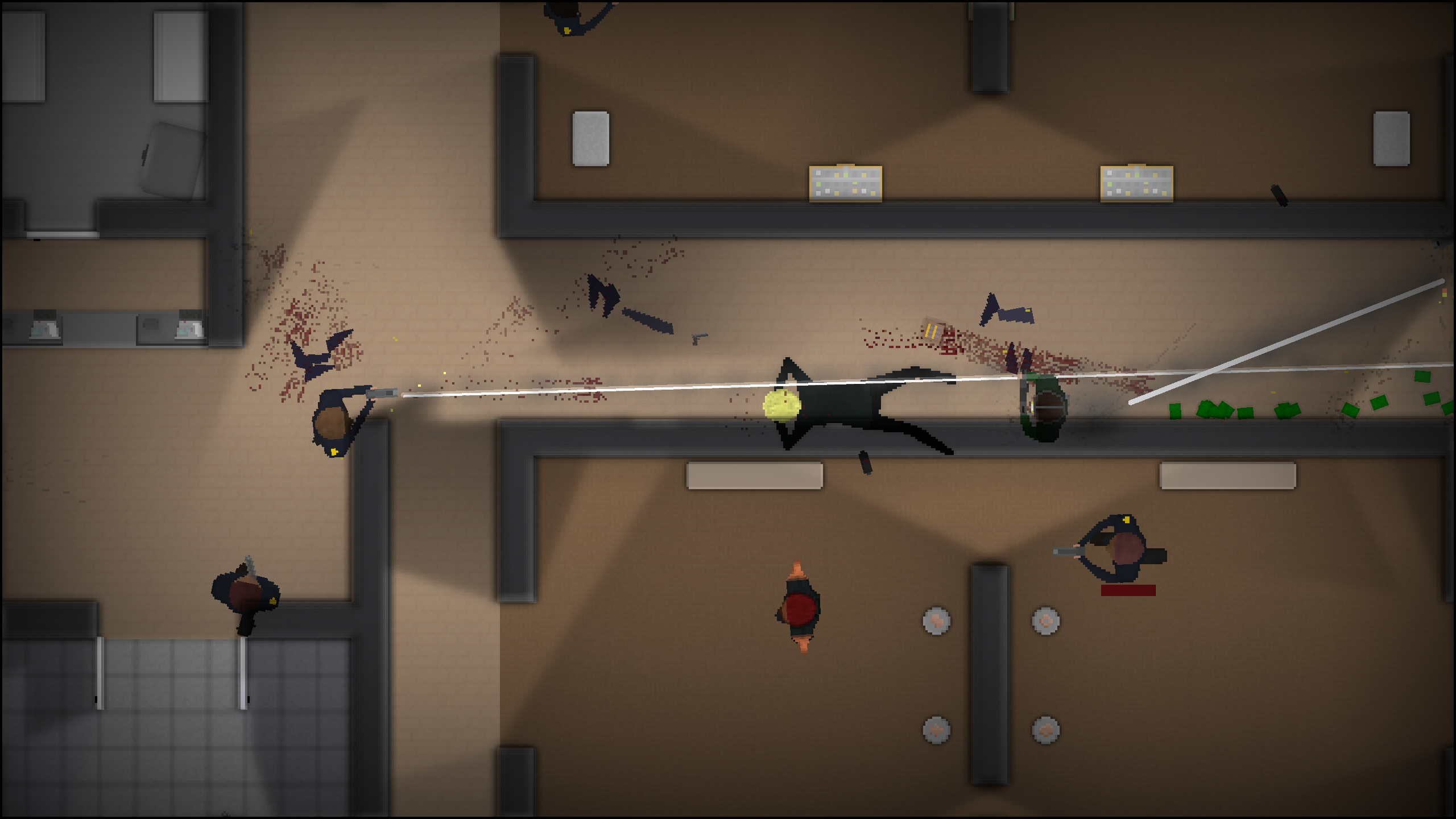 ---
Improved Visual Effects
I have built a new system for handling visual effects.
This has allowed me to greatly improve blood and debris effects,
as well as adding more details without worsening the performance.
---
New & improved enemies
There is a new enemy in the game: The moving turret.
This new threat is similar to the regular turret, but will follow the player while in open spaces.
Enemies now have more varied equipment.
Instead of them all having the same kind of pistol,
some more challenging guards will have rifles and other more dangerous weapons instead.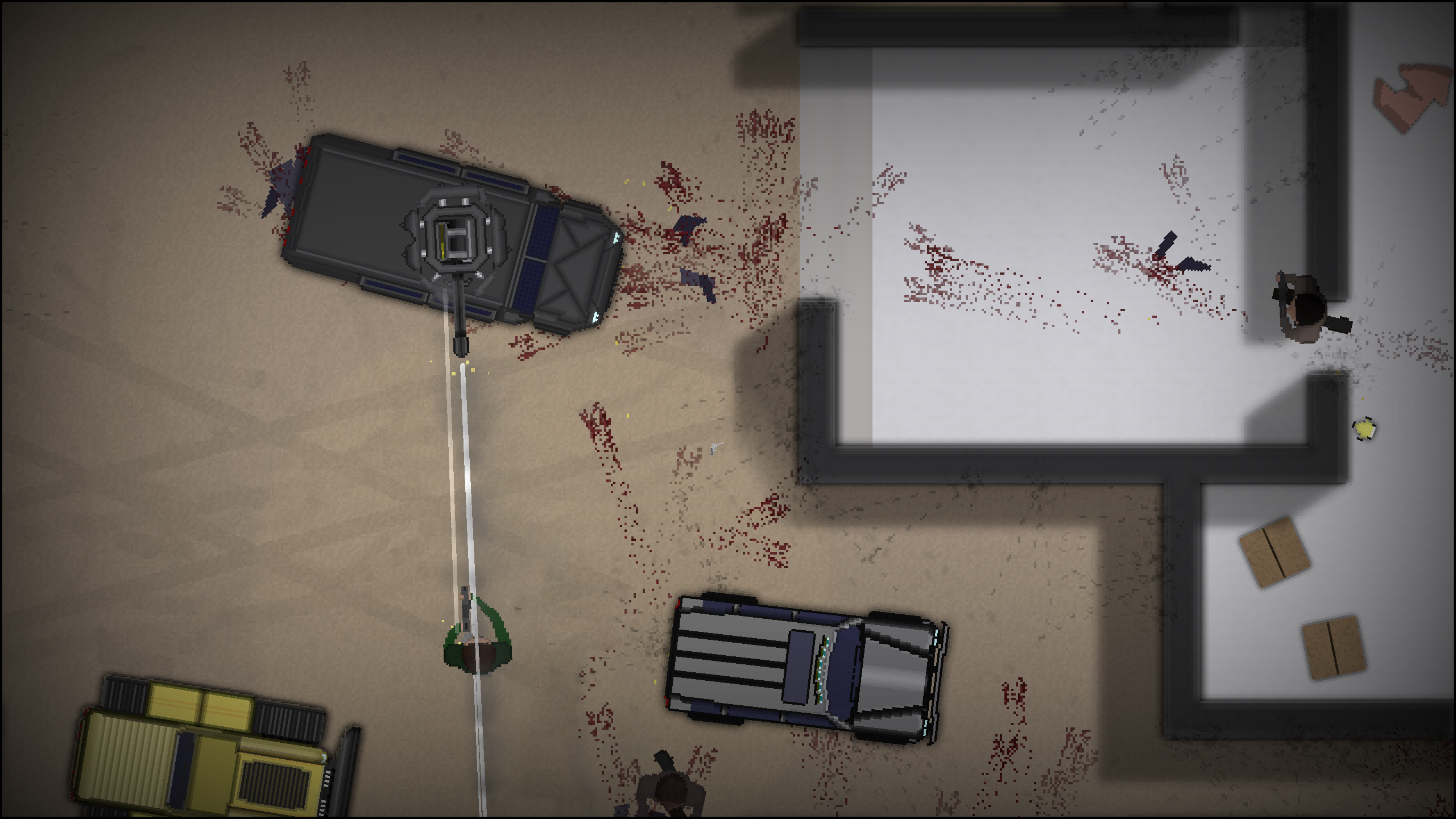 ---
New Lighting Engine
One of the most significant changes is the implementation of a new lighting engine.
I now use a customized version of the Glare Engine to enable real-time lighting and shadows.
Not only does this make lighting more immersive, smooth, and realistic, but also improves an existing feature in the game, as well as adding a new one:
Hiding in the shadows, a feature that has existed for a while, now takes into account the actual lighting conditions in the area, which means that you can hide in any dark spot you find.
Previously, it was based on an estimation of how well lit an area likely was, using factors like whether you were indoors or outdoors, and if the power was enabled or disabled.


A new Headlamp Equipment has also been made possible thanks to this new lighting engine.
Using the headlamp allows you to see in the dark, making it much easier to see during night or when the power is disabled.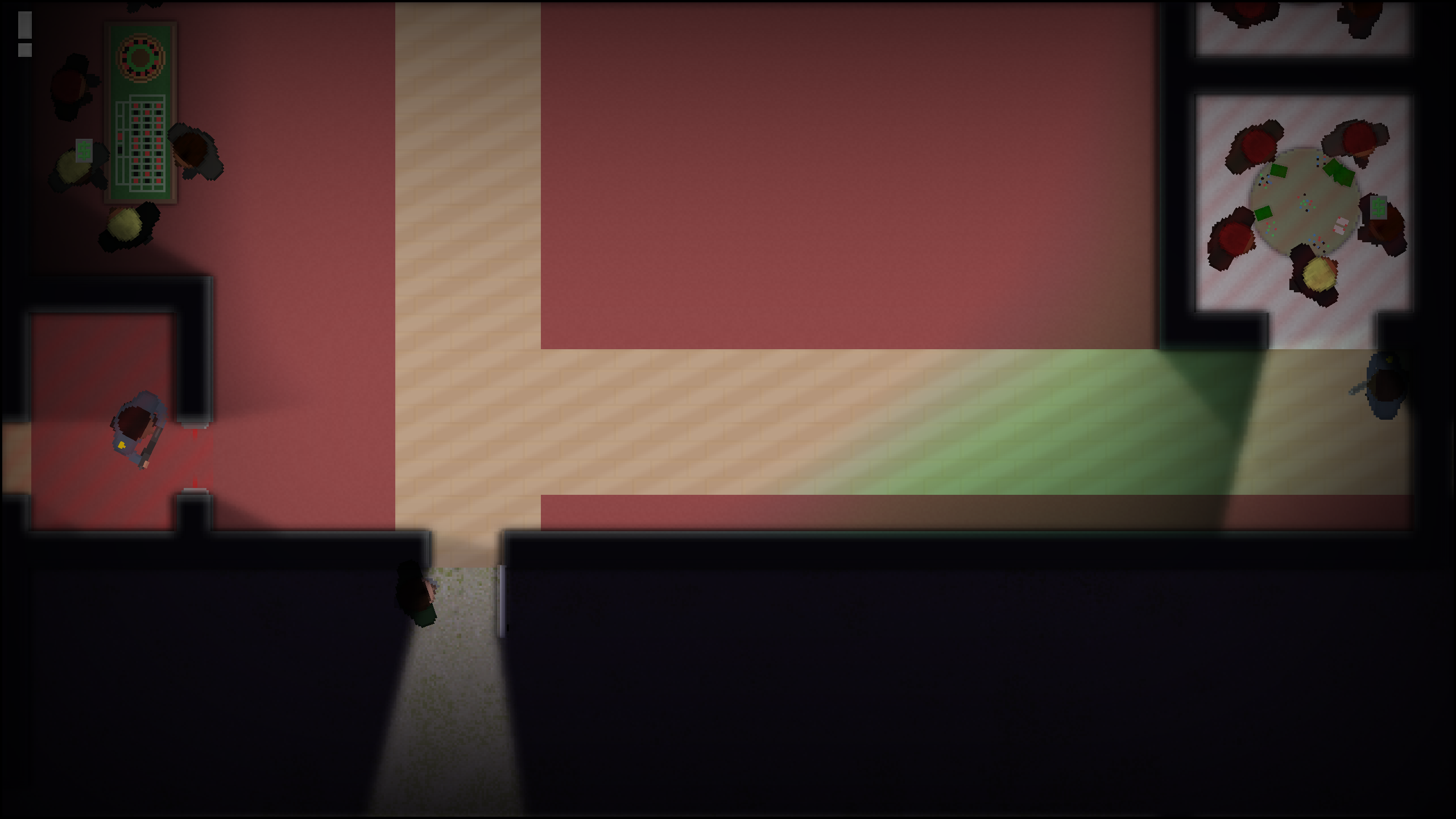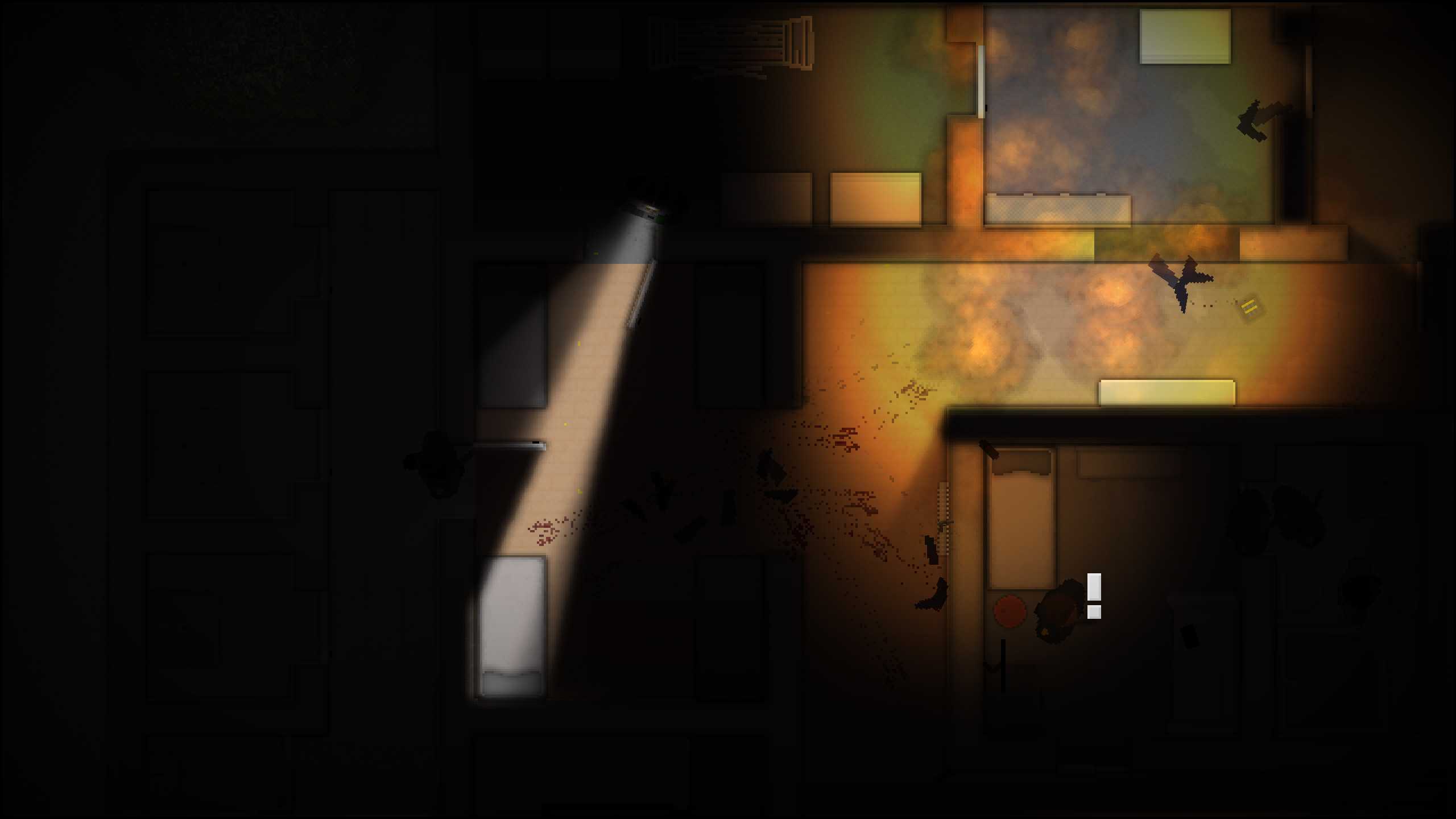 ---
Bug fixes
Along with these improvements come the regular ol' bug fixes.
Many long-standing issues have now been fixed, here are some examples:
- Store related issues
- Settings Information issues
- NPC drawing issues
- AI related issues
- Audio issues
- Screen resizing crash
---
Thank you for reading.