Hi there,
I have, finally, released my game "That Red Button". It took me about a year to make it, but, it take me a lot more time to make it public. I have passed through a lot of feeling and situation in this previous years, but the time and my mood finally comes to the right place.
I always wanted to use the "Pay What you Want" modality because i think its the unique way I will ever feel comfort to actually sell something I have made with my own hands. But enough of this pussy disclaimer, let's talk about the game.
The game is a puzzle platformer one, yeah, I know, a very popular genre between many other indie developers, but hey, it comes with some aces under the sleeve. It's features a copy behaviors mechanic. In the game you can copy other non organic things and therefore you will be enable to fly, shoot laser directly from your mouth, generate shocking electric waves and so many other things in order to solve a lot of puzzles. The game has a lot of unique bosses and they have their unique personality too.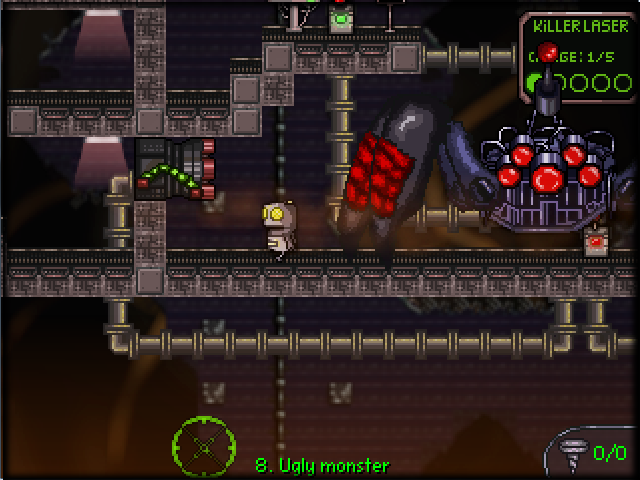 There is a deep dark secret about your mission "press that red button" and you of course, will be a good boy and will make feel, your creepy mom bot. very very proud. After all, you never know what she could ever make if gets angry.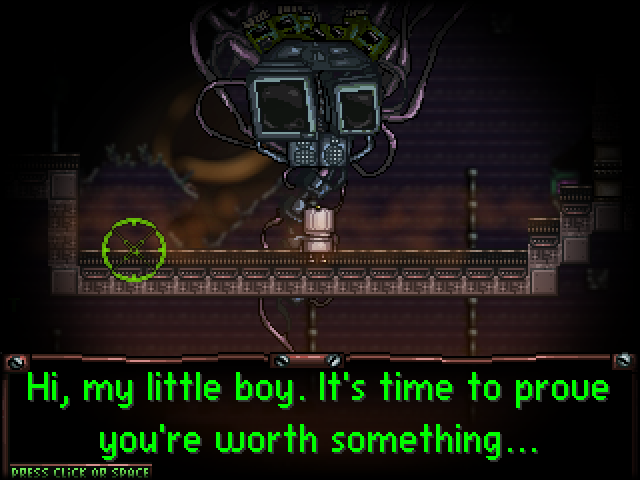 You can buy it pay what you want (starting at 0 price :) ) on itch.io. It's the game desktop version wich include the OST and 2 wallpapers too.
You can play it online too on Kongregate for free (but not full screen option)
I hope you give it a try!