Hello again, I hope you all are enjoying the game!

Work has been progressing nicely on the next update, so nicely in fact that I have been forced to reconsider some plans that I had initially laid out, in favor of more epic ones. Restricting development to the first tier of structures was working nicely for a while, but now I find that it is actually becoming counter-productive, and I feel I cannot add in so much content in one swoop without any feedback from the community, content that might otherwise prove to be disastrously out of whack when it lands. And so I have decided that when I release 0.4a it shall be on a new alpha-funding model, so you can have access to all the cool new content almost as fast as I can make it!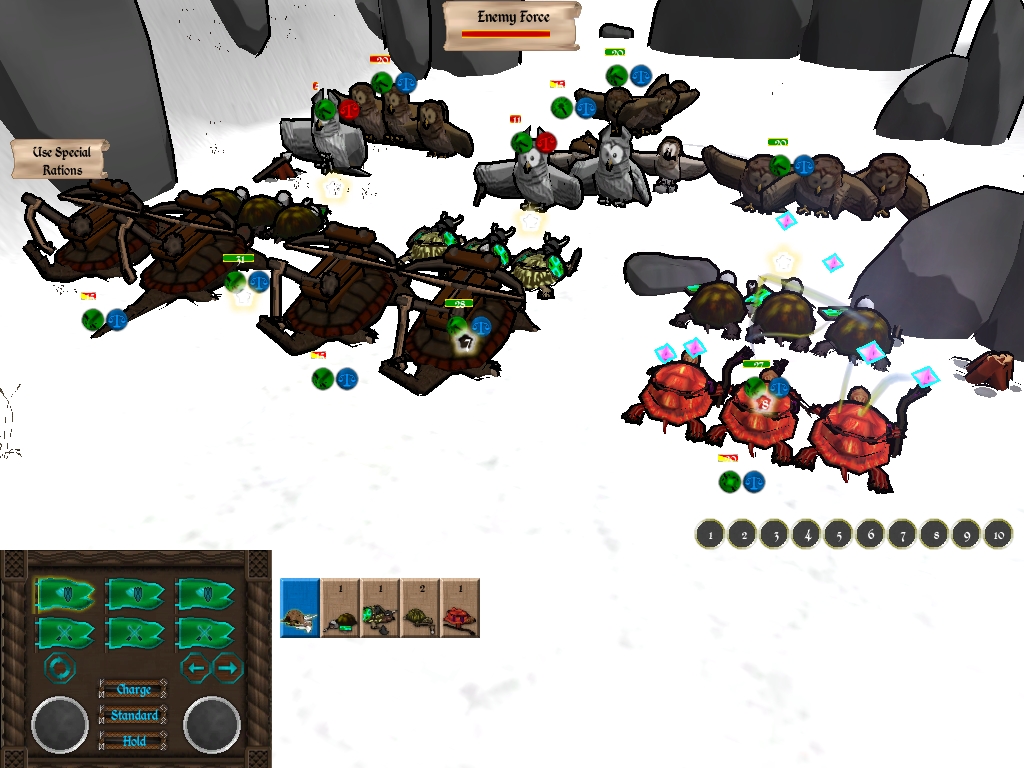 Starting with the release of version 0.4a, the game shall be released in two separate 'flavors' for the rest of the development; Full and Demo.
Full:
The Full version must be purchased, and will include whatever content and features that I have implemented at the time that each update is released. Allowing players to play and (hopefully) give feedback on all of the many units, spells, and other fun stuff that gets added to the game as it marches steadily (albeit slowly) towards completion. The Full version of the game will be offered at a reduced price during development; 50% off during Alpha, 20% off during Beta, and players who purchase the game during either of these stages will receive all updates up to and including 1.0 for free. (Standard indie procedure you see...).
Demo:
The Demo will include the entire Timberhewn (or 'first') Tier of structures, and any content that these structures bring with them (crops, spells, or units, etc...). Three Goodie Huts; the Volcano, the Monument of the Fallen Legion, and the Witch's Cottage. One Hero; Valbjorn. Five enemy units and one Villain. As well as any relevant updated 'balance' or 'features' changes that may be effected by future updates. For example: If I decide a crop, initially foraged from a Stoneborne Alchemy Lab, would provide a better experience in the early game by being foraged from a Timberhewn Alchemy Lab, when that update is released, users playing the 'Demo' version will be able to grow that crop that was formerly a 'Full' crop because I changed when and how you acquire it. Or if I change how 'Sieges' work, 'Demo' users can expect to see those changes as well, unless the change is 'Tier specific'; like a new battlefield option that opens up only for players who have built an Ironwrought Siegeworks.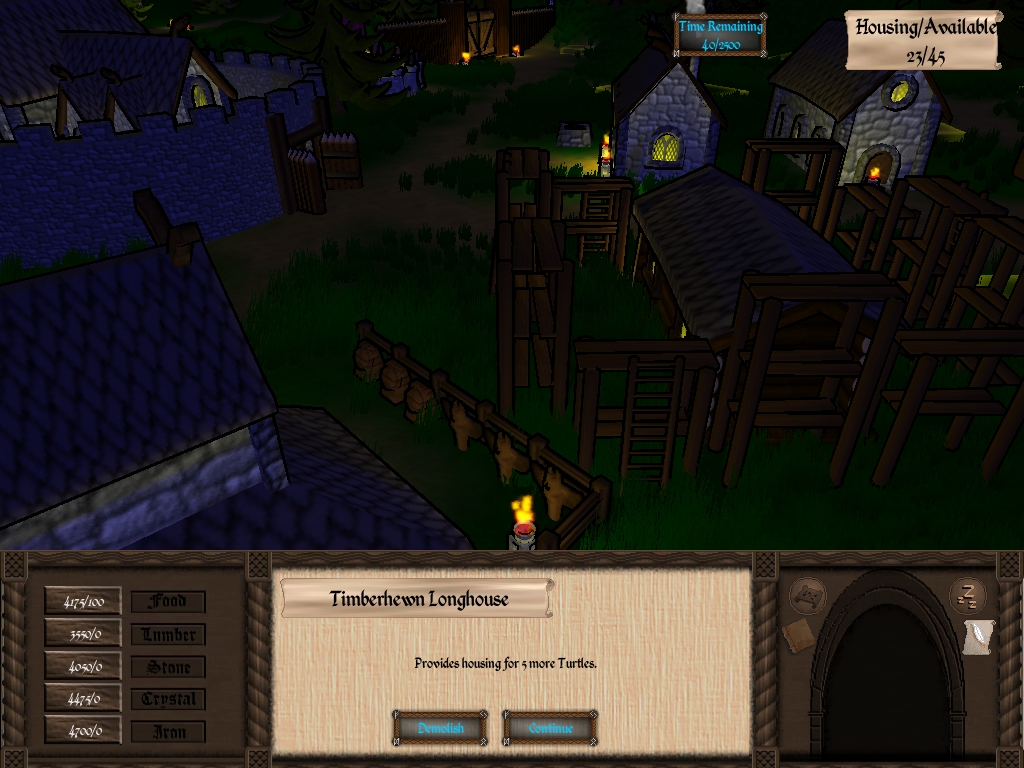 With that out of the way, I'll share a little info on what players can expect to find in 0.4, which promises to be the largest content update yet! New unit abilities for the units that didn't get any in previous versions, and most of the upcoming units should have them when the update goes live. When all is said and done there should be twice as many units for friend and foe. Structure upgrading will be introduced and each structure will have a 'Stoneborne' counterpart. I'll be adding in at least one new Hero as well as another Villain. More Goodie Huts. Quite a few more crops as I want the agricultural element to have a significant effect on the campaign. More Grand Spells, perhaps including some beneficial, non-militant, ones. And lastly, but not leastly, (that is a word...) some kind of narrative, to give the game some story and background. I don't think it will be as much as cinematic cut-scenes, with characters and dialogue, but perhaps it will be more like; sweeping camera pans of active scenes with a (text box) narrator telling a story. I can't speak for all here, but I myself prefer a more open sandbox when I play turn based strategy games, and closed-story modes seem to get in the way (unless done right, and that's something I lack the skill to achieve).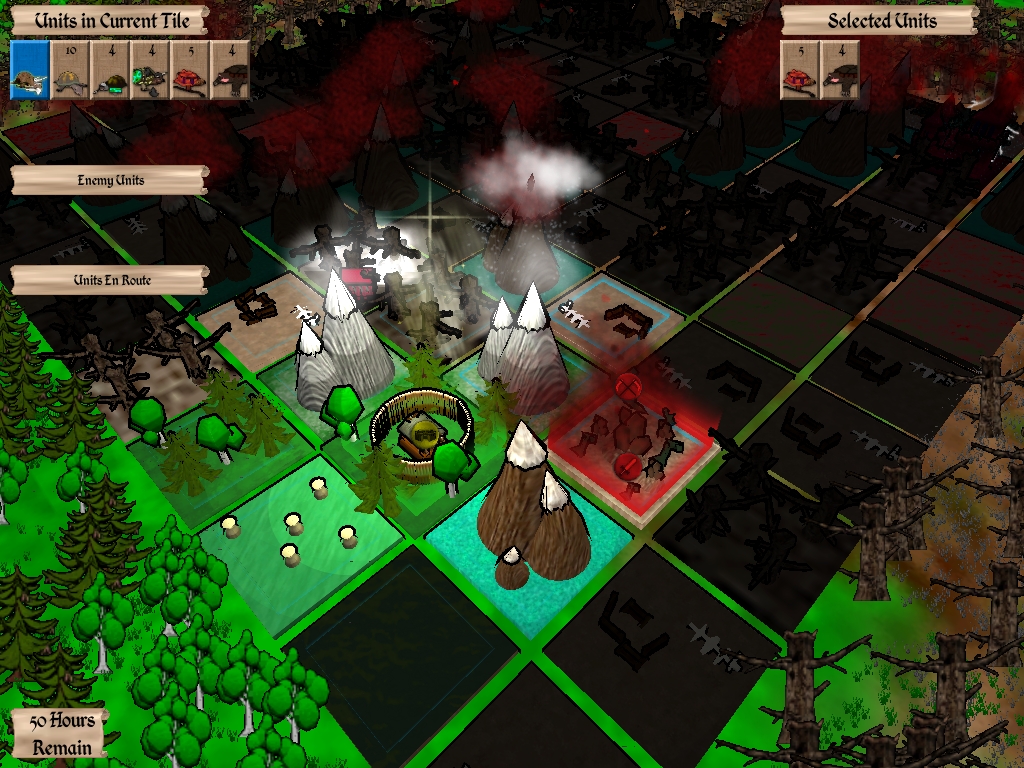 I'll wrap things up today by saying that due to the significance of the update that is on the way, it will probably be a while in the making, so please be patient. I'll probably upload a video or two in the mean time, as well as plenty of screen shots. I'd love to hear any feedback you may have, it can only help in the end.
Thanks for reading and take care!
~KingHeftig