The Forgotten Ones V2.3.0 is released!
For this release there will be quite a bit of changes, you can now play TFO with max settings without ending up with memory overloads. Thanks to SDK 2013.
Changelog for TFO v2.3.0:
- Re-added and re coded everything over to the latest engine, SDK 2013 branch.
- Supporting Linux & Mac
- Supporting Occulus Rift & Omni Virtual Reality...
- 64-Bit support & multi core support
- Changed the glow effect to glow from an X distance instead of only when looking straight at the item!
- Changed thirdperson camera angles and distance.
- Fixed dialogue bugs in Chapter 4, Door sound bug in rightwing, removed npcs at the end of chapter 4 escape 2 map when you drive the car out from the mansion
- Fixed weapon pickups so that you now can pickup any new weapon without owning extra mags for it.
- Added overlays and fog to chapter 1 forest again + moved torch weapon to be at the entrance of the public baths for easier notice.
- Fixed the bossbar, it no longer displays after dying in Chapter 4.
- You can now open the piano puzzle chest with the sledgehammer as well...
- Fixed dialogue pop up empty bug in the hotel map in chapter 1.
- Confirmed that 32-bit users also will be able to play without crashing. Crashes has been fixed!!!
- Changed the Stephano pickups to be more challenging and fun, if you die or save it will reset the counter, and you will get a hot reward when you reach 3/5!
Vote for us on Mod of the Year!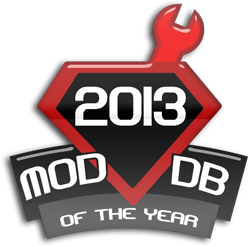 Some Generic and Random information about the mod:
The Version:
The Forgotten Ones v2.0 and higher is a remake of the older version released in 2011, hence the terrible rating you might understand why I didn't want to give up just yet. I've tried my best to remake the whole thing.
Filesize:
TFO features a fully remade HUD, VGUI & GUI including all new models, npcs, code, scripts, sounds, everything! Which means this mod will take up quite some space. The build is at 2gb compressed and 4.5gb uncompressed.
Theme:
Music, elegance and beauty is what combines TFO and makes it build up a unique atmosphere and tension.
Story:
TFO is about Grobuskna Vladinov, his family was murdered during the war, Grobuskna and his family was taken captive by Schienzel. Schienzel is a fiction of Josef Mengele, a strong similarity.
Grobuskna was spared to see his parents suffer.
Gregor, Schienzel's butler escaped with Grobuskna and ever since that time Grobuskna has wanted to bring vengeance on Schienzel.
The only problem is, he doesn't remember where Schienzel is located.
The Concept:
Inspired by old classics such as Resident Evil 1, They Hunger & Silent Hill.
TFO is processed by exploring, finding clues, experiencing true horror.
In TFO I wanted not only to have creepy level design and npc's but also very immersive sound, the sound gives you a chill and you can always feel it in your spine. In this case even Pamela Andersson could scare you if she popped in unannounced.
The Gameplay:
In TFO you can carry maximum 5 weapons:
- One heavy firearm
- A light firearm
- A melee wep
- A grenade ( very rare )
- A light source
As well you can carry extra items which will go in your inventory, such as:
- Notes
- Maps
- Keys
- Parts
- Emblems
Notes can be found all around the maps, some are voiced, some are not. Depending on which character the note is related to! When browsing thru notes in the inventory you will be able to see the author for each note, some will be unknown and some will not.
The HUD:
I've tried to make the HUD simple and pretty, the left side shows your health and a sprint bar ( stamina ) and in the middle of the health circle you can see a healthkit, if this healthkit is green that simply means you have a healthkit and can use this whenever you wish!
Generally if you die you will be given a healthkit automatically since death is normally caused due to difficulty. Hopefully this will be enough help to make you progress further!
The right side shows your ammo and current bullets in each mag ( only firearms )
Weapons:
There's 16 weapons in TFO they range from guns to melee weapons.
Easter Eggs:
TFO got many easter eggs, including:
-Achievements
-Unlockables
-Collectables
-Rage comics
-Randomness
Final Opinion:
The latest version of TFO brings better stability that's for sure, however I hope I'm not too late. I've felt to stressed on the previous updates, I finally got to really fix the remaining issues and test it properly. I'm certain it will be worth it to re-try the mod. But of course I apologize for releasing the mod in a terrible state in the first place.
Bug Reporting:
I would highly appreciate if you'd report any bugs you may find during the gameplay, you can post/report this here: Tfo-mod.com or post a topic on our Technical Forum area: Tfo-mod.com
Donations:
If you wish to donate for this project and future projects you are very welcome, as a reward you will be given instant access to the in-game unlimited ammo FG-42!
Donate here: Tfo-mod.com
FAQ:
Tfo-mod.com
Requirements:
- Source SDK Singleplayer 2013
- TFO Launcher

Current Bugs:
- You have to restart the mod when you change the resolution! Important!
Conclusion:
TFO was a big project for me, most of the work was pulled of by me alone which is the reason for the lack of testing perhaps. A big mod is a lot to handle for a single person.
And as some of you may have noticed, I was seeking modellers for quite some time. Some applied but they died quickly so I ended up having to spend money on the mod, I feel it was worth it.
Even with all the stability issues I still think this mod was worth my time, it was unfortunate that the first release had to be a total mess but that's how life is, it doesn't always work out the way you expect.
Have fun with this one!
Peace!
Screenshot(s):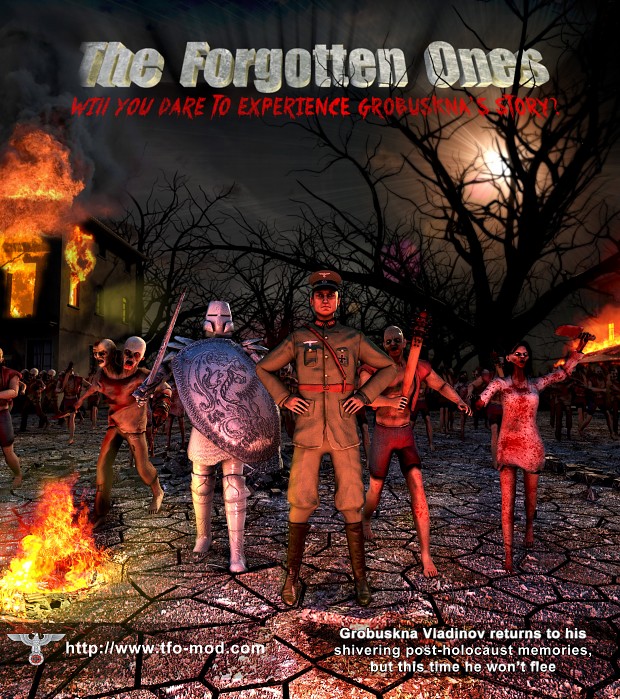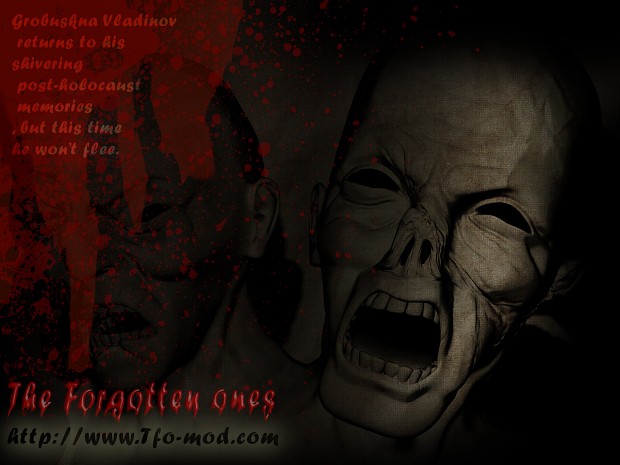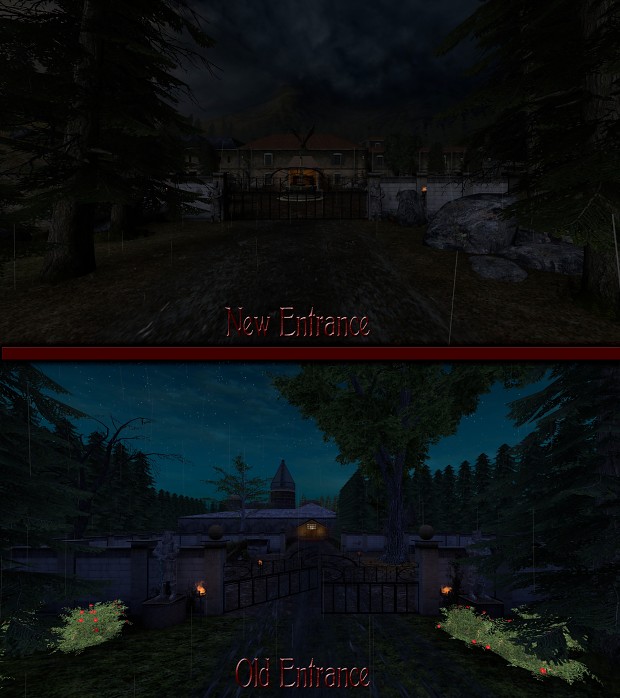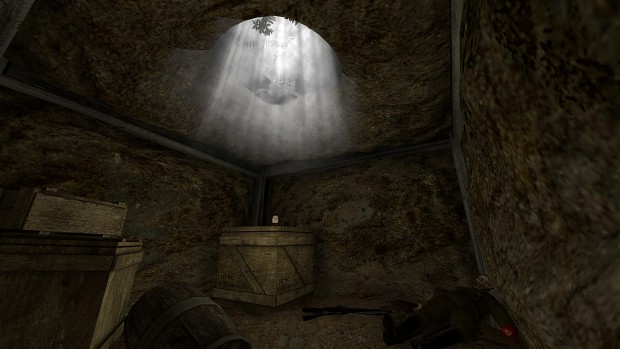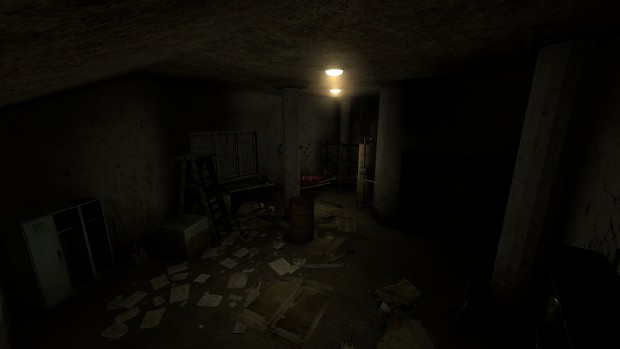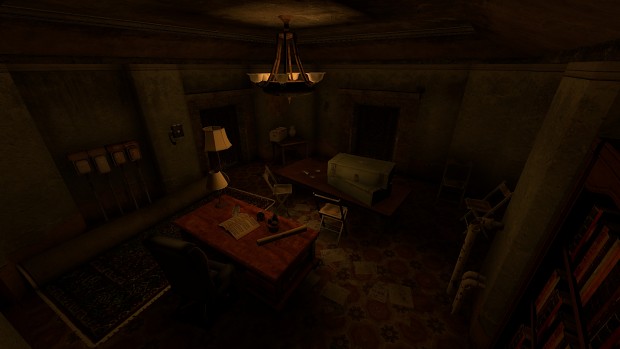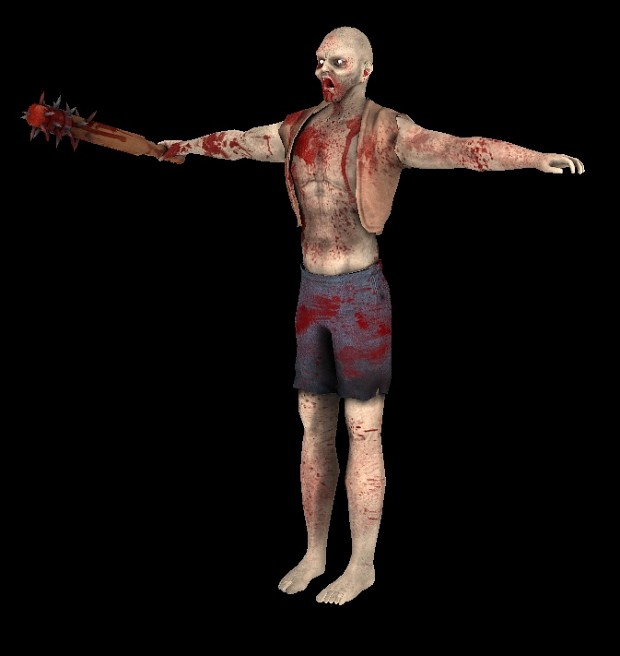 Gameplay Trailer / Intro / Teaser: