So many new things to share, but first to explain the reason there hasn't been an update. I got surgery on my hip, which took a much longer time to recover from than anticipated, I've been back for a few weeks but I've been putting off an update until I had a lot of fun stuff to show.
First we have the new pitfalls, the room layouts have been greatly improved as well with a lot more variety.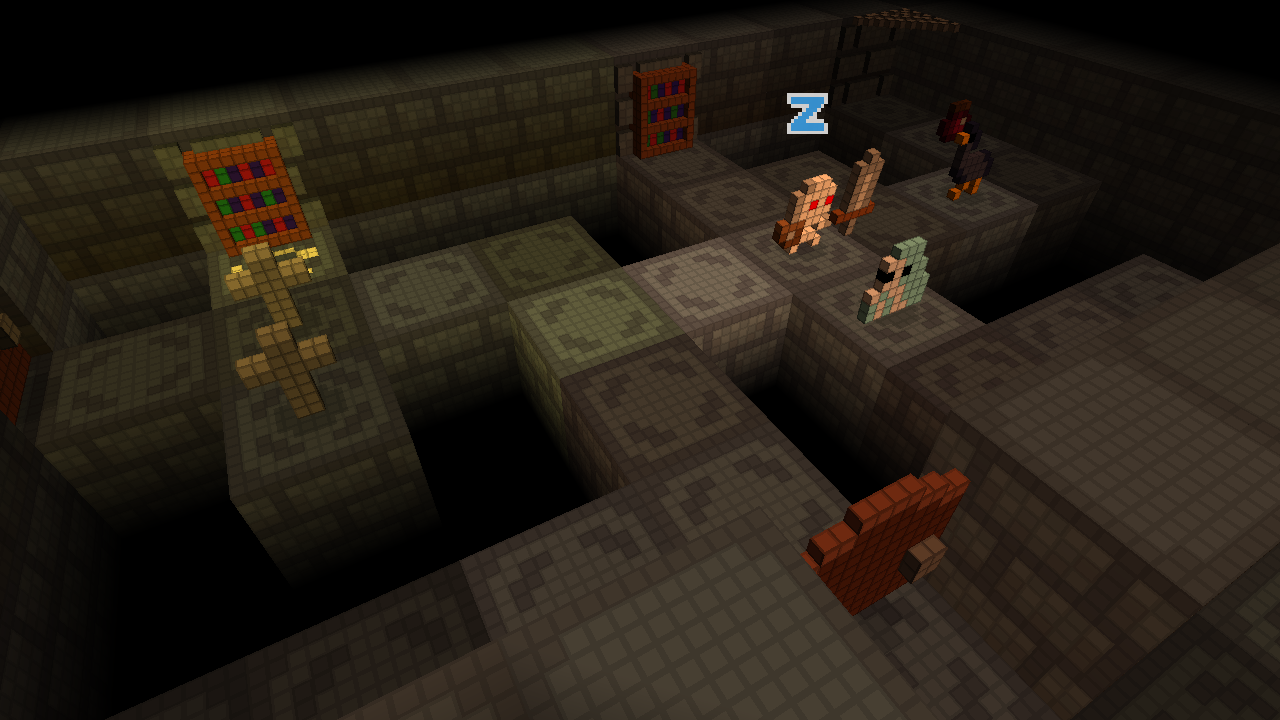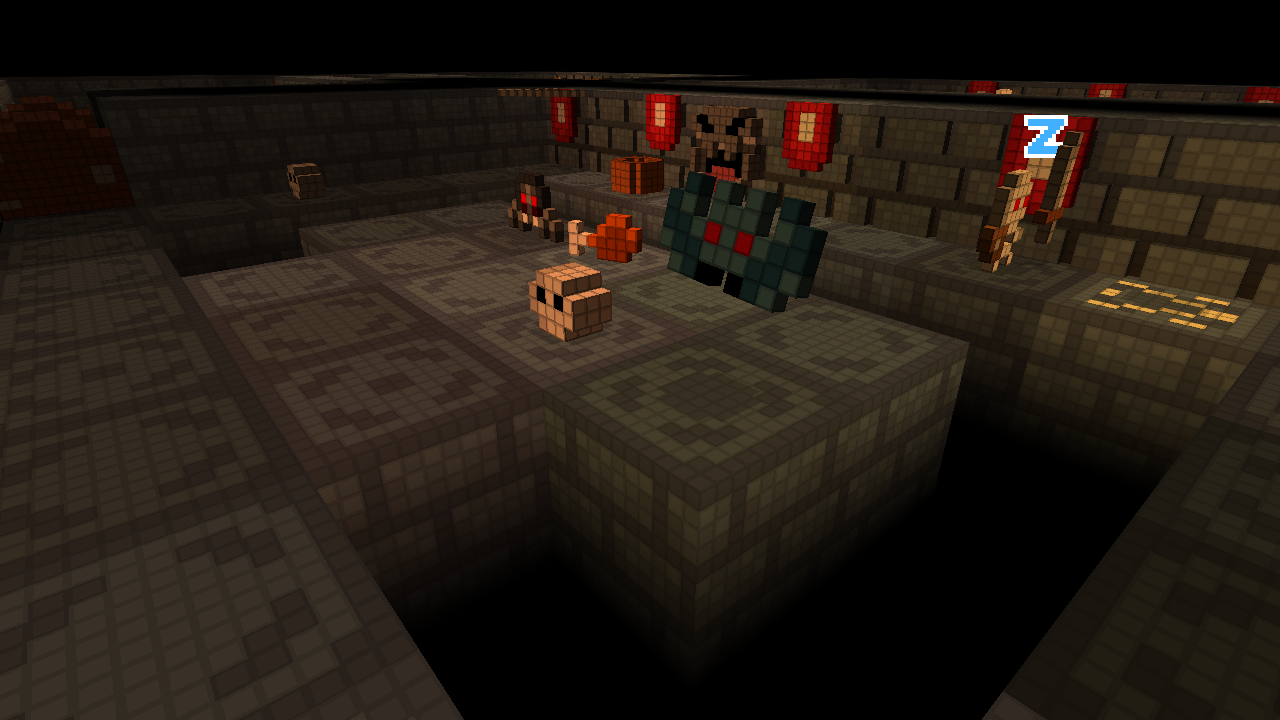 What happens when you fall into said pits? Well I'm happy you asked!
Instant kill pits were a bit harsh, so I went with a middle ground of comedy and punishment.
You may also be wondering what happens when enemies get knocked down into pits, well...
Kind of like that, except in this particular case I forgot to actually destroy the monster so he kept puking up his guts. Accidental horror movies are entertaining as well!
Added a feather item that gives you the ability to jump over pits and half walls.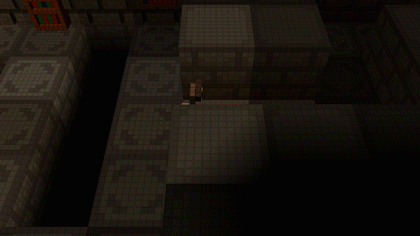 The effects on the sword swipe have been greatly improved, and I added the ability to destroy doors when you get locked in a room.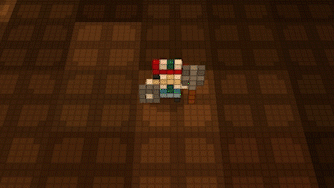 I also added a new alt attack for when you have breakable objects on your head, this functions very similar to beat 'em up games, it's a lot of fun to smash bats with graves.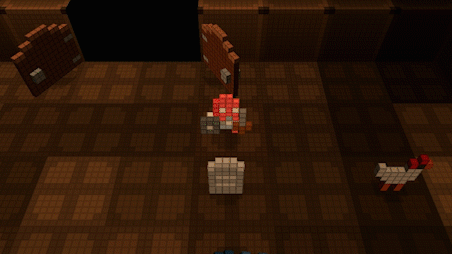 Finally we're at the end of the update I saved a fun one for last,
A very cool mini boss, my take on the classic ball and chain style enemy.
Oh I almost forgot the game got in to the Boston FIG indie showcase, if you guys are in the area on the 12th of September you should stop by and say hi!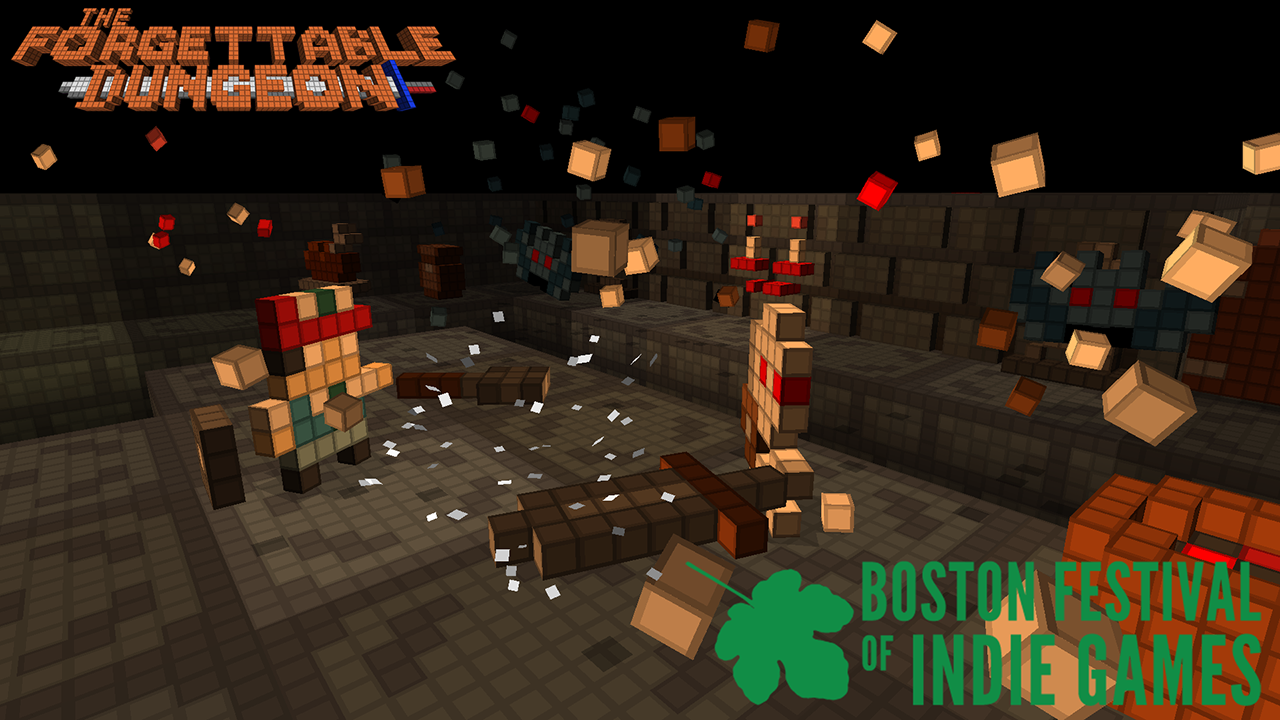 So yeah, things are coming along nicely. This was a much bigger post than I thought it'd be, I'm going to try and do smaller weekly updates in the future.