So many things to share today, first let's just get the big news out of the way....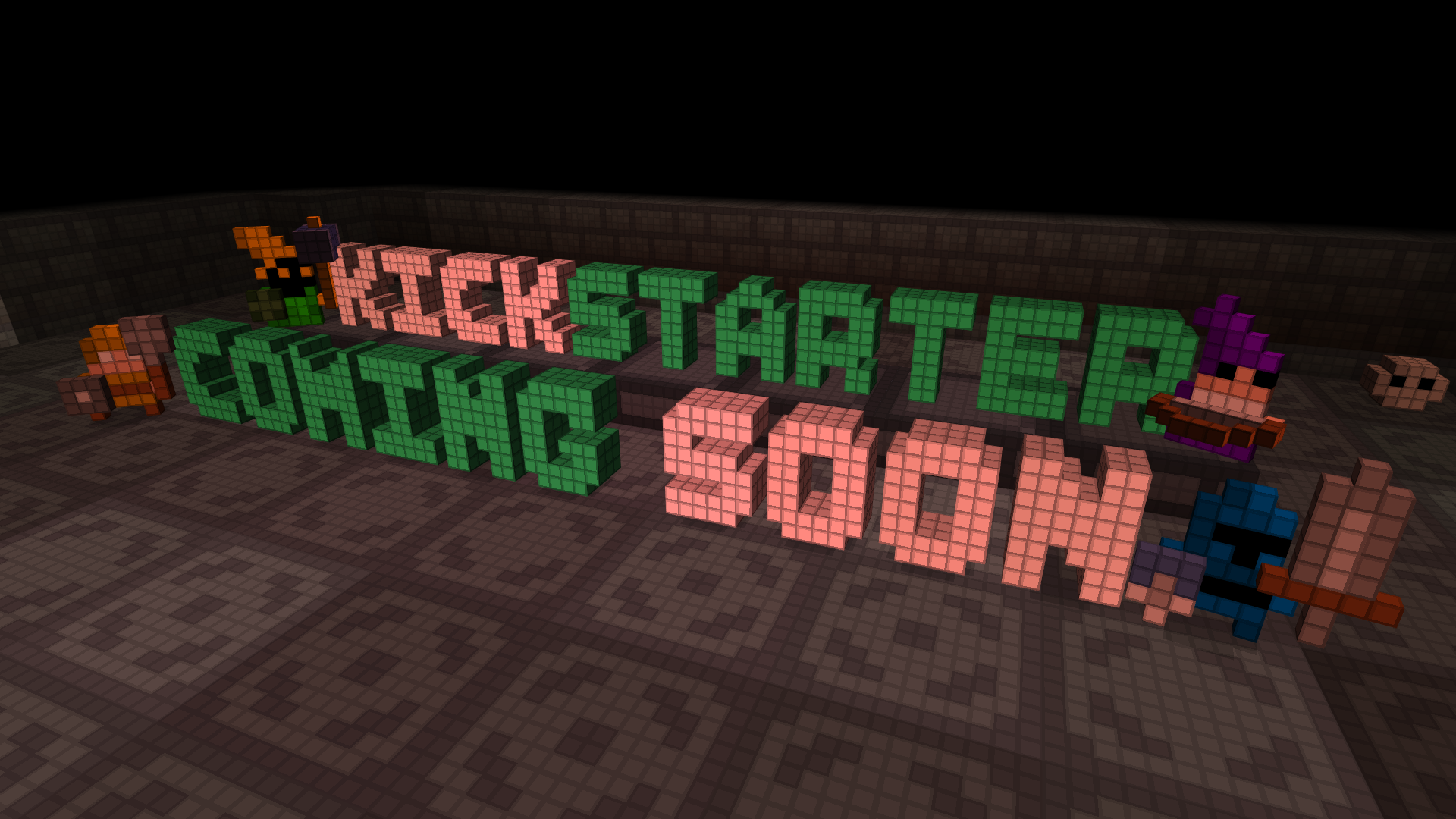 That's right we're going to be doing a kickstarter soon to help fund the game!
If you want to give me some feedback on the kickstarter page itself head here, Kickstarter.com
Right now it's just the rewards but any feedback or suggestions are welcome.
More details will come soon but if you want to be updated when the kickstarter goes live subscribe to our email list below.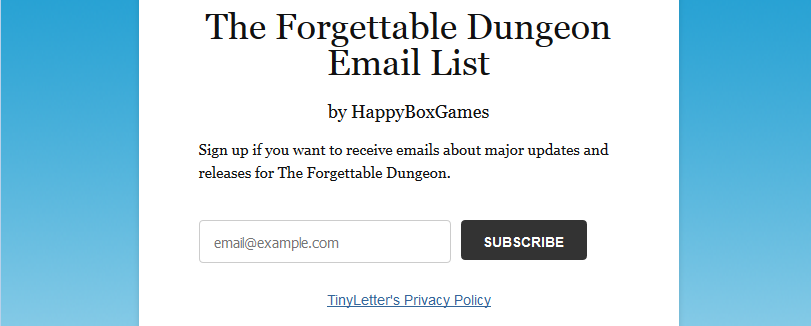 ( We'll only send you major updates on the game, so things like the kickstarter, release and what not Tinyletter.com )
Alright now let's show off some game stuff!
Fun new charge attacks for alt weapons:
New item that gives you a demons/dark souls style roll dodge, and dramatic boss door:
Made bounce traps reflect projectiles, and made a fancy gif to show off the "voxel destruction":
Also started fleshing out the ice world, and the snake boss a bit:
Alright now on to some non game stuff, I completely redid The Forgettable Dungeon's website the other day,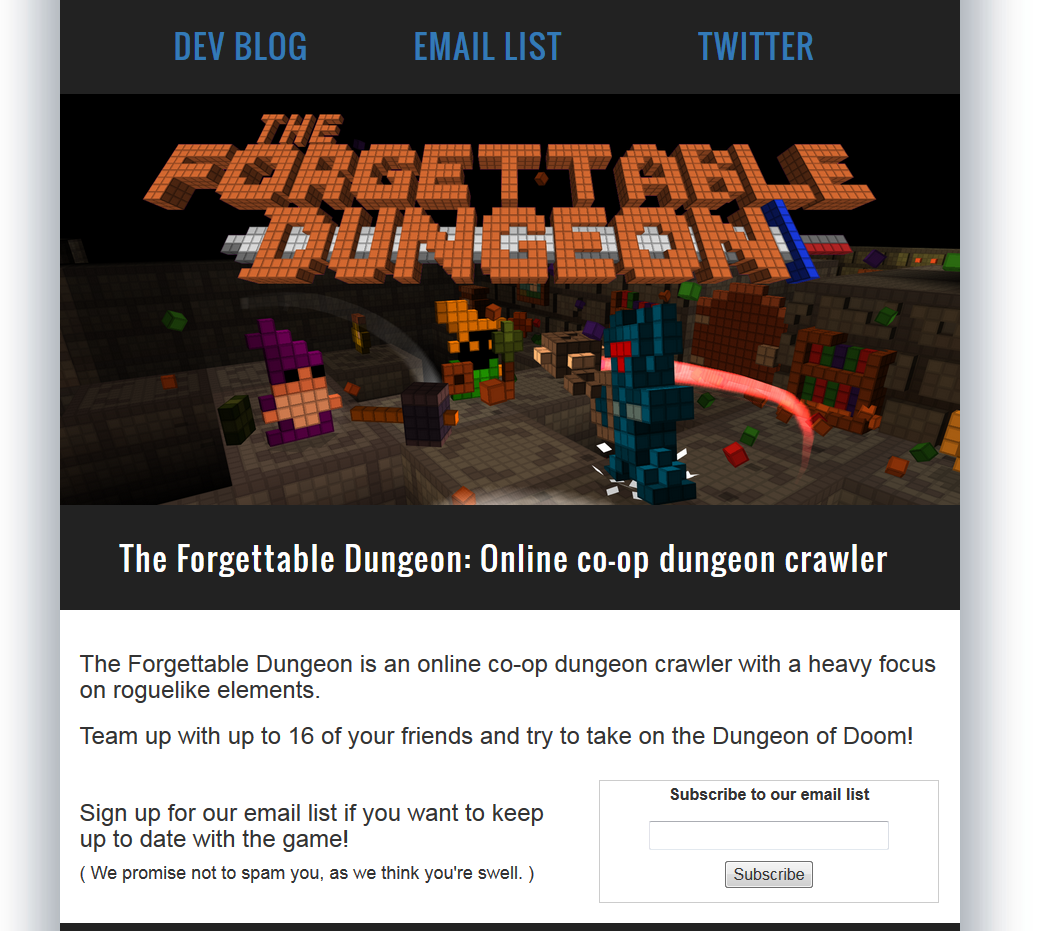 Made a timelapse by combining all the pics I've taken in the last four months of development, this was fun to do. Going to have to make a big one when the game finally ships.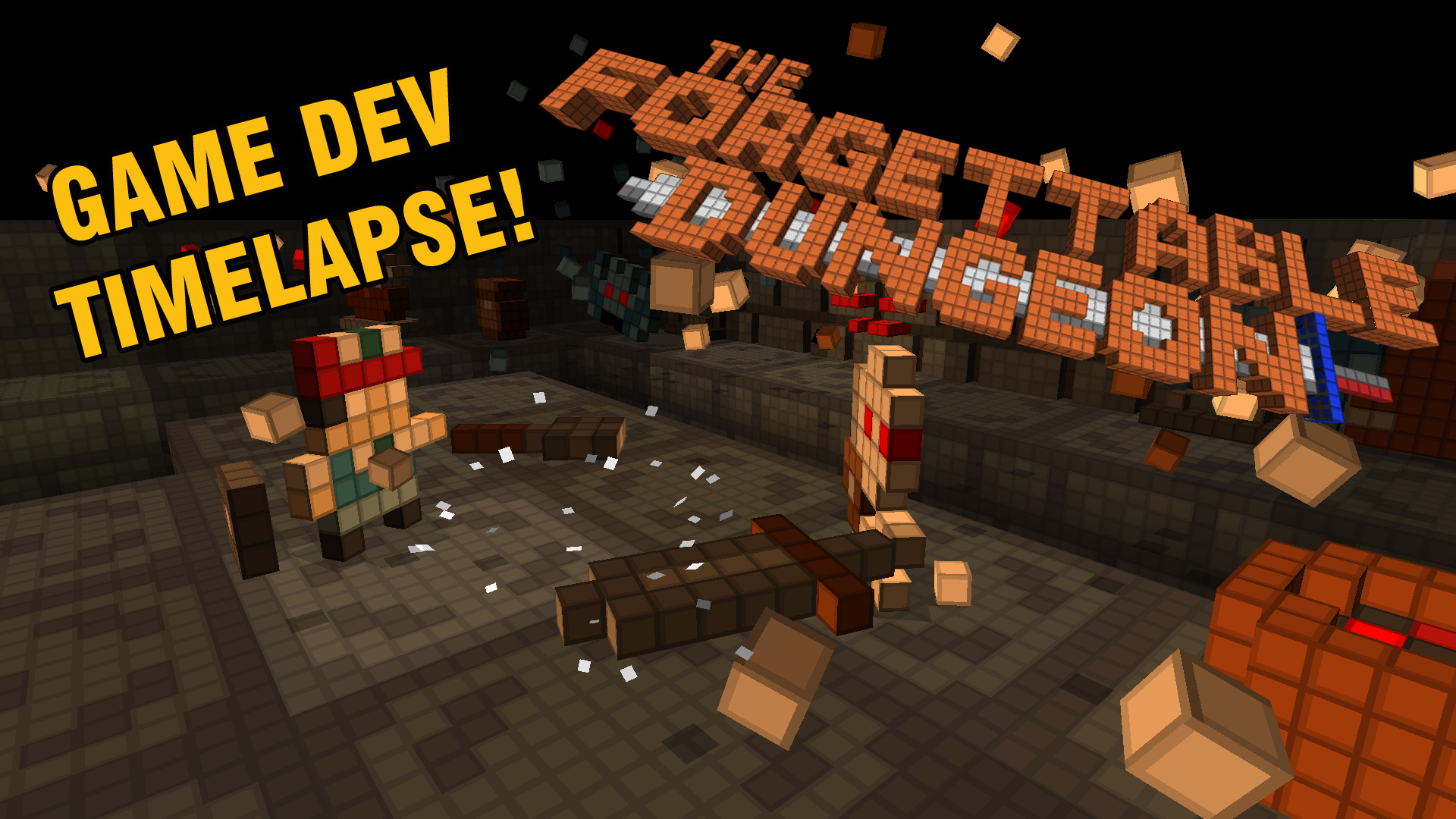 I mentioned last post about the Boston FIG show, I showed the game there and the response was great! People really enjoyed playing it and even came back multiple times to play.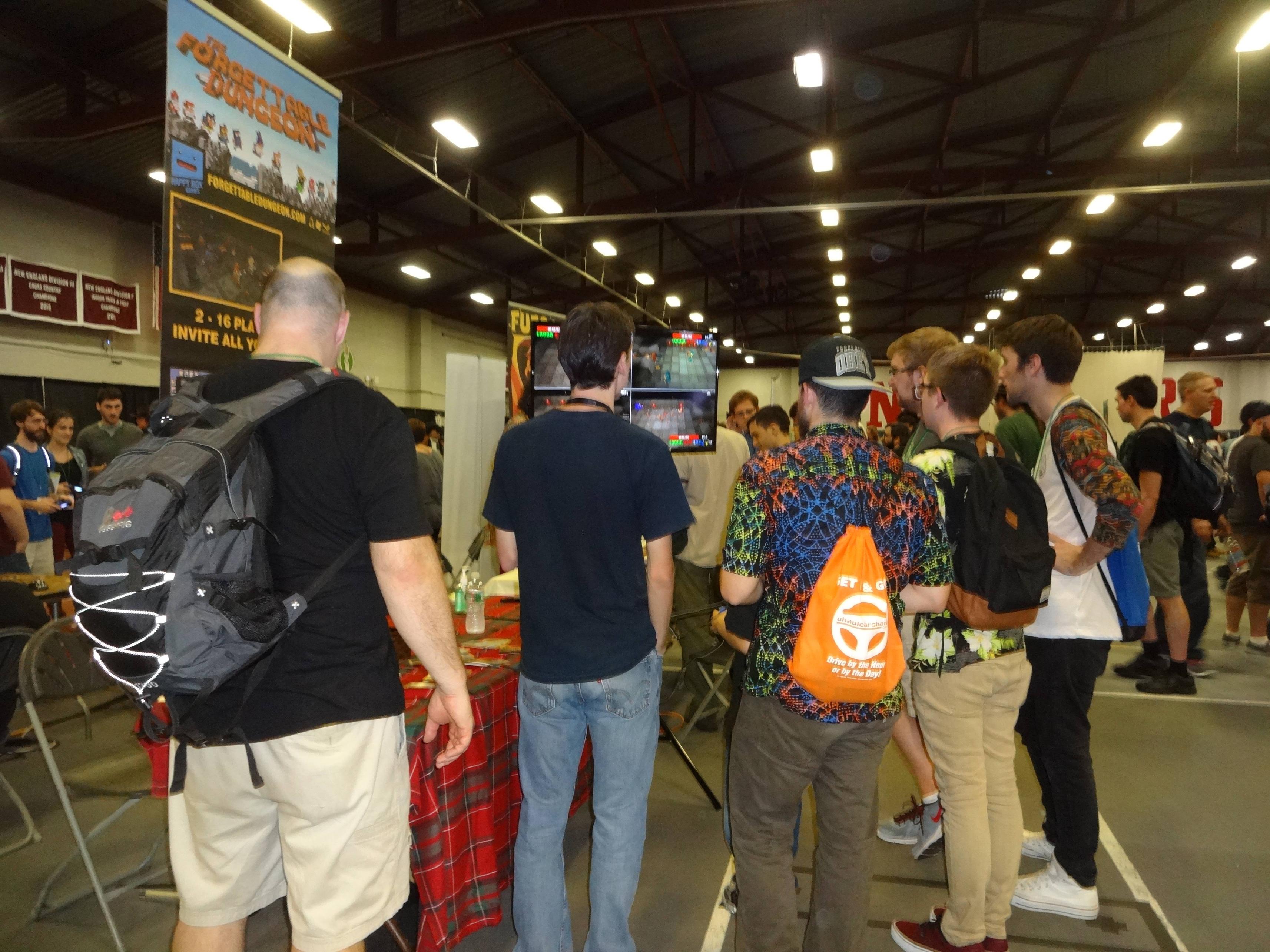 Go here if you want to see a few more pictures: Forums.tigsource.com
Showing the game at FIG lead to some fun opportunities, like talking! I have now given two talks about game design here's a pic from the one I did in Rhode Island specifically about hack n' slash games, also talking with me was the senior producer of God of War 1, 2, & 3. How crazy is that? The guy really knew his stuff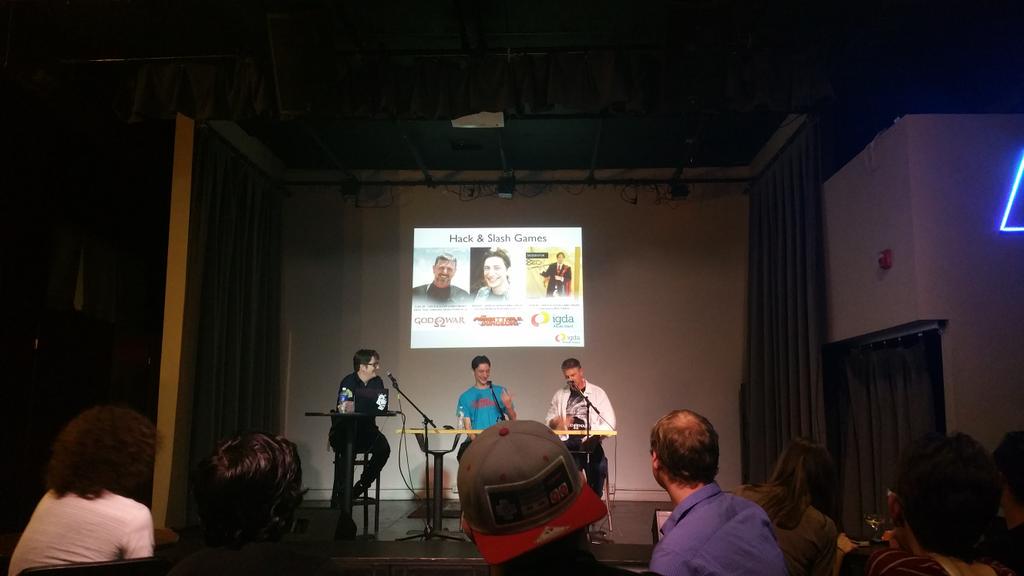 Click here for some more pics from the talk: Imgur.com
So yeah things are progressing really nicely, I'm going to be working hard on the game and the kickstarter. Can't wait to finally get this game to you guys!