I've been refining Neon's fighting animations recently and thought it might be cool to show you guys some of my process.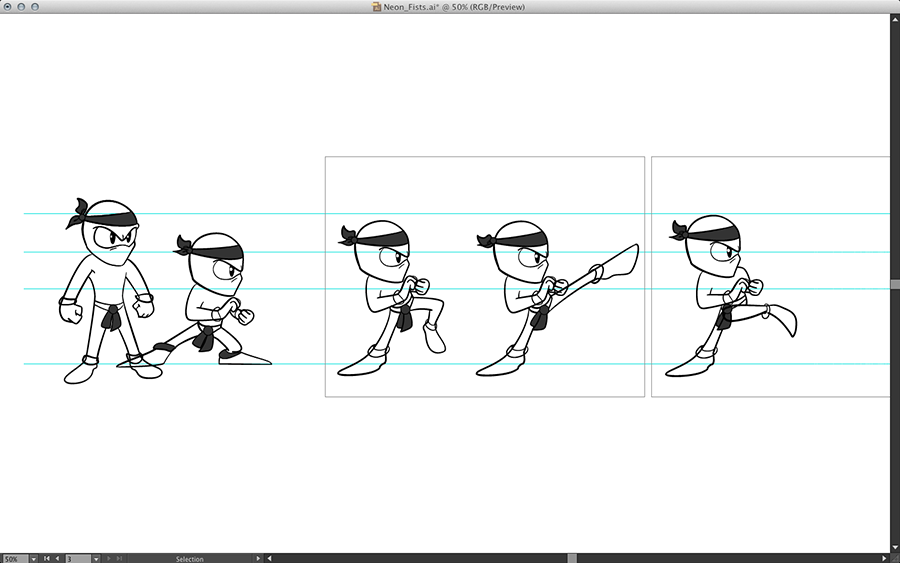 I usually start with a rough pencil sketch but since the punch and kick needed to be seamlessly integrated with Neon's "idle" stance I worked off of the already existing line art to create the various key-frames.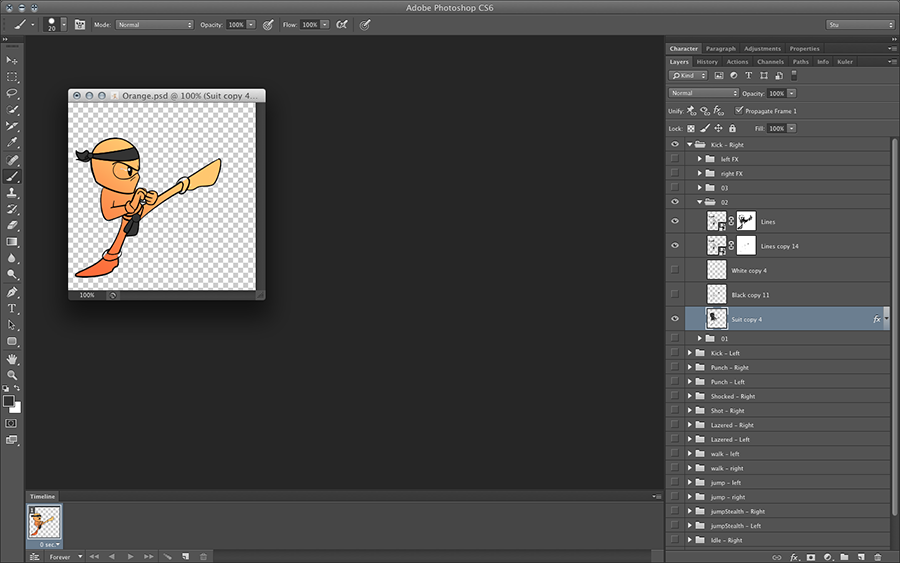 Once I'm happy with the linework I bring each pose one-by-one into Photoshop to paint under them and add the little touches such as gradients or glows to synthesize lighting on the character.


When I have all the key-frames painted it's time for me to test the actual animation by using the timeline editor for in Photoshop a very cool feature that before this game I never used. If I'm not happy with the way it looks then I go back through the process and tweak some things where it's needed but if so it's time for a quick export and a blog post.
Here are the final "Punch" and "Kick animations. Note that the spark effects on the punch animation would be there only if Neon actually hits something/someone. Also another fun fact Neon's kick is based on RYU from Street Fighter II because it's the definitive kick in my humble opinion.