Hi all! I invited the first group of playtesters last Friday and Saturday, and I'm happy to tell you everything went well so far. Man, I love playing my game with strangers. And it's also a very good thing for game development too, because I already have a huge list of things I want to improve that I never would have thought of without all this playtesting. Also, it turned out that the 'rule' that only 40-60% of the people accept invites is also true for Olvand: of the 35 people I invited, only 18 responded. And unfortunately for me, 16 of these 18 were in the second half, so I was really sad nobody wanted to play my game for a few hours. Apparently, lots of people lose interest in the games they subscribe to, or they see the invite and then forget about it. Fortunately the game was mentioned in Jayisgames' Linkdump Friday, so at least I got flooded with new emailaddresses to make up for it (and of course, the enthousiasm of the people in the second half also helped quite a lot ;) ).
Some of the things I have been working on lately for the new patch:
I think I fixed the two most annoying bugs (losing connection unexpectedly and ghost players) by changing only one little thing!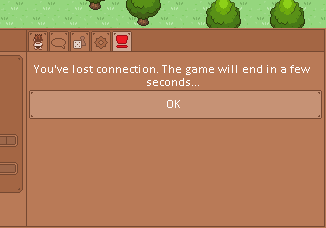 Because of all this playing with strangers, I think I have a clear idea now of which parts of the game people understand, and which they don't. I gave the manual a huge update.
There were lots of bugs on the website that have been fixed. For example, the website often claimed servers were online while they were offline, and the other way around. This has been fixed now.
New tabs! There's a game tab, so you can have some more info about which minigame you're playing, and a settings tab. They're still work in progress, though.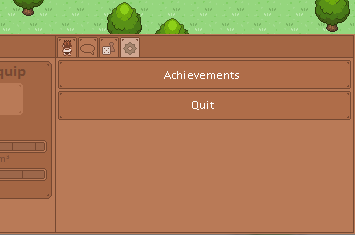 Also, unfortunately, the game doesn't seem to have real 'staying power' yet (so [this] didn't really work out so far), as the server are empty most of the time. Let's fix this by filling them with more players :). The next test group can expect an invite once the new patch is out!
People who beat me
Nobody so far! Although I should note almost nobody has tried; most of them where busy building a house.
If you want more development, see [twitter] or [facebook].