Humean games is currently running a competition in the newly released The Finish Line in which the top 3 fastest lap times by players before August the 9th at the US GP track in tractors will win a free game each.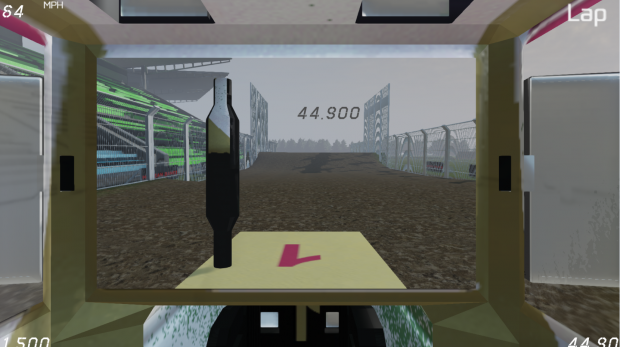 To enter the competition all you need to do is download The Finish Line for free (Link at the bottom of the page.) Then simply set the fastest lap time you can on the US GP track in a tractor. Once you hav edone this screenshot your lap time (either as you finish it or just with it written as your best lap in the bottom left corner) and send it to Humean games.
To send in the image tweet it @Humean_games you can also upload your screenshot then leave a link in the download page comment or the comments on this article.

The top 3 times will win a an indie game each and as The Finish Line is free why not download it and enter the competition! Just make sure you enter before then end of August the 9th, winners will be announced on August the 10th.
Good luck!