Thank you very much!
Two days ago, a heroic backer pushed us through the threshold of 2500 Euro - which means, that the gates to our MSG (MiniStretchGoal) 1 have opened!
As promised in our update back then, if we have at least 2500.- at the end of the campaign, all backers with an early access tier - thus "Pilgrim" tier (28 €) or higher - will get the old GameGuru World Prototype in the first weeks after the end of the campaign!
It´s not beautiful, and your CPU will melt while your GPU fries,
but you will get a first playable preview of things to come!
This means, we have 2 MSGs left to strive for:
If we reach 5.000 Euro in the end, all backers with a "Yemenite Gambler" (including the 14€ early birds) or higher tier will get access to this World Prototype.
If we reach 10.000 Euro in the end, the version goes out to all backers, including the applauding dock hands!
While being graphically inferior and hardware-demanding, the old World Prototype already included basic gunfights, an attacking cannon, trade, hunger / thirst / environment damage in some testing locations, first dialogues - and we altered enough of the world layout in the meantime, so you won´t encounter any spoilers that take away the fun from the "real game".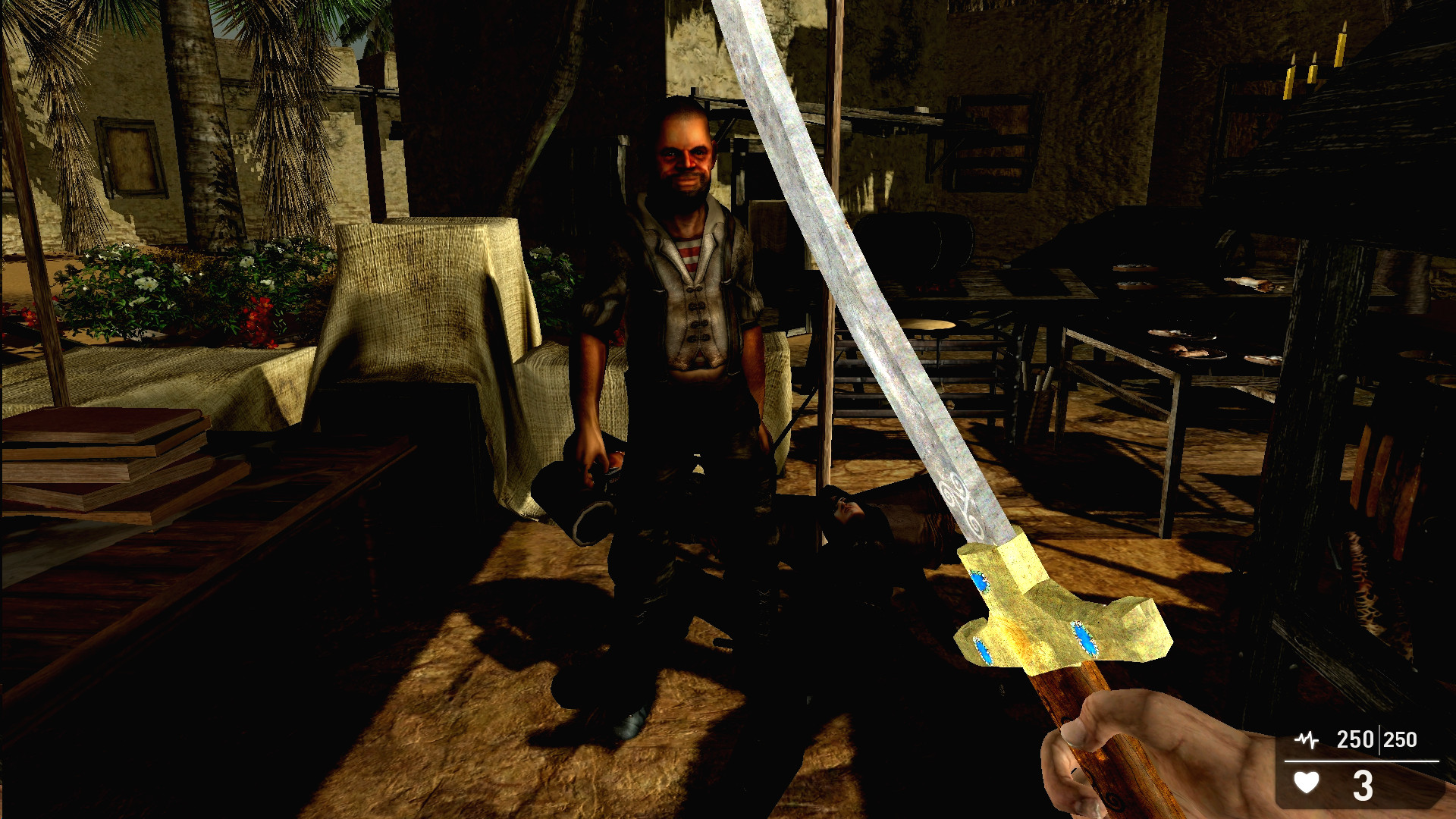 It includes even melee combat. Also very ugly, but functional!
And with an early access tier, you will be live on the front-line to witness the transition of our game from there....
...to here:
Now it´s beautiful AND fast!
As for the next weeks to come, we will polish the trade system, the inventory, and we will start to work on the production-quality iteration of the combat system.
And we will populate the world with NPCs, animals, buildings - and of course "Points of Interest" we have mentioned quite often in describing our game. Points of Interest are landmarks that are not marked on the regions and world maps, basically they are not known to the people populating the world of Antinomy, except for those who are currently there.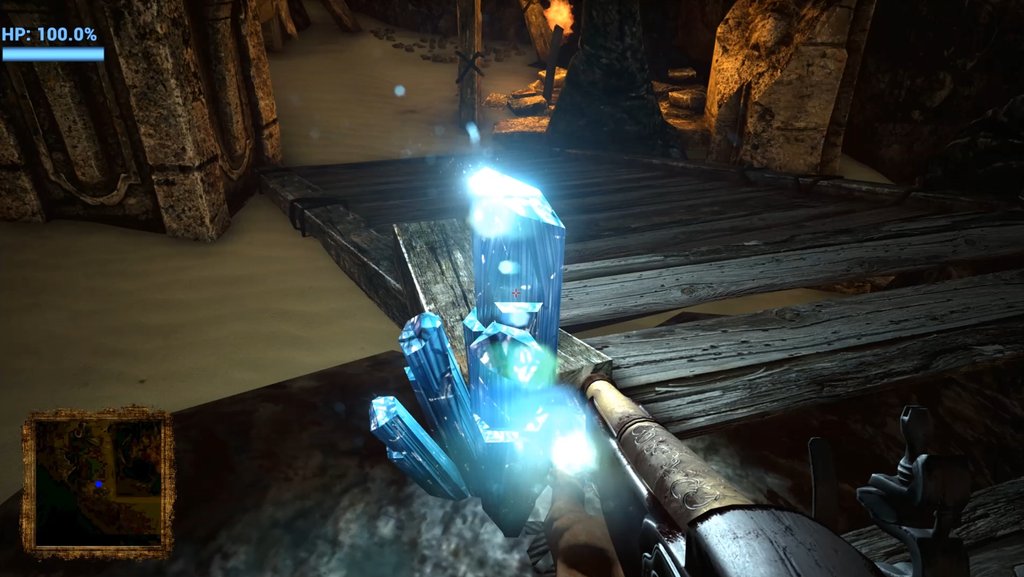 The cave system somewhere between the starting location
and Al-Hamra is one of those "Points of Interest".
They will be marked on your mini-map ONLY if you actually discovered them - and each of these points of interest has an own quest line starting there.
And because of your great support shown in the Kickstarter, we can now safely guarantee two additional Points of Interest, which will be named after one of you backers each!
This means, at the end of the campaign, we will select two of the backers randomly and then contact them to name "their" location.

Keep us going through those last hours, pledge, share the link, spread the word!
Thank you again!