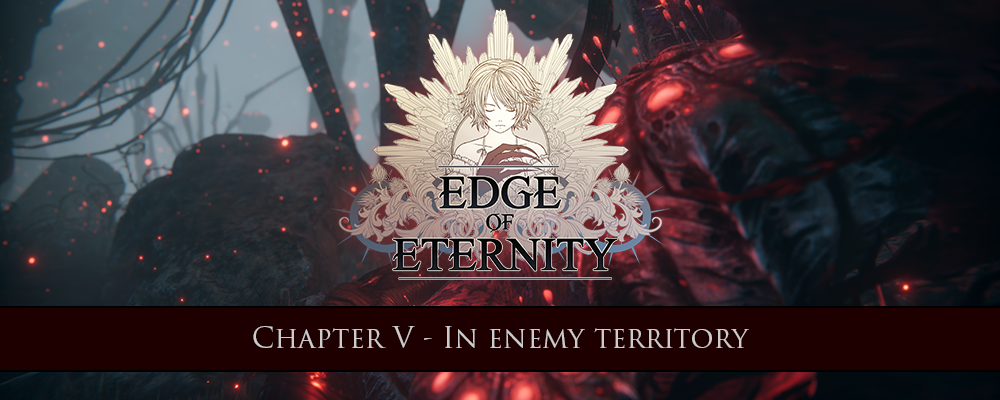 Hello !
We're glad to announce that the fifth chapter of Edge Of Eternity called "In Enemy Territory" is now available! We can't wait to see what you think about the next steps in our main characters' quest to save their mother.
As the gears of fate continues to turn and the world changes around them, Daryon and Selene continues their quest in hopes of finding a cure to the dreadful Corrosion. They travels will take us in the most dangerous places in Heryon.

(Minor Spoiler alert for a part of the fifth chapter scenario)
Ysoris seems to know a cure to the metal sickness but it is on another continent: Avaris. Due to an Archelite blockade, our heroes are forced to look for a mean of transportation. Ysoris is suggesting Daryon & Selene to look for answers in the Elysian fields. In these wastelands ravaged by the war, lies a derelict Battleship the Vanguard. In it, lies their best hope.
But Ysoris is hiding many things & his "solutions" might be too dangerous to follow. Our heroes might learn new things about the Corrosion, but at what cost?

Here's a full patchlog of what's new in this chapter:

In Enemy Territory.
New Area : Clockwork Field
The Clockwork Fields : a terrible zone claimed by the Corrosion. In this nightmarish landscape full of terrible abominations, that the heroes will discover that their foe is more than what it seems.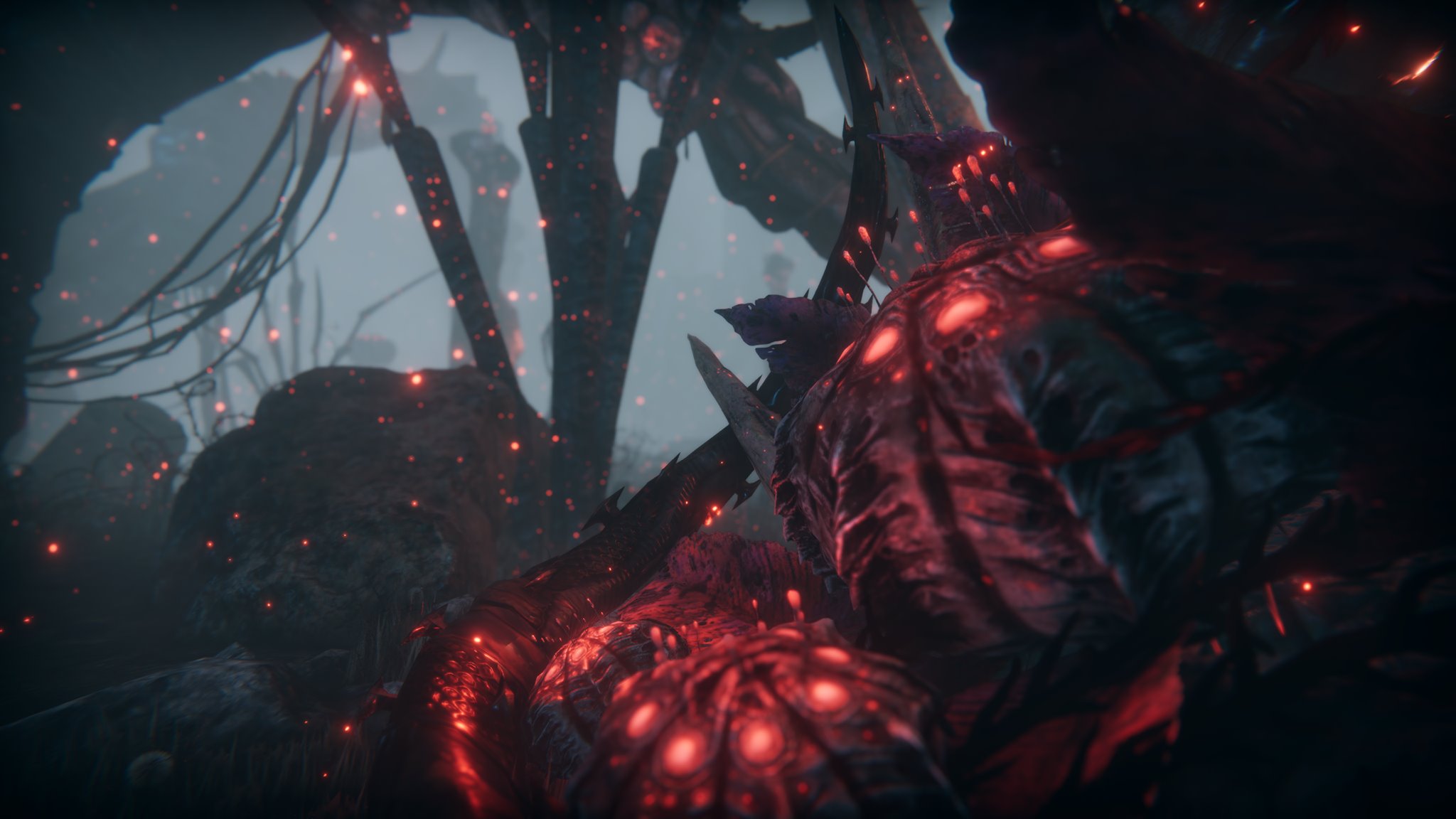 New area : Elysian Fields
When the war broke out, this region became a battlefield. The sky itself was ablaze and countless people died in this inferno - but Heryon flora is resilient and nature slowly reclaimed her rights over the region.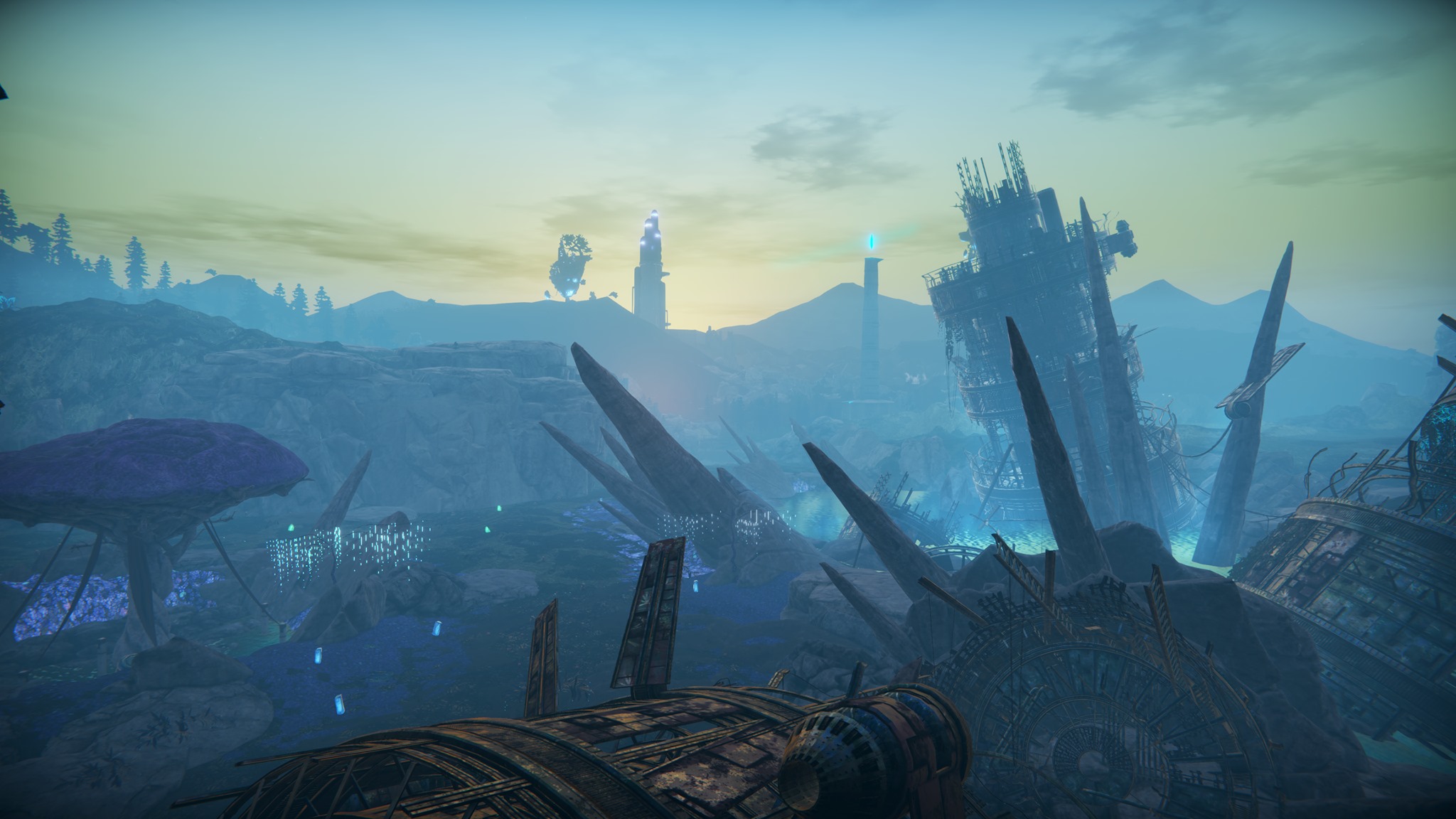 New Dungeon : The Vanguard
One of the few Archelite warships that remained functional after crashing. It has become a no-man's land - a death trap from which no one gets out alive. And yet…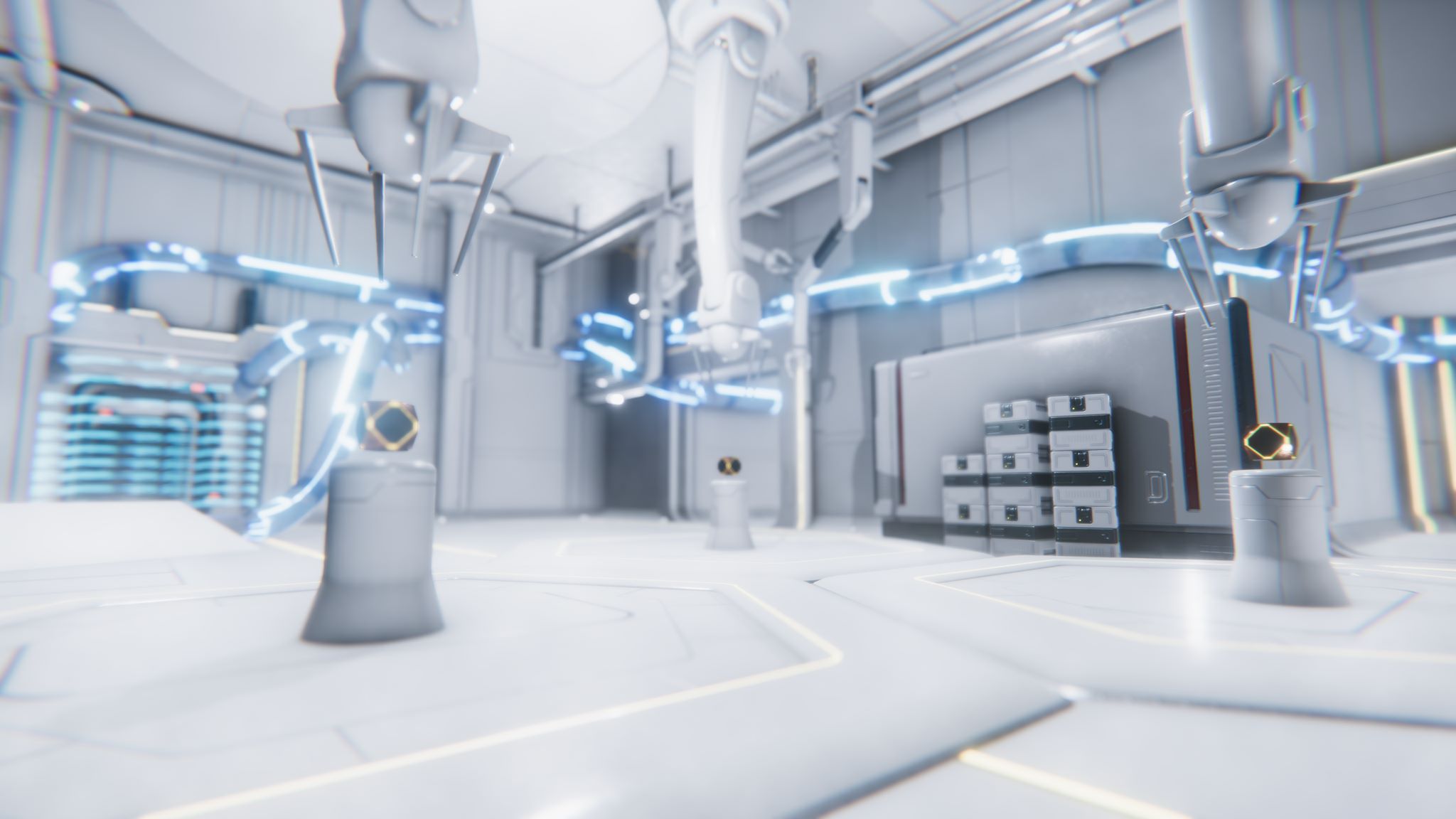 Return to Herelsor:
As they try to reach Herelsor for a much-needed debriefing, the heroes will discover that few things have changed during their absence and that those that didn't yet… will soon do. Heryon is changing around them, and they might be forced to take action.
Changelog:
Reworker Skin / Hair / Eye shaders of the main characters (NPCs will follow in a future update)
Fixed a few pathing issues with NPC and followers
Added supersampling
Added sharpening filter
Improved performances
Improved overworld ambiances
Fixed a bug that was causing character placement issues during inn / campfire scene
Rework of some old cutscenes
Improved cutscenes transitions
Added a notification when the current chapter is complete
Fixed a few wrong input display case with PS4 controller
Remade first two cutscenes of chapter 0
Fixed a few ZFighting cases
Cleanup a few animations issues
Clamped lighting HDR output to prevent bloom flickering on very rough surfaces
Fixed an issue that was causing the teleport menu to stay hidden after a teleportation (was causing "random" teleportation")
Reworked first two cutscenes of Chapter 0 (intro space and battlefield intro)
We want to thank you for your support, even in these complicated times, we also want to tell you what we're also working on known issues and bugs the game has during the following weeks. More news about that soon. Have fun in Heryon!

Don't forget that you can follow Edge Of Eternity on Twitter & Facebook not to miss anything about Edge Of Eternity, you can also visit & follow our publisher Dear Villagers on Twitter & Facebook for more Edge Of Eternity news.

You can also wishlist the game on Steam, that helps us a lot: