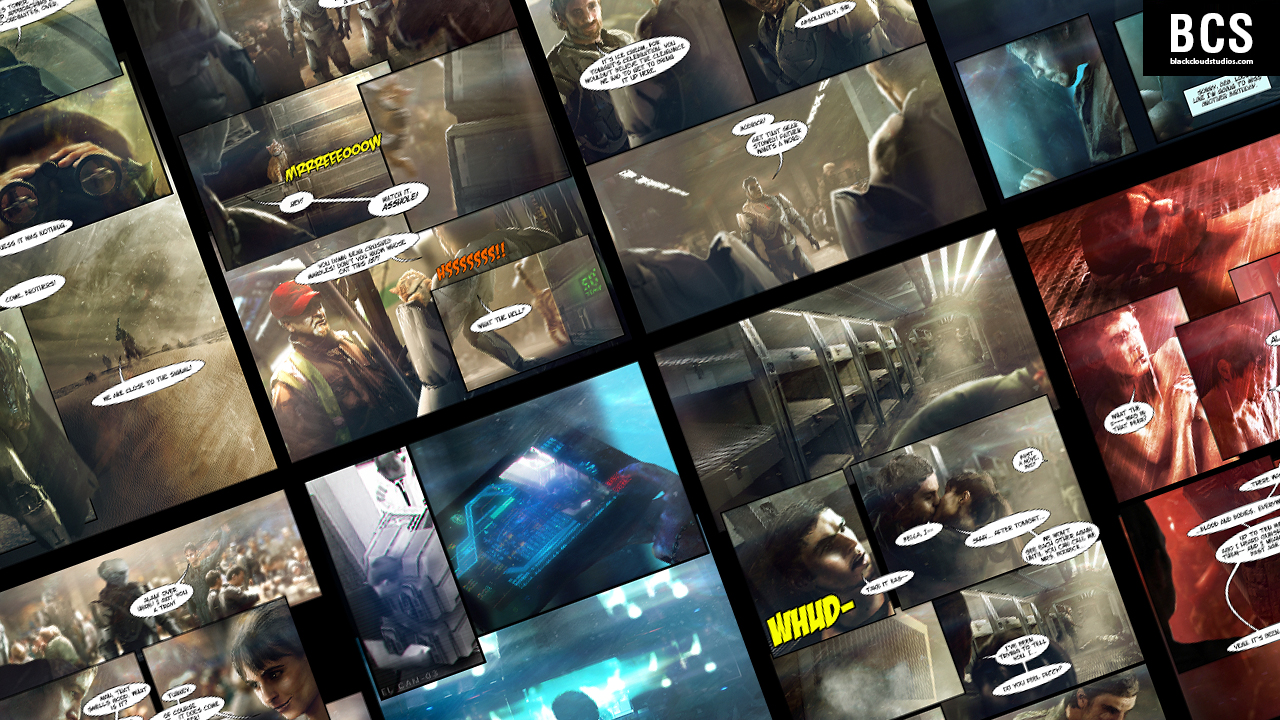 Los Angeles, California - Black Cloud Studios, an independent developer, is pleased to announce the Steam release of The Fall of Gyes visual novel, an experimental game title developed for Windows, Linux and Mac OS. Based on the successful Kickstarter campaign of the same name, The Fall of Gyes offers stunning cinematic quality and an intriguing storyline inspired by the classic sci-fi horror films of Ridley Scott. The game follows the events at the Gyes bunker and prequels the After Reset RPG story.
Link to Fall of Gyes Steam store page: Store.steampowered.com
Fall of Gyes strives to maintain a tradition of kinetic, visual novel storytelling that takes place on Earth, 132 years after the "Reset," a thermonuclear apocalypse that nearly ended human civilization. Around one third of the globe is covered in "Yellow Zones" where the ruins of cities are buried in radioactive dust. In these areas, anarchist survivor groups have taken control. It's a place where uncontaminated food and drinking water are valued on par with human life.
Another third of the Earth is in the agony of the "Red Zones;" the epicenters of the deadly anomalies that arose as a result of a nuclear chain reaction in the atmosphere and the morphing of the planet. The majority of life is not capable of surviving in the Red Zones and that makes them a perfect home for mutants. The planet, to all its pre-reset inhabitants, is unrecognizable.
Developed by Richard Nixon, Jeremy Wilfinger, Adam Burn, Peter Cooper and Angelina Stroganova the game represents the output of cooperation between indie developers and hardcore Hollywood backstage experts.
For maximum enjoyment, play the game before you sleep in your cozy bed.
Despite our small team we are a dedicated Indie developer, and with time we'll be able to add full voice acting for TFoG. So by purchasing our game and up-voting it, you can help to make that upgrade a reality. Beyond that, extra funds we receive from TFoG will be used to make more of the same visual stories with more choices (leading it to be like Telltale's games) and to invest further into our primary "capital ship," "the big RPG of our dreams" - After Reset RPG.
Thank you, guys, for your support.
Sincerely,
Richard.