Hi guys! Today's update is devoted to Atmosphere of the After Reset setting.
But at first let me share fresh good news by tradition:
• Since we announced direct pledges people have been backing directly $1,5k per day. So we are in business. We are going to have some rest and continue our work on prologue. Thus, I assume it will take 4-6 month to complete the prologue part and put it on Steam EA.
• We have finally complete STORE page on our website, where you can make your direct pledges and get your Instant Access to the current tech build of the game.
• We successfully got into the top 100 of the Indie of the Year Awards by IndieDB. So now we need you to click on "Vote for that game of the top 100" to make us win the award. Please, do it :)
• 'The Fall of Gyes' will become a separate realistic art novel as a collaborative project with Adam Burn by initiating a separate Kickstarter art project in February 2014.
THE FALL OF GYES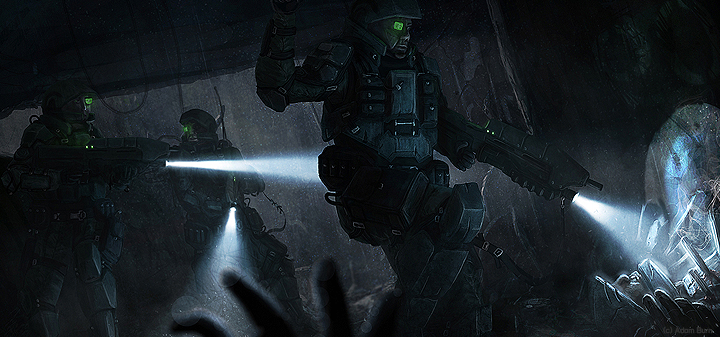 So as you know from our KS campaign we were desperately indented to make that art novel as the prequel for the main game. Unfortunately we were not successfully founded but we find another way to make this art novel a reality. We are going to put it on Kickstarter as a separate art project in February 2014.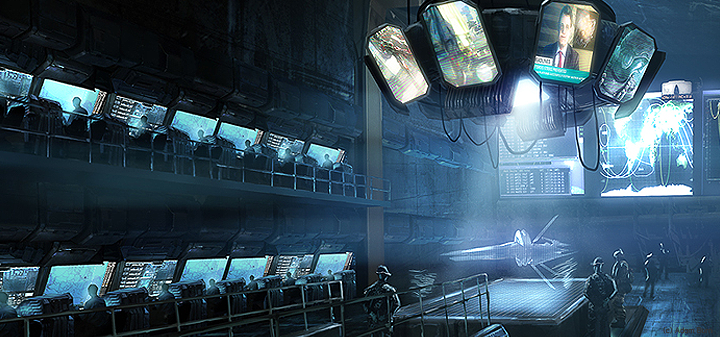 Several month ago when I searched the Internet for the new AAA artist for the Fall of Gyes, I've occasionally encountered that art project called Telicos Protocol.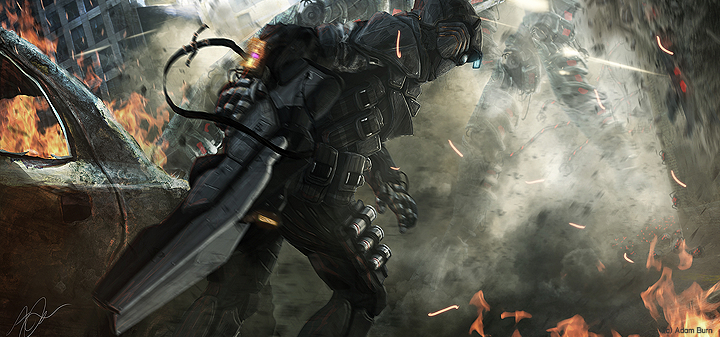 That pro comic was painted by Adam Burn. You know the high standard of everything we keep in working of After Reset. And I studied his portfolio in detail - his experience in working on cinematic high quality comic and his vision of the future technological appearance of humanity is pretty close to my own. You can see that by yourself from the arts of him we selected to put here in the news. I am pretty sure many of you will feel the United Governments and the Past Age on them :)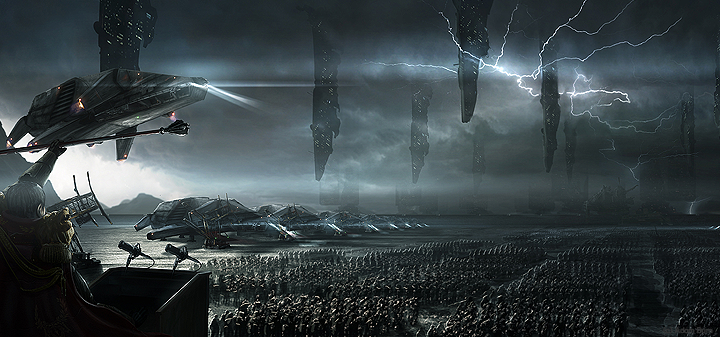 So I contacted Adam about two weeks ago and we agreed to collaborate on this art novel to make it an awesome reality.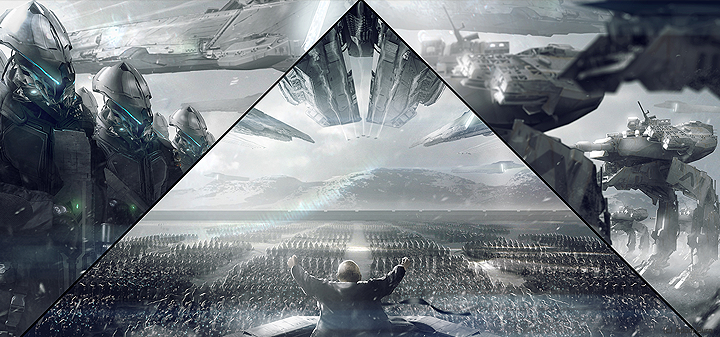 I always thought to make the Fall of Gyes as the prequel for the After Reset RPG in form of adult comic or art novel with cinematic quality and interesting story in the best traditions of Ridley Scott's classic. Like the Thing or Aliens due to sci-fi genre of After Reset and claustrophobic atmosphere of the bunker where no one knows exactly what is happening and who/what the enemy is.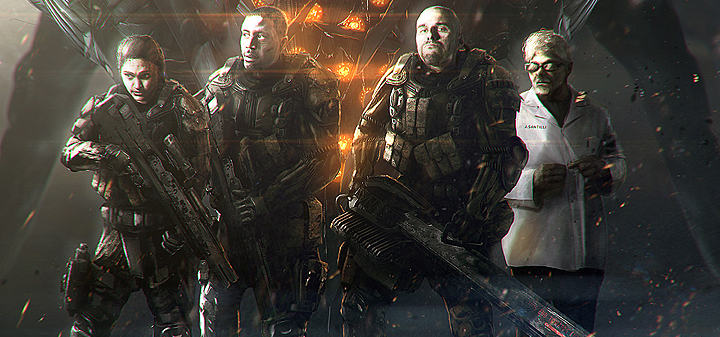 So what about the story? With the main characters you will discover the story of one of the companions from the original game and find out what happened in the bunker where players begin their journey in AR RPG. It is supposed to be a story of a young intern who arrives to the outpost of the United Governments for the last year of practice for Science Corps. But someone sabotages operations in the bunker... and suddenly some shit starts happening. There you can expect something like the Thing of Ridley Scott's classic as I mentioned.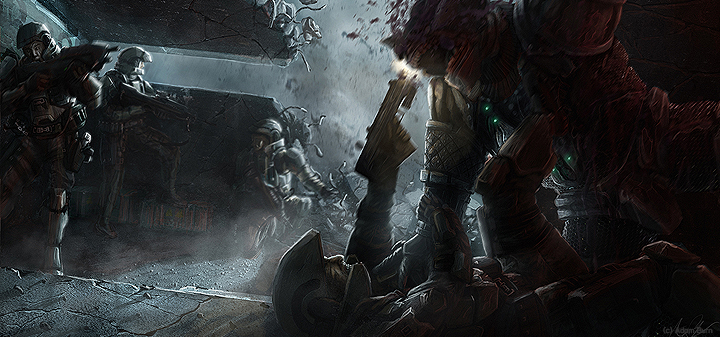 During the narration of the novel readers will discover and meet more of common life of citizens of the United Governments as well.
How that will look like? It can be of any size depends on our founding results but we are going to focus on 32 pages of classic 17x26cm for printed version and 6:9 for digital format as our basic goal.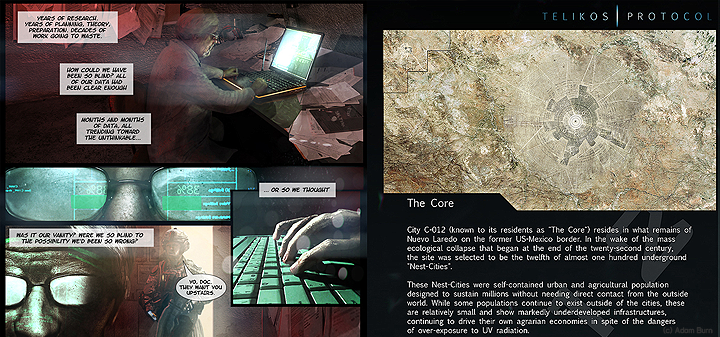 Speaking of the goal, it will be pretty affordable even now: $12,5k only.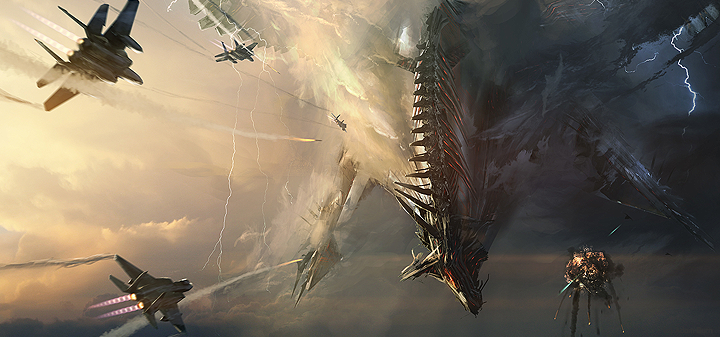 Regarding our negotiations with Adam, it will take us 2-3 months to finish the novel after the March of 2014. So it should be done right before our prologue of the game is done for STEAM Early Access.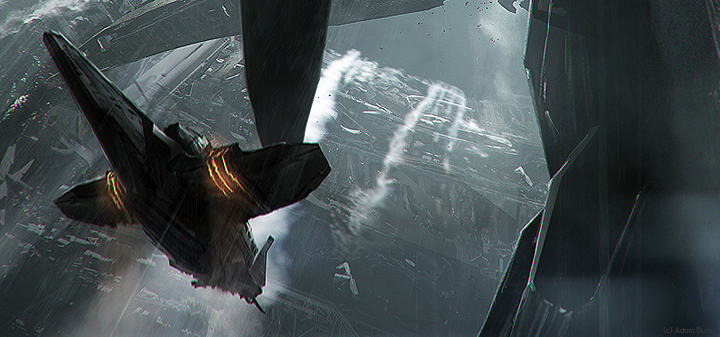 So, I hope you will like it!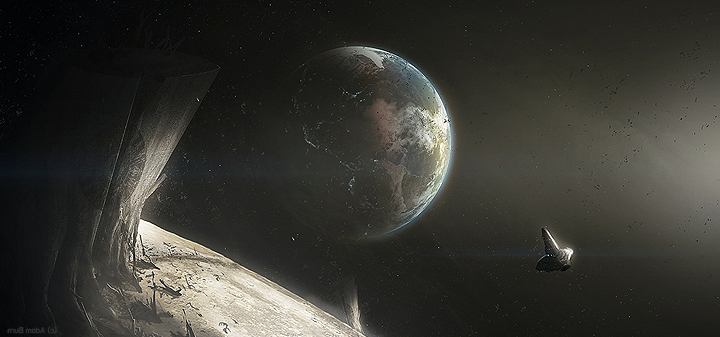 Stay tuned and don't forget to back us directly via the Store :)
Back us via PayPal.
Like us on Facebook.
Add us on Steam Greenlight.
Join After Reset™ RPG official website.