Residents of The Great Ursee rejoice! Launch day is finally here, and The Falconeer is available to download on Steam RIGHT NOW - and as part of our launch day celebrations, we are sticking a 10% discount on for all early bird Falconeers!
Thank you Pioneers
We'd like to thank each and every one of you for all of your feedback during the Beta stage earlier in the year, with each bug squished and suggestion made helping shape The Falconeer into the exciting adventure that it is today - to all of the pioneers of the Great Ursee, we salute you!

Join our launch celebration
We have a celebratory stream going live RIGHT NOW with appearances from the developer Tomas Sala, as well as the man behind the sounds of the Ursee, composer Benedict Nichols - after which a whole host of Falconeers worldwide will be sharing their own journey live on Steam page - be sure to join us!

Go Deluxe
The Falconeer is also available in the form of the Digital Deluxe edition

It comes with a digital game guide, documenting everything you need to know about The Ursee to prepare you for your adventure - with detailed descriptions of items and enemies, as well as lore about all the locations you will discover, accompanied with beautiful high quality artwork from the game itself!

You'll also receive a copy of the games breathtaking soundtrack to download and enjoy, featuring 29 tracks composed by Benedict Nichols!
From soothing sweeping music perfect for exploring the unknown, to pulse pounding drums signalling the arrival of intense combat, the OST is just as unique as The Falconeer itself!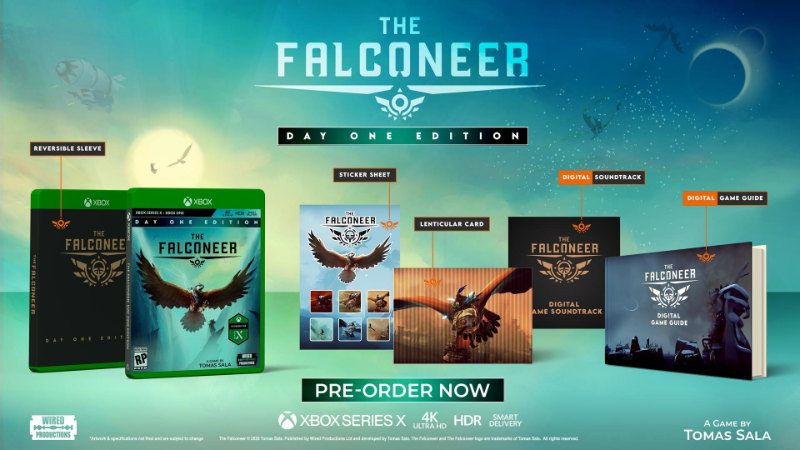 A competition fit for a Warbird
No launch would be complete without a sweet custom system to go with it! We've partnered up with the aptly named Falcon Northwest to put together a MIGHTY Gaming PC featuring AMD's newest and greatest CPU that is worth $4,999 in value!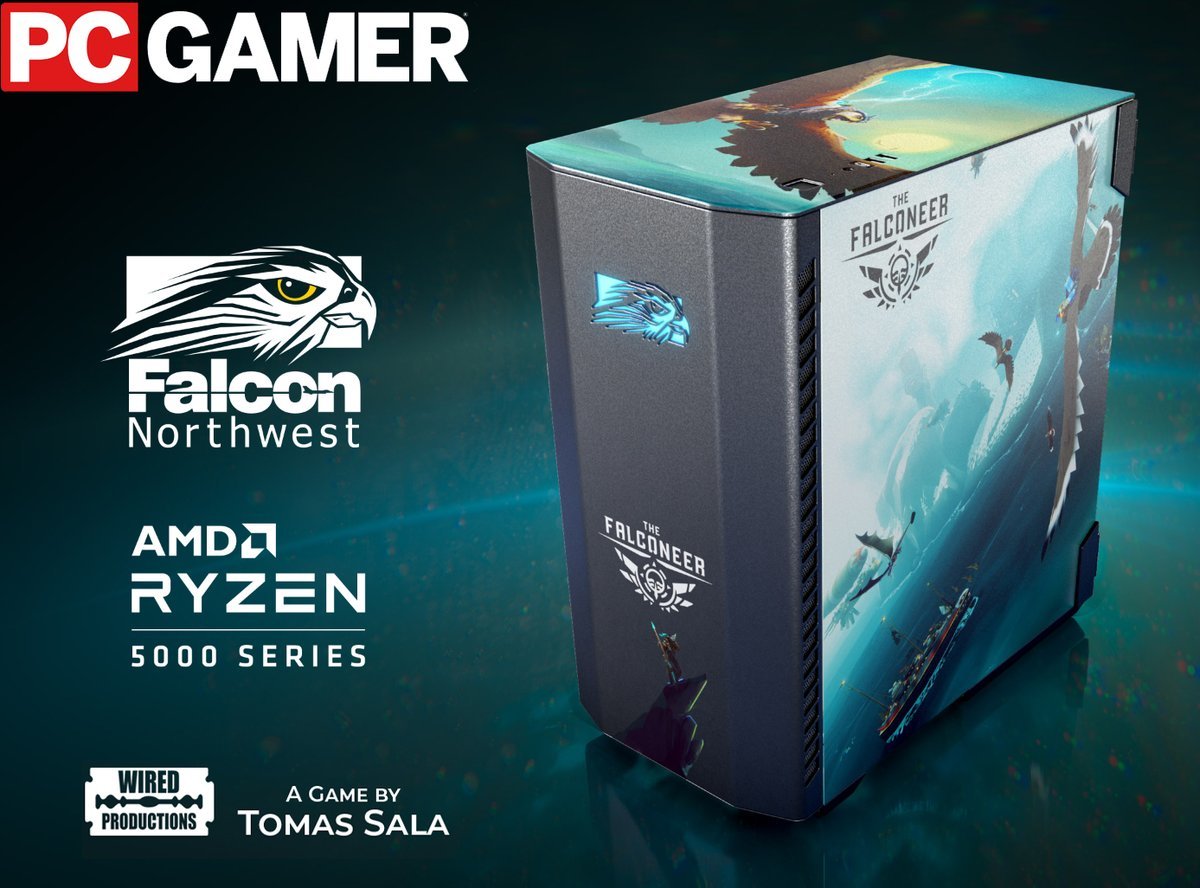 • AMD Ryzen 5900X 12-Core CPU
• NVIDIA RTX 3080 Founders Edition with 10GB GDDR6X
• 2 TB Seagate Firecuda 520 PCIe Gen 4 storage
• Asetek Liquid cooling
• 32GB DDR4 G.Skill Memory
• 750 Watt EVGA power supply
• Custom cabling by CableMod
• The Falconeer Digital Key

If you want to be in with a chance to win, simply check out the competition we are hosting with PCGAMER to find out more (Note this competition is for residents of the US only)

Spread the Bird
If you are enjoying your time in The Falconeer - please go ahead and leave a review,
then go ahead and share the launch with everyone you know that needs a Warbird in their lives!

If you want to know where all the cool birds hangouts - or have any issues or feedback with the game, then come and join other Falconers, share stories, screenshots and suggestions and stay up to date with all the future updates to the game!

Join The Falconeer Discord