When David (our concept artist) and Pablo (our CEO) started working back in december 2012, the Khärn race was one of the first things they wanted to draw. Something funny about them is that at the beginning, the name of this tribe of big and slow warriors was...Skara. Pablo loved that name from the very first moment he wrote it in the map of the seven realms. He loved so much that he decided Skara was going to be the name of the game, so he had to create a new name for these raw warriors. And Khärn also sounded good.
With the Durno characters we had a lot of problems choosing the right path, but Khärn did not cause as many problems. In the first skectches David drew I saw a barbarian-like warrior that was exactly what I was looking for. Without knowing it.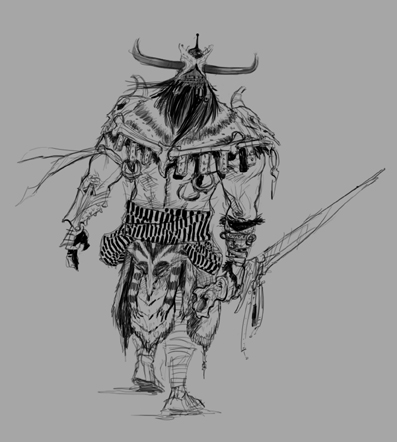 The first Khärn Sketch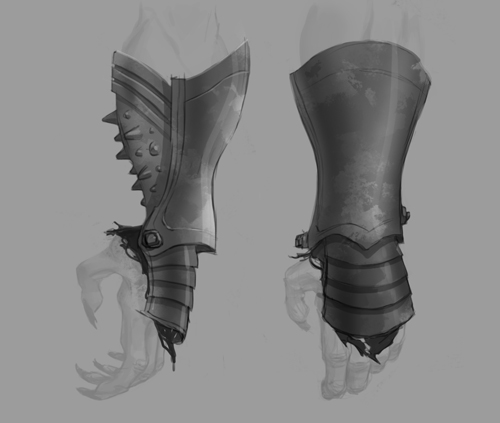 Glove detail
The next step was create the first 3D model for the Khärn character. Our former character artist David Vercher sculpted this hi-res model that was hand-painted by David Güell. We are trying to avoid the photo-realistic look for characters, so all the textures are painted with different brushes, giving this sense of natural paint over the characters body.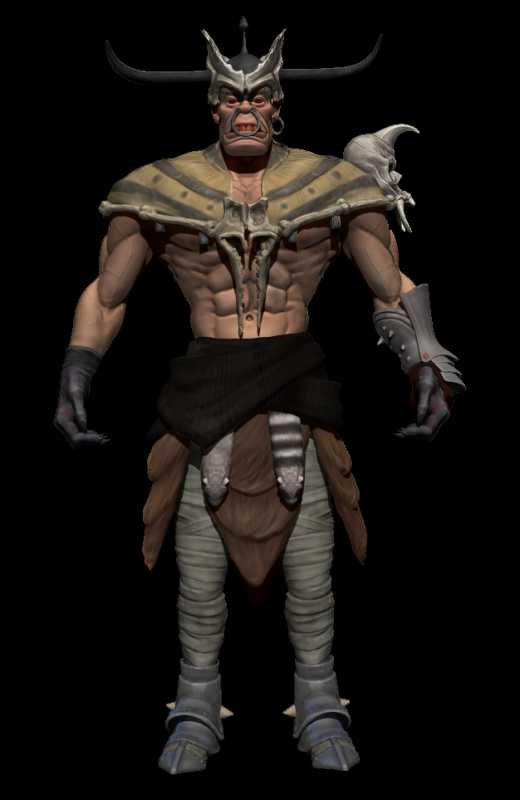 The hi-res model was retopologized to be used on the engine, but keeping the hi-res textures. The result can be seen on the alpha gameplay videos that we released before the E3.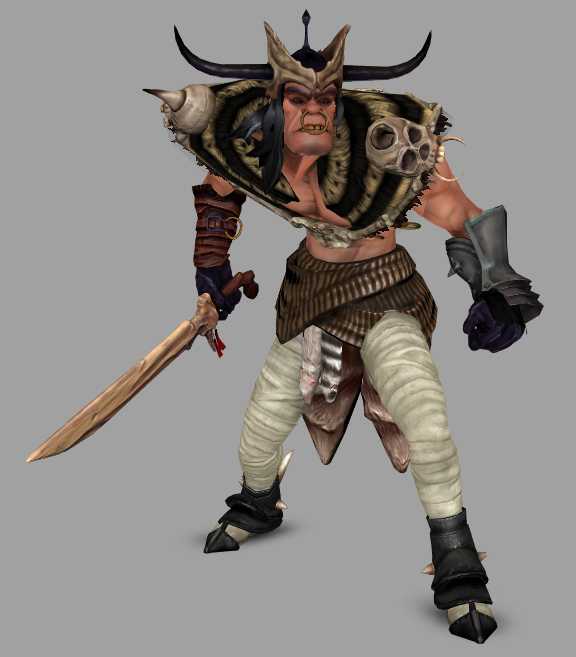 With the new engine we are able to improve the models, add more bones to the skeleton and show more triangles. So we decided to give a twist to the Khärn warrior and redefine some aspects of the model. You can check the differences in the next concepts: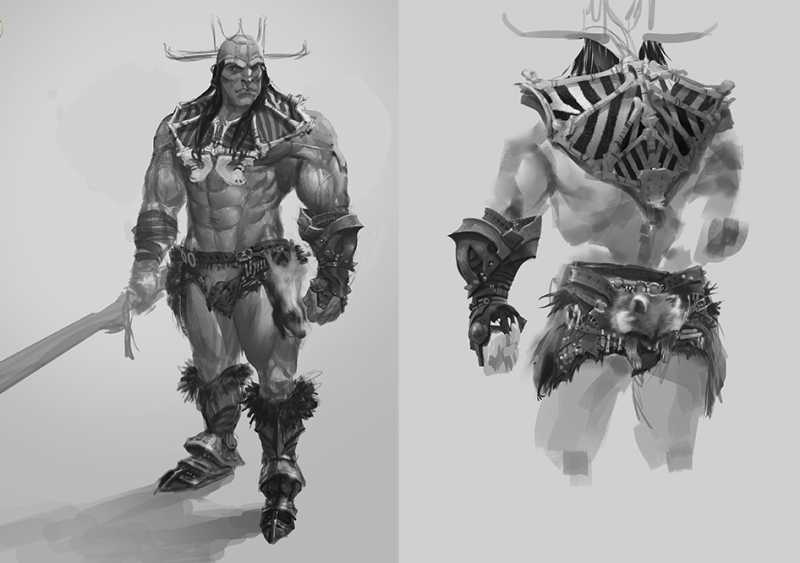 And this is the hi-res model, created by our new character artist Óscar Giménez: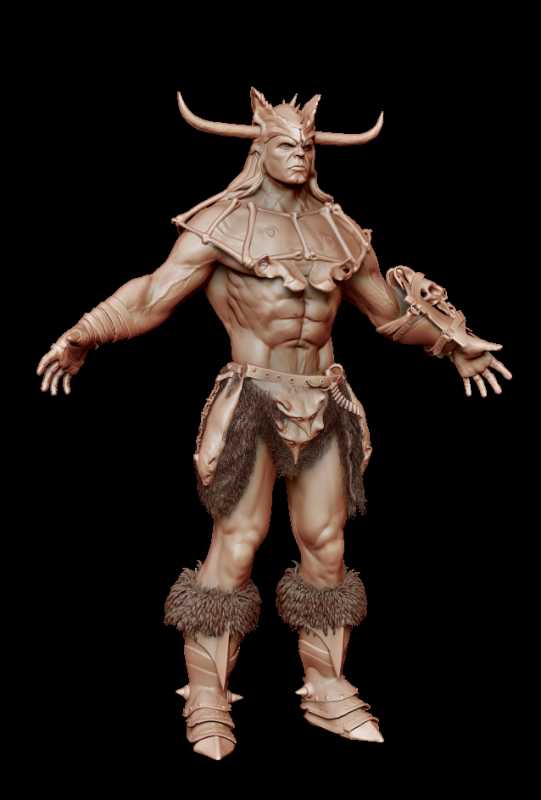 Give us your comments :)