Release... is Coming!
HEY, Levelheads! As you may have seen yesterday, we now have an official launch date of April 30! That's about 6 weeks from today, and today's patch represents the final patch of Early Access as we prepare everything for launch. As such, this patch is pretty light in terms of new stuff, but does contain quite a lot of miscellaneous improvements and fixes.
Localization!
For starters, this is our first fully localized patch. With our previous release schedule, we would simply release content whenever that content was "finished," and localized text would just catch up to that content at sporadic points, in batches. That meant our non-English players would often end up with partial or out-of-date translations. But now that we are releasing worldwide on 7 platforms, we are updating our strategy. Going forward, we don't consider content to be "finished" until all of our players have the ability to engage with that content, no matter what language they speak.
This does mean that we will be unable to just make a feature and deploy it the next day, if that feature has any text involved (which it usually does). Instead, there will be a lag between the time a feature is made, and the time the feature gets into the public's hands.
If you're still looking to be on the bleeding edge of features, though, you can still hop into the Steam beta channel! As soon as we begin the process of preparing a patch for release, it will go into that channel, even without full localization. So if that's your thing, we've still got your back!
Multiplayer Controller Management
I mentioned in a previous developer blog that we were doing some updates on the way the PC version of Levelhead handles multiplayer. Well, IT'S HERE!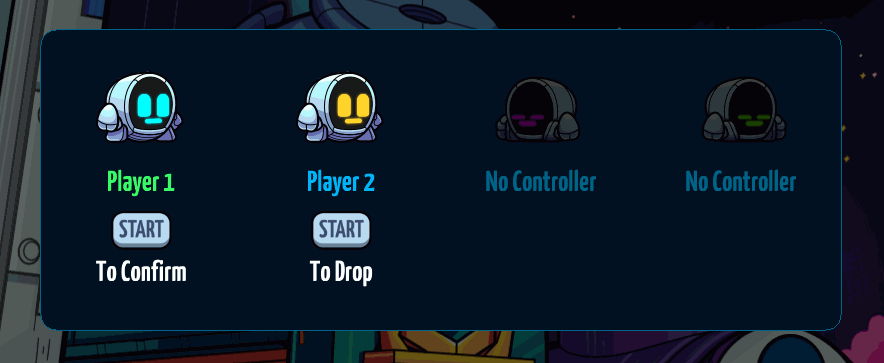 I won't go into great detail, since that's already covered in the Developer Blog, but the short story is: You won't accidentally lose progress in a level when you connect (or disconnect) a controller. Hooray!
Controller Updates
To prepare the game for its console debut, this patch updates many of the Editor controls, allowing you to much more easily edit using a controller. We've also updated the default "Grab" hotkey to use the Right Trigger instead of the "X" button (on an Xbox controller), which feels a lot cooler and opens up some easier movement tech, but will take some getting used to for our more experienced players!
Because of the control schema updates, some of you may get hit by a note on boot-up that your controls have been reset due to conflicts. If that's you, you can always pop into the Controls section of the settings and update your keybindings back to whatever you want!
What's next?
We're working hard on the 1.0 launch, which is going to span 7 platforms at once. There are a lot of dominoes to set up before we kick this thing out the door, ranging from marketing, to testing, to bug fixing, UX touch-ups, localization, optimization, and feature development.
We've also been taking a hard look at our analytics to find weak points in the game's overall stickiness. We've used that information to build a fully-featured tutorial that will be available at launch. And to top it off, we're finalizing all the aspects of the game's Training, including some fantastic new art, new music, a bunch of new Presentations, and even some new levels!
Mobile Testing THIS WEEKEND!
We'll be aiming to host a mid-sized Mobile beta test this weekend. To get in on the Mobile beta, sign up at this form. We'll close the form down by end-of-day Friday, so sign up as soon as possible for your chance of getting selected!
We also recommend using a device with more than 2GB of RAM, as we have found that once you go down to 2GB or below, Levelhead's performance can be sporadic. Although we are working on optimizations, Levelhead is a pretty big game for mobile, so it's going to take a bit of heavy lifting to run it well (or in some cases, at all)!
A note on the Pandemic
On a more serious note, I want to take a minute to talk about the spread of COVID-19, and how it's affecting the launch of Levelhead. We've taken measures to try to keep ourselves safe and healthy during this crucial time, so we can deliver this game to our players. We're all working remotely now, and we're building a bit more slack into our launch plans in case something goes wrong along the way. So as of right now, everything is on target. If anything changes on that front, we will announce as soon as possible.
We'll see you at launch!
That wraps up Early Access! We won't have any Developer Blogs in the coming weeks, since we are preparing for 1.0 and are keeping things somewhat under wraps. The Community Spotlight will continue every Friday, and if there are any announcements to be made about the game, the launch, or anything else, we'll post them here!
We want to thank everyone who took the leap of faith to buy the game during Early Access and gave us feedback. It has truly been humbling to have such a great community, and we couldn't have gotten the game to such a great state without all of your passionate support.
We'll see you at launch!
---
0.77.11-rc.13 Patchnotes (since 0.76.25-rc.0)
See the full patchnotes.