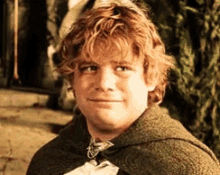 Well, friends, it's been quite the journey for The Last Days: Film Edition, but, as old Bilbo Baggins once said, "I regret to announce that this is The End."
It is with a fair amount of sadness that I must announce that TLD Film Edition has officially halted development. As the sole developer, I no longer have time to work on the mod and would rather focus on other projects, and to be honest I don't really have a whole lot of interest in Middle-earth these days. With that being said, I feel as if it would be wrong to deprive you guys - the fans - of the additional work I put into the mod in its own last days.
So...I have decided to release the "final" version of the mod as-is. This includes all of the new updates made since the previous Alpha release, as well as a fair bit of work that was never advertised - you'll have to discover that for yourself. Unfortunately releasing it in this state does mean that it the mod bug-ridden and filled with unfinished work, but at least it's better than sitting around on my hard drive until the end of time.
I want to give a massive thank you to all of the players and fans of the mod who provided feedback and enjoyed the mod even in its rough state. I never thought the mod would become as popular as it did, and I am really happy that you guys had as much fun playing the project as I did making it! Without your support, I probably would never have come as far as I did with the mod.
Download the final release of The Last Days Film Edition now:
So I'm packing my bags for the Misty Mountains
Where the spirits go now
Over the hills where the spirits fly
Thank you again!
TheIdiot
---
Finally, a word regarding the use of TLD Film Edition assets:
As of this final release, all TLD Film Edition assets are free to use for anyone as they see fit, PROVIDED they are used for Mount & Blade modding. The only thing I ask is that you give credit - either to me (TheIdiot) or TLD Film Edition itself - when using Film Edition assets.
I hope others can find use for the vast array of material I created for this mod and perhaps put them to use in an alternate Middle-earth setting!