Here is the video of this game:
There are 4 themes in this game: Desert, Water, Fire and Mirror. During this game, you have 2 tasks, one is to find the chest which you can get some treasures or equipments from it. The other is to collect the crystals which will tell you the whole story or some secrets. Pay attertion, the chest and crystals are always hid in some secret areas.
To clear the game, you need to have more powerful weapons which can increase your power. You can also have the weapons augmented. And of course you can find some special stones in some chest which can give you a special skill, for example, to reduce the resistance under the water. All of these special skills will make a big sense to clear all the levels.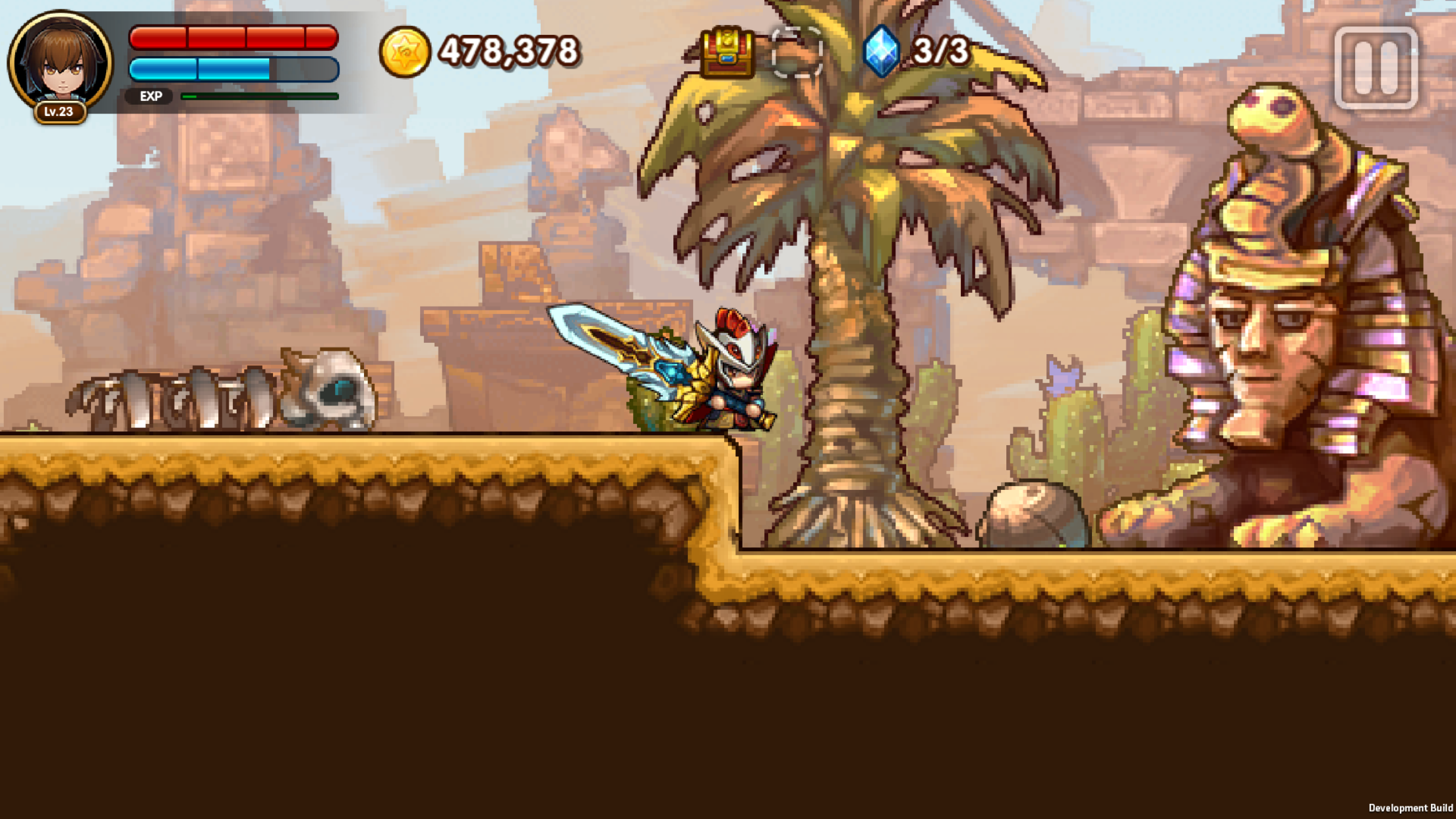 Theme1: The desert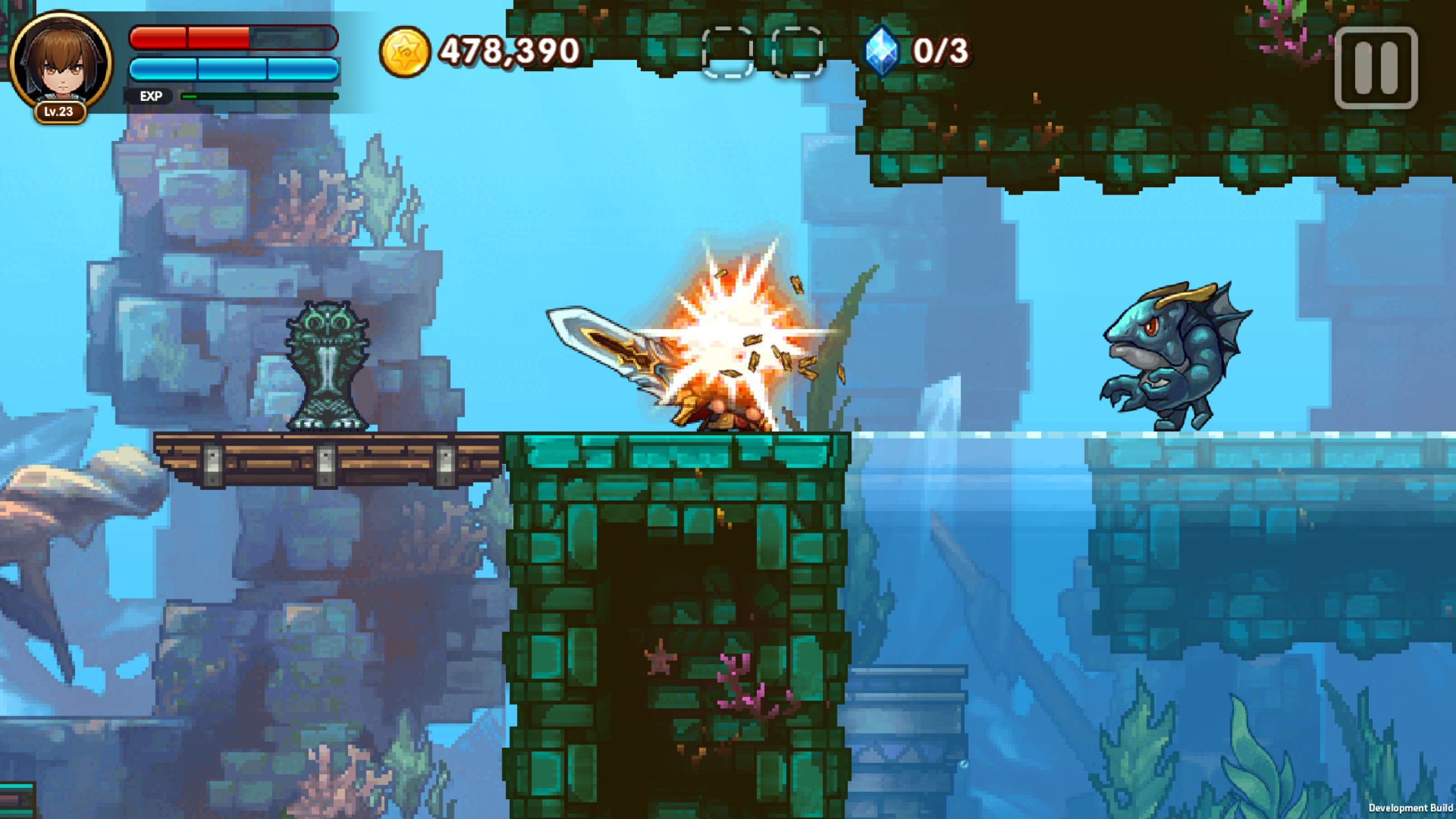 Theme2: Water
Under the water, your speed will slow down, the Water Stone help a lot, and can also help you to jump higher under the water.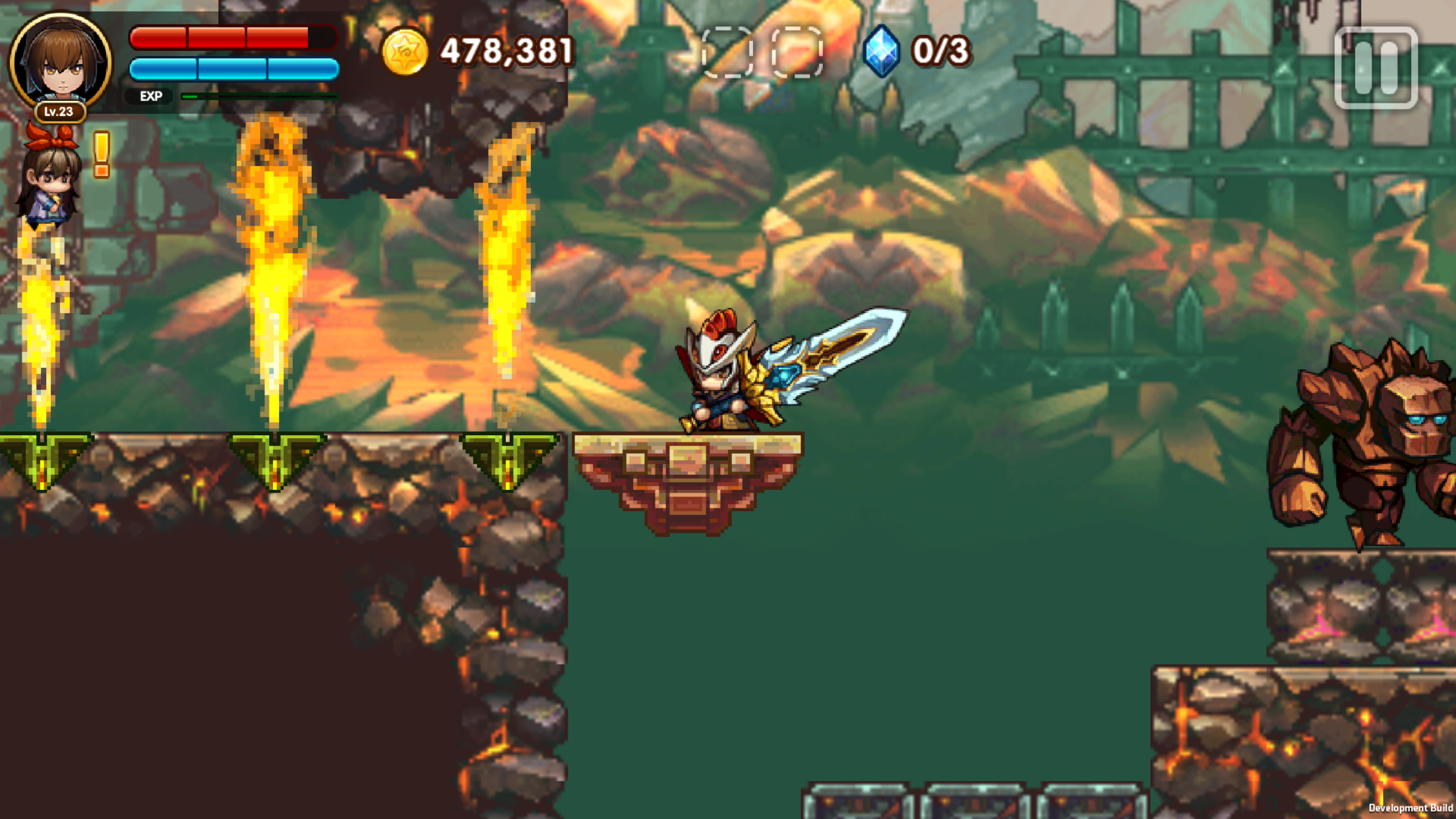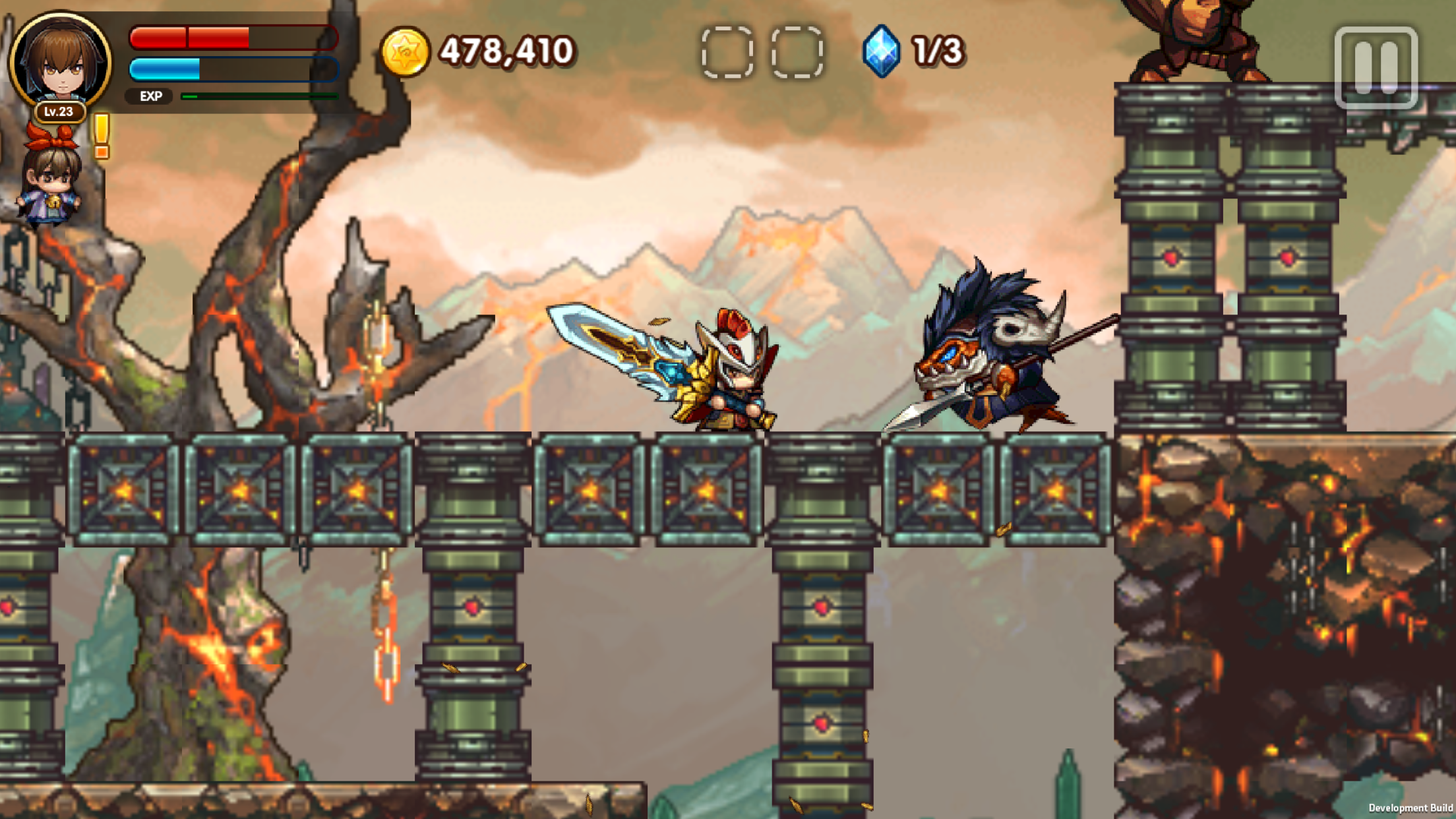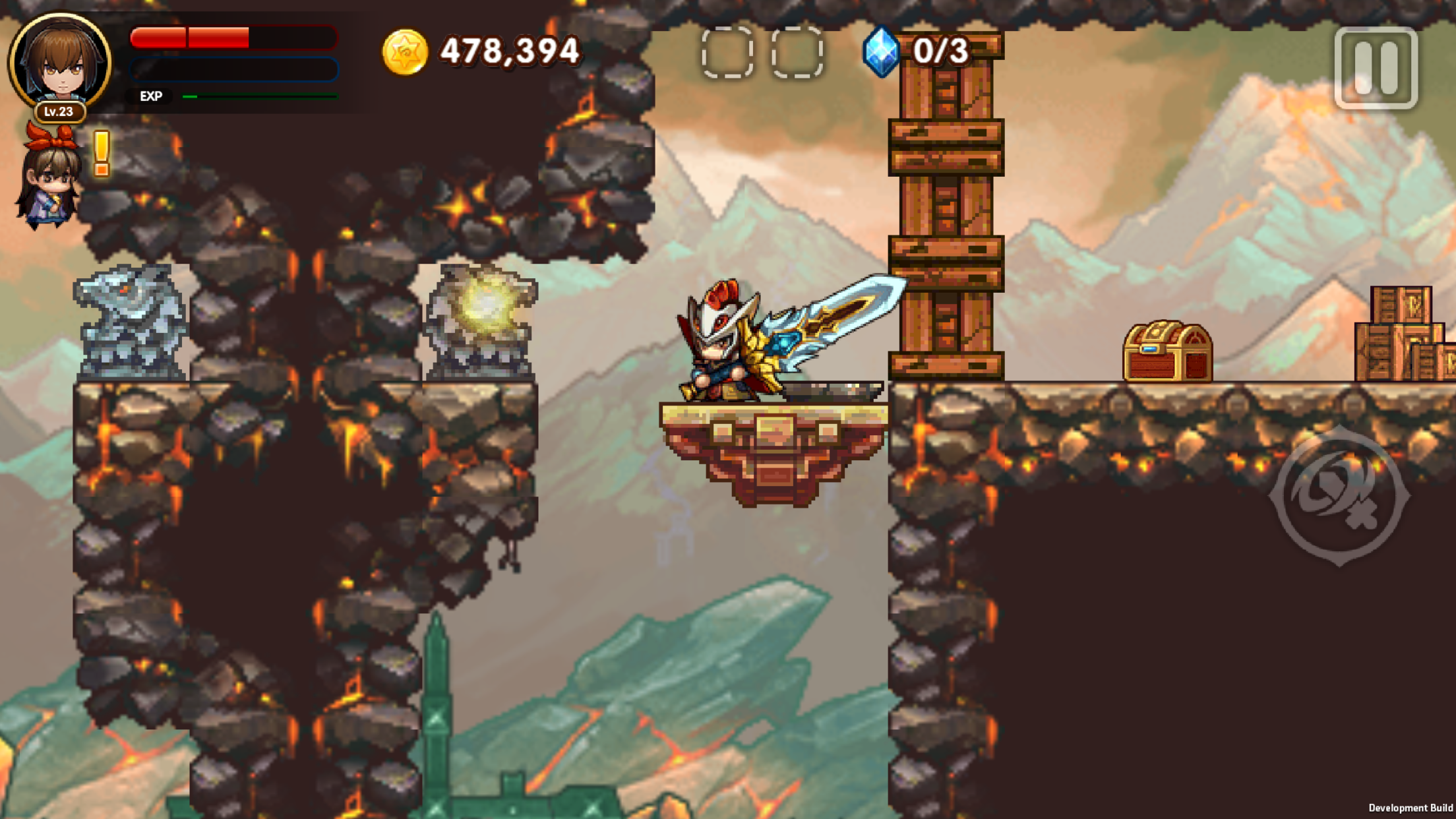 Theme3: Fire
Every theme has different gears and enemies. Quite fun! Really be careful of all the gear, they can send you to the hell before you notice them.
Unlike water, the magma can hurt you. Though, there are some chests under the magma. So you need the Ice Stone which can avoid the damage of magama. In this game, you will find lots of treasure like Ice Stone which give you a special skill or weapons which have the high damage and so on.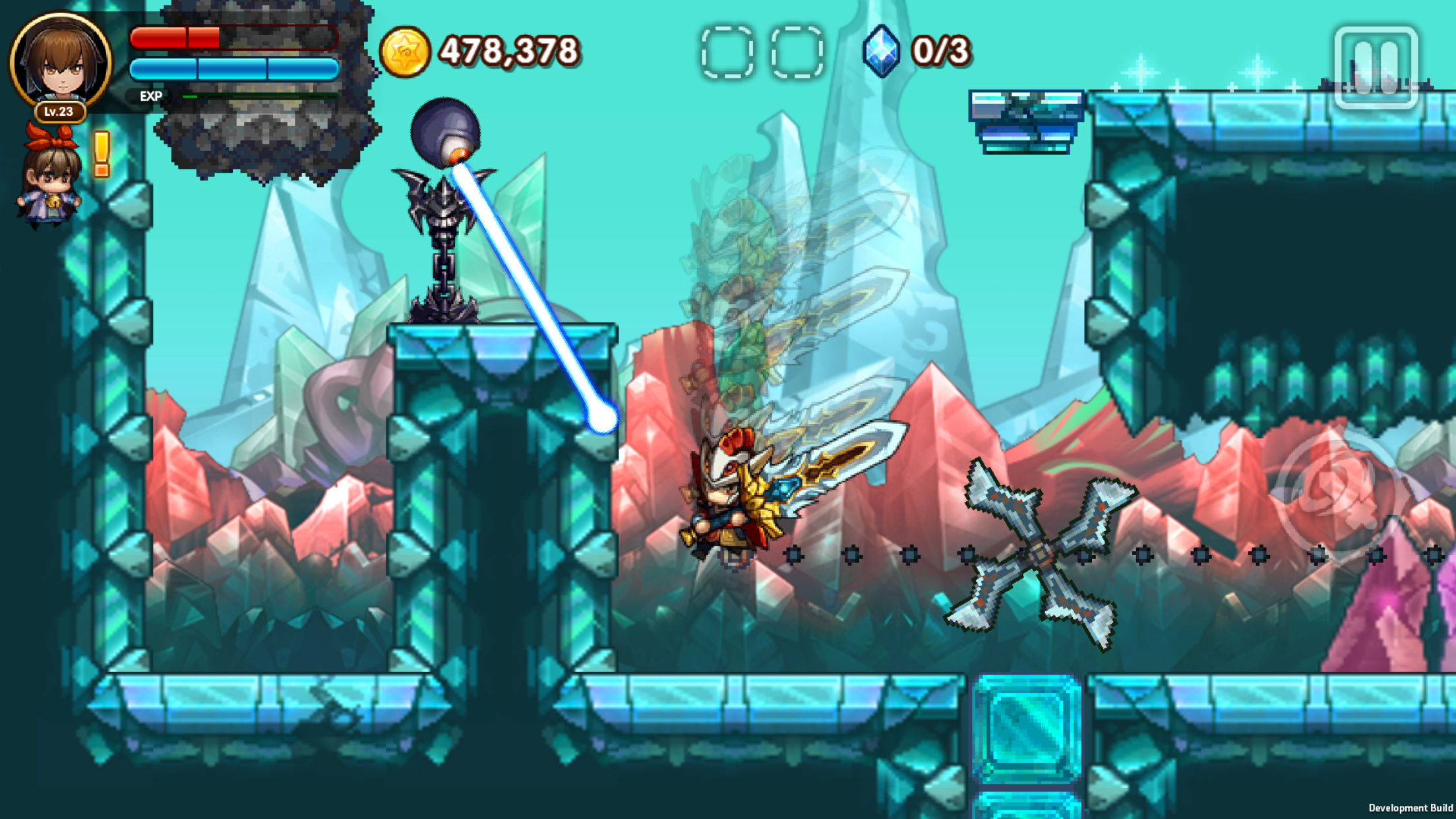 Theme 4: Mirror
You will find lots of surprise in the theme, the enemies, the gears and the maps, just augment your weapon and take more special stones to help you clear the levels! Ready to die thousands of times during the game.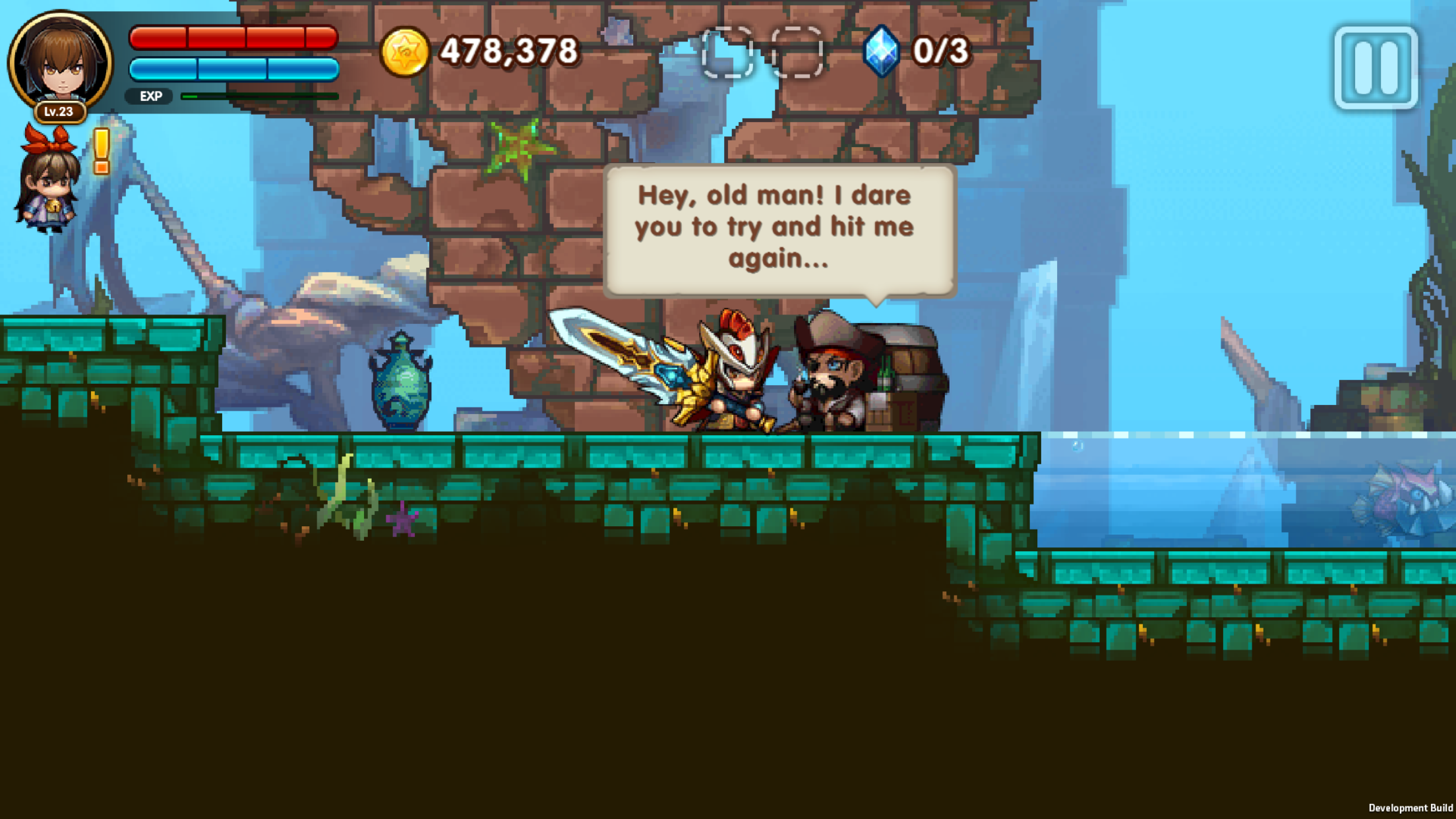 You will find some interesting NPC, when you hit them, they will have a funny conversation. Of course some time they will give some tips.
One more special thing: the bosses.
The bosses are quite characteristic. Maybe in the beginning he's a Stone Giant, but next second, you don't know what it will turn into.