Limited-time demo
The Dungeon Beneath Demo is now live! You can download it from our store page or use the link below - but make sure to play it quick! The demo is only available until October 14th.
----> Download the free demo here! <----
What is The Dungeon Beneath?
The Dungeon Beneath is a tactical rogue-like autobattler. Gather your party and descend into the dungeon, battling your way through room after room of nefarious enemies. Collect powerful artifacts and equipment to create an endless variety of strategies.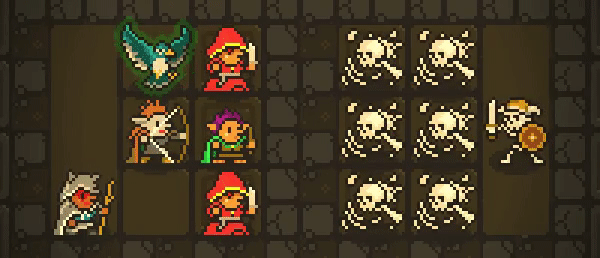 Full-game vs Demo
What's in the full-game vs. the demo? More of everything! At launch the full-game will include:
20 more playable characters, unlocked through a progression system
More difficulty levels
More enemies & bosses
More areas to explore, including new trap rooms and bonus objectives
More items
A new shop type
...and secrets
...plus more through free & regular updates!