I've officially ended the first iteration of the Dominoze game for the PC. You can read a post-mortem about it at Gamedev.net . Carrying with me the lessons learned there, I'm restarting its development in Unity; and it's going to be something amazing if everything works out.
Dominoze is a multiplayer physics simulation where players use their imaginations to create their own contraptions to share on the Internet and to earn coins and rewards. The contraptions include sets of upright dominoes that a player can knock over in a single action, and are referred to as "Domino Sets."
In Dominoze, you begin by learning how to build and change existing domino sets so that all the dominoes can be knocked over. After those training levels are complete, a player may go into the "Dominoze Sandbox" and create their own sets with friends from the ground up. The bigger the sets, the more rewards the player earns. Players can share their domino sets online for other players to see and build on, and make videos of the dominoes falling. Players may spend the earned coins on new kinds of objects to add to their domino sets, or sponsor either theirs or the ones their friends make so that they appear specially featured in the online catalog.
In the first version, I just hit the ground programming. This time, I'm starting development with a design document and high fidelity concept art. I don't want to start coding until i know exactly how at least one completed domino set will look.
The goal is to skin this model: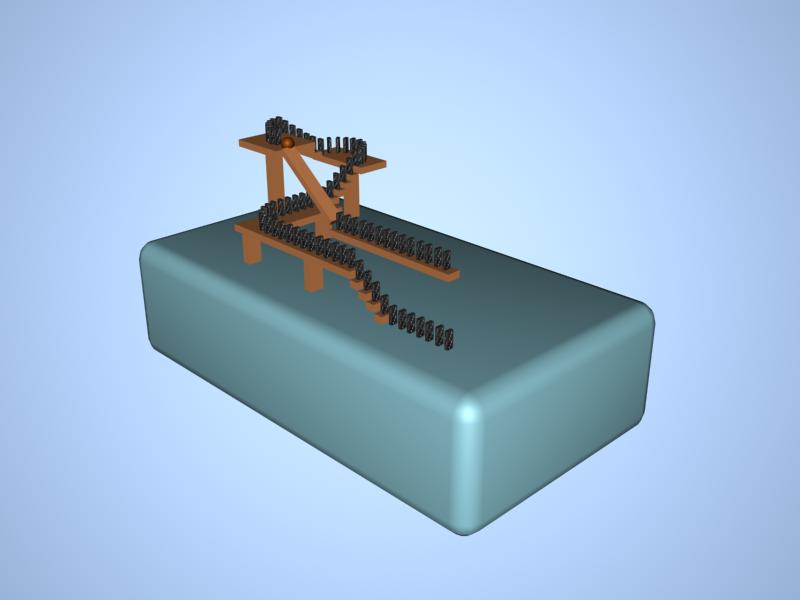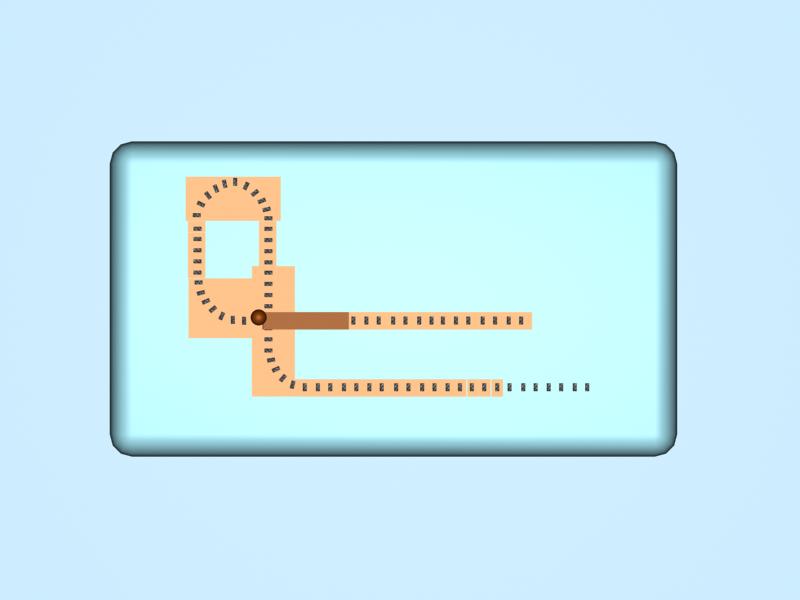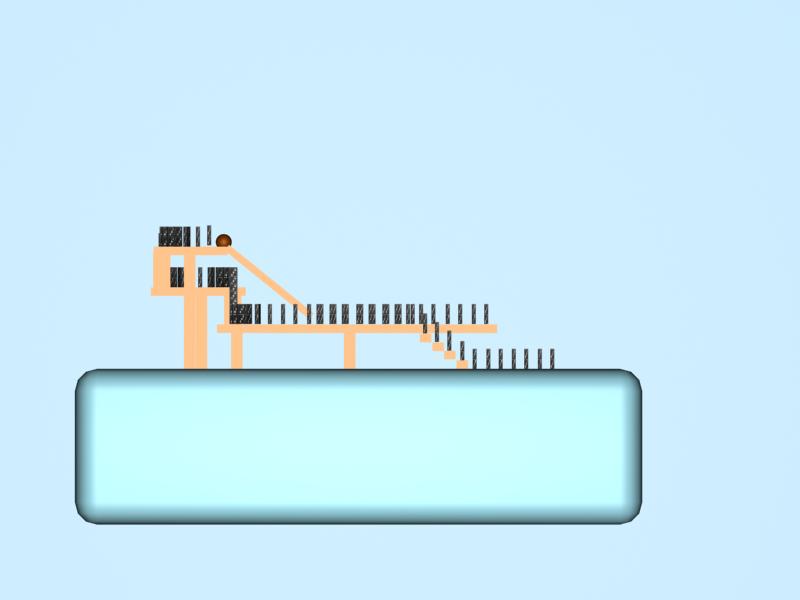 To look something vaguely resembling a patchwork scene like these games have:
Justpushstart.com
2.bp.blogspot.com
If it works out, then I will have solid concept art for Dominoze. I'll post an update when it gets skinned!
I'm also writing a design document that is publicly viewable at Docs.google.com
Thanks for following!
Check out my homepage and news feeds