If we remember the history of John Shepard (Mass Effect) or Adam Jensen (Deus Ex), then we will see the structure of the chivalric romance. In the heart of the undetectable knight in shining armor of the future, in the fight against sci-Fi dragons and sometimes against the futuristic windmills (cosplay don Quixote), for the world or for the heart of a lady. Similar story is considered a classic, and despite this, is relevant for any time.
The Divine Invasion to a certain extent follows the structure of tales of chivalry. However, the action takes place not in the middle ages, and roughly in the year 2084. In the world of cyberpunk, which is conceptually similar to the Noir of the future depicted in the movie "blade Runner" 1982
The game has 3 type of gameplay.
The first is based on melee combat with swords. The use of bladed weapons in the high-tech world is justified by the fact that it's sensors registered firearms and energy weapons, explosives. Therefore, to make the world a better, cleaner and kinder have with composite swords, in "quiet" mode.
The second type of gameplay is based on controlling a futuristic skateboard Maglev, something reminding game modes-platforming. The main character (whose name at the time of this writing, is kept secret for plot reasons) uses a modernized skateboard to travel between missions, flying over shiny high-tech ruins and gardens of cyberpunk... the player will Have enough time to enjoy the views.
The second type of gameplay is designed for missions in cyberspace. Here everything is clear. Even the most formulaic fantasy wise it is clear that a good cyberpunk without traveling into the world of numbers and signals that does not happen.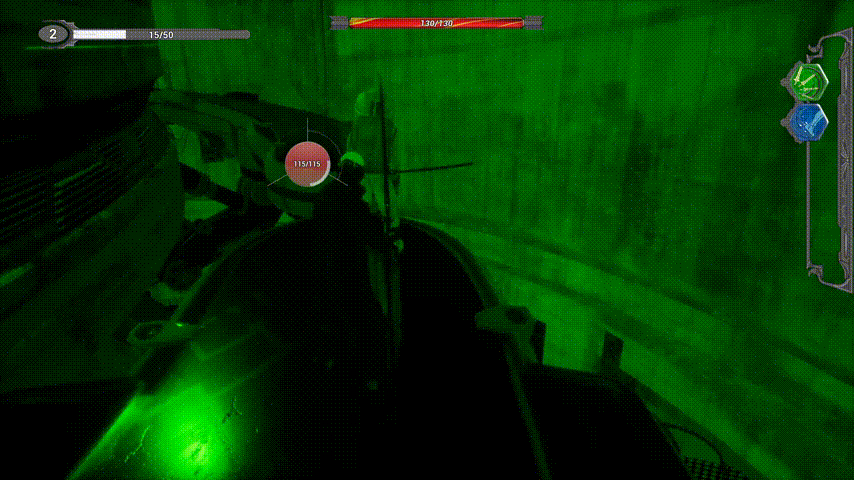 We tried to make the gameplay complex worked on the concept and story.
Perhaps the ideological side of the game in the genre of hard science fiction, but with the presence of the fantasy locations and the Divine Invasion are not well understood. To avoid confusion, we will give a hint: in the dispute between the God of justice and God of love, justice must agree with love; evil can be banished from the world the only way – when justice will give way to love.
However, to enjoy the gameplay and types on the screen, you don't have to look for super ideas, where they may not be. We hope that the game will be interesting, at least from the point of view of game mechanics, the story, and will find its audience.The text size exceeds the maximum