Hello everyone! My name is Evelyn Cao and I am a freelance illustrator who lives in Miami, Florida. I am currently trying to start my own visual novel on Kickstarter and I could really use your help. We're aiming for a goal of $3k. Any donation is great, and if you can't pledge, which is perfectly fine, a simple share of this post also works! The demo is available in English, but the full game will be bilingual in English and Spanish!
We have until OCT. 6th so let's see if we can make our goal!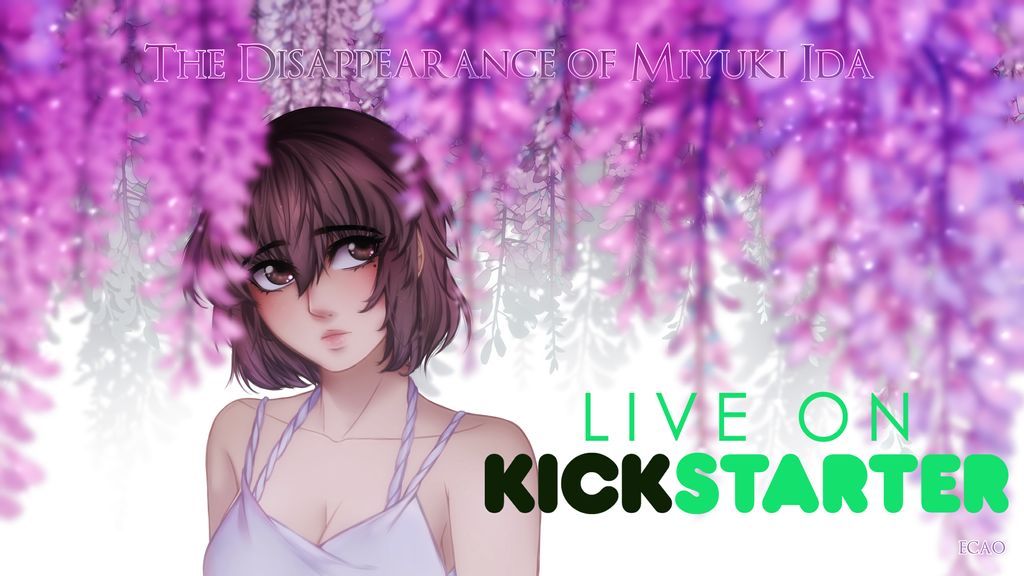 PLOT:
Takeo Nishihara works as a private investigator with the worst financial luck. His assistants Shizuka and Shigeru Kondo, siblings and childhood friends, blame it all on him for giving out pro-bono work whenever someone can't afford to pay up at the end. Fed up with his too "giving" attitude, they force him to demand payment up front from the next client, which happened to be an old woman named Yumeko Yoshida who owns a small housing complex. After she is rejected by the police for not being able to file a missing person report, due to not being related by blood to Miyuki and the fact that Miyuki still has a few days left to pay her rent, she comes to him for help, which he gladly accepts. Matters quickly turn sour once he finishes an extensive background search on her and realizes she has multiple identities, the police are trying to keep this matter as hush as possible, and four other men might be involved involuntarily in this dilemma.
With no one to trust you take matters into your hands and try to find clues, hints, or anything that could lead to her whereabouts. Be careful, things aren't always what they seem.

DEMO:
Throughout the demo you'll play as Miyuki, and realize how she disappeared but not why, the reasons she took the actions that she did, or what happens to her after. This will act a segway to the full game where you'll play as the private investigator Takeo Nishihara.

You can play the DEMO on both Itch and Game jolt!

Here is the link to the Kickstarter
I also made my own original anime opening to it, if you guys would like to see it on YOUTUBE! Both the demo and the full game will have their own original soundtrack! You can listen to the demo soundtrack here on SOUNDCLOUD.